So you're in the market for a budget laptop that won't cost above $500 are you? You came to the right place friend. Not so long ago people thought that good laptops only come with a high price tag, but in recent years with the rise of tablets and smartphones the prices of good laptops decrease and it's easy today to get great laptops under $500. There are so many options available on the market today it's easy to get lost in the sea of devices.
We are here to help you find the best affordable laptop for your needs, but please note that these lower end laptops will not be the best pick if you're looking for a laptop to edit photos or videos and if you're a pro photographer. These are more daily activities laptops suitable for light use and browsing.
But the end of this list we are sure you will find the best laptop under $500 for your needs.
laptops under $500 are not cheap or bad
We all want the best device we can get right? But if you're looking for a laptop below $500 you need to be realistic and compromise on some things. Don't get us wrong, there are great machines here and even some great 17 inch laptops that you will expect to cost a lot more, but still let's not get out of topic.
To find the perfect laptop for you that won't bankrupt you in the process, you really need to think about your needs and what you can do without.
what to expect from a $500 laptop
First off, you won't get the latest and best machine on the market for five hundred bucks. That's for sure. But you're not looking for a priced device also, so there's no real issue here. But you will be surprised at what $500 can get you with the proper search. The price models for electronic devices and laptops in praticular are a little bit weird. The newest machines are always over priced and the previous generations always suffer a big price decrease just because there's something newer in the stores, even though it could be just 6 months old. That's why you can get a solid 4GB RAM, 320GB of hard drive space and maybe even a 4th generation i3 CPU for that price range. Some of the laptops on this list have newer and better specs even!
In recent years Windows has lost a little bit of its market share and today there are some good laptops running on other operating systems. The chromebook is just one example of this change, and while it doesn't give you all the stuff you're used too with Windows, it does have a lot of cool new features that are worth checking out. If we need to summarise chromebooks, we would say they are meant for browsing and cloud living.
With all the above in mind, make sure you chose the laptop that best fit your needs, and check out our picks for the best laptops under $500.
 Best laptops under 500 table of contents 
1: Asus Laptop Under 500 F555LA-AB31 15.6-Inch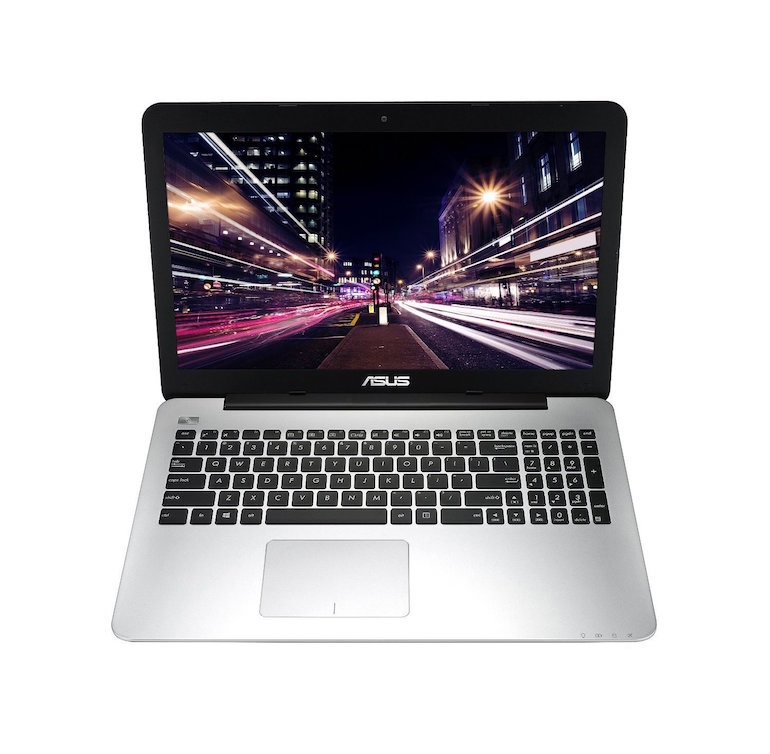 So the ASUS F555LA-AB31 is a solid laptop at a great price. The sleek black matte finish makes it look more like an Apple Mac Book than a laptop of it's price range. It runs on Windows 10 and has a 2.1 GHz Intel Core i3 processor, the 15.6 inch screen comes with 1920×1080 resolution so you know it's great. Overall this baby has 3 USB ports: one 2.0 port and two USB 3.0 ports. This device also comes with a pretty fast internet connectivity because of its 802.11ac wireless capability. Regarding memory you get 4GB of RAM and 500 GB hard drive which should be enough for most people. One of the only downsides to this laptop is the fact it weighs 5.1 pounds, which is pretty high for this size. But again in the niche of under $500 laptops you get a really powerful machine here. Another plus is that the one-year international warranty with one-year accidental damage protection is included inside the price. Just in case you fuc* things up. Overall. a solid choice.
Pros 

Cons

 
 » 

Premium design and feel

 »  

Heavy – weighs 5.1 pounds

 »

 Good value for money, powerful laptop

 » 

Only 4GB RAM

 » 

Fast internet connectivity

»

One year international warranty included in the price + accidental damage protection
2: Microsoft's Surface 3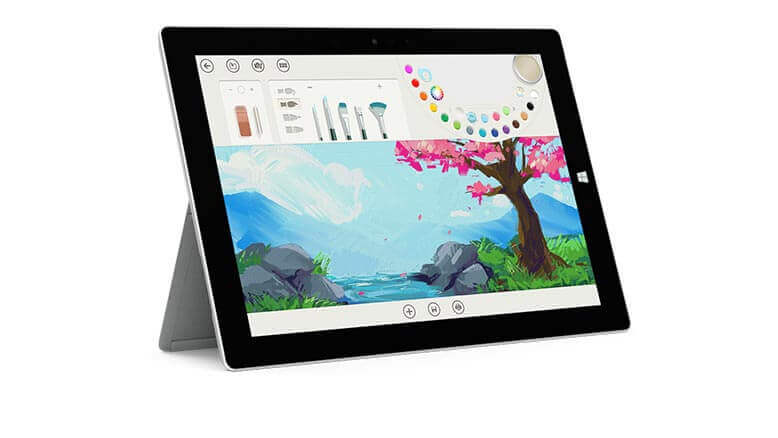 The Microsoft Surface 3 really put the computer company on the map in regards of laptops and tablets. It's a combination of a good machine with all the benefits of a tablet. The body of the Surface is made from Magnesium-alloy and it has an 10.8 inch screen with 1920 x 1280 resolution. It runs with an intel Atom Z8700 processor and 2GB of RAM and 64GB of flash storage drive. Yes it's not a lot of storage and RAM but don't forget this isn't a regular laptop and at the under $500 laptops range, this is a great deal. You will be able to do all the regular daily stuff you need like with any other non gaming laptop and still enjoy the top design this Surface has to offer. It comes with Windows 10 in the box so it's pretty much plug and play when you get this baby in the mail.
Microsoft has long tried to positing itself as a power house of hardware and the Surface 3 is a great start. It is in the Tablet category but the company is branding this device to replace your big heavy laptop with a sleek light device. It weighs only 1.37 pounds without the keyboard and when you hold it it feels like a premium device ( similar to the feeling you get when holding any apple products ). It has a user friendly Micro-USB charging port, you can adjust the kickstand on the back side to three separate angles which is important and maybe the only down side here like mentioned above is the fact that you need to purchase a keyboard separately to use the Surface like a laptop.
Other features that come on board when you get the Surface 3 are a micrsoSD card reader for some little extra storage space and a MiniDisplay port so you can connect a larger display if you wish. Microsoft will include a one-year subscription to Office 365 with other applications you will find useful in your travels. Last thing that is extremely important is the battery life, well you'll be happy to learn that this device has 10 hours of life in it with every charge, enough to fill an entire working day right?
Pros 

Cons

 
 » 

Great design 

 »  

You need to purchase a keyboard separately

 »

 10 hours battery life 

 » 

Not enough RAM and storage

 » L

ight

» One year subscription to Office 365 and more
3: Asus Transformer Book T300CHI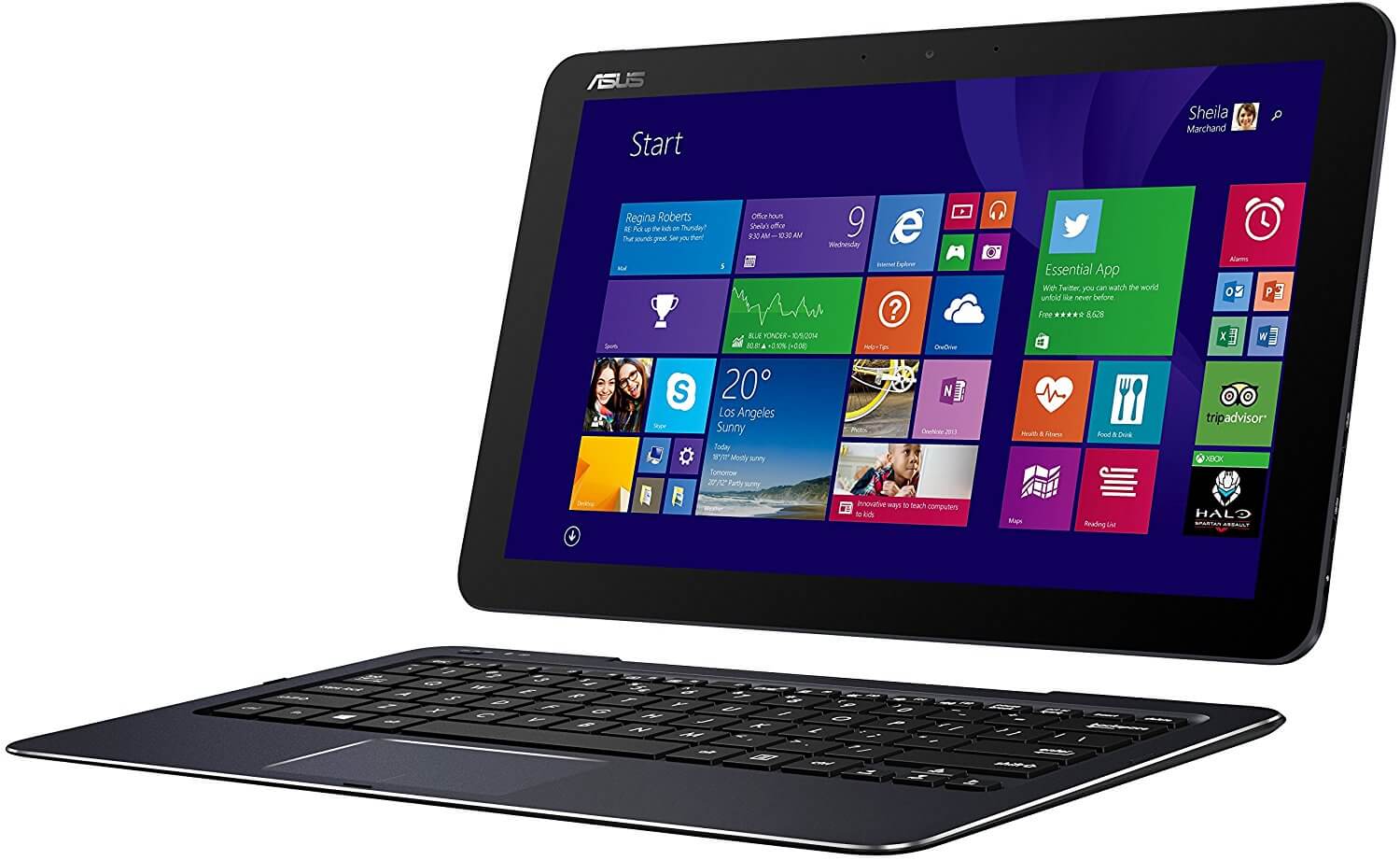 Another great laptop under $500 that kind off steals the show in the 2-in-1 space is the ASUS Transformer Book T300CHI. Like the previous model from Microsoft, this is also like a hybrid model, semi tablet semi laptop. It has a fan-less Intel Core M processor, a full size keyboard pad and a 12.5 inch 1080p touchscreen display. Sounds great right? Keep reading. The ASUS model comes with 4GB of RAM and 128GB SSD and Windows 8.1 at 12.38″ x 7.52 x .63″ and 1.59 pounds. The T300 has no additional ports save for the microUSB charging option. Please note though that when you connect the keyboard the whole thing will weigh 3.2 pounds but it will feel like a much more expensive machine than what you pay for.
In general, in the 2-in-1 niche the 1920 x 1080 touchscreen works great and delivers clear and crisp text and image that's great for movies and videos. The included SonicMaster speakers are pretty good for traditional use. Please note though that this model has a six hours battery life so you be wise to carry your charger with you at all times.
Pros 

Cons

 
 » 

Cool design with a connected keyboard

 »  

six hours battery life is a little bit short

 »

 Great display for watching movies and videos

 » Bluetooth keyboard doesn't connect quickly
 »  Thin and highly portable
 » Lacks an Ethernet connection
» Quiet – fan-less processor makes it work really soft
4: Asus E402MA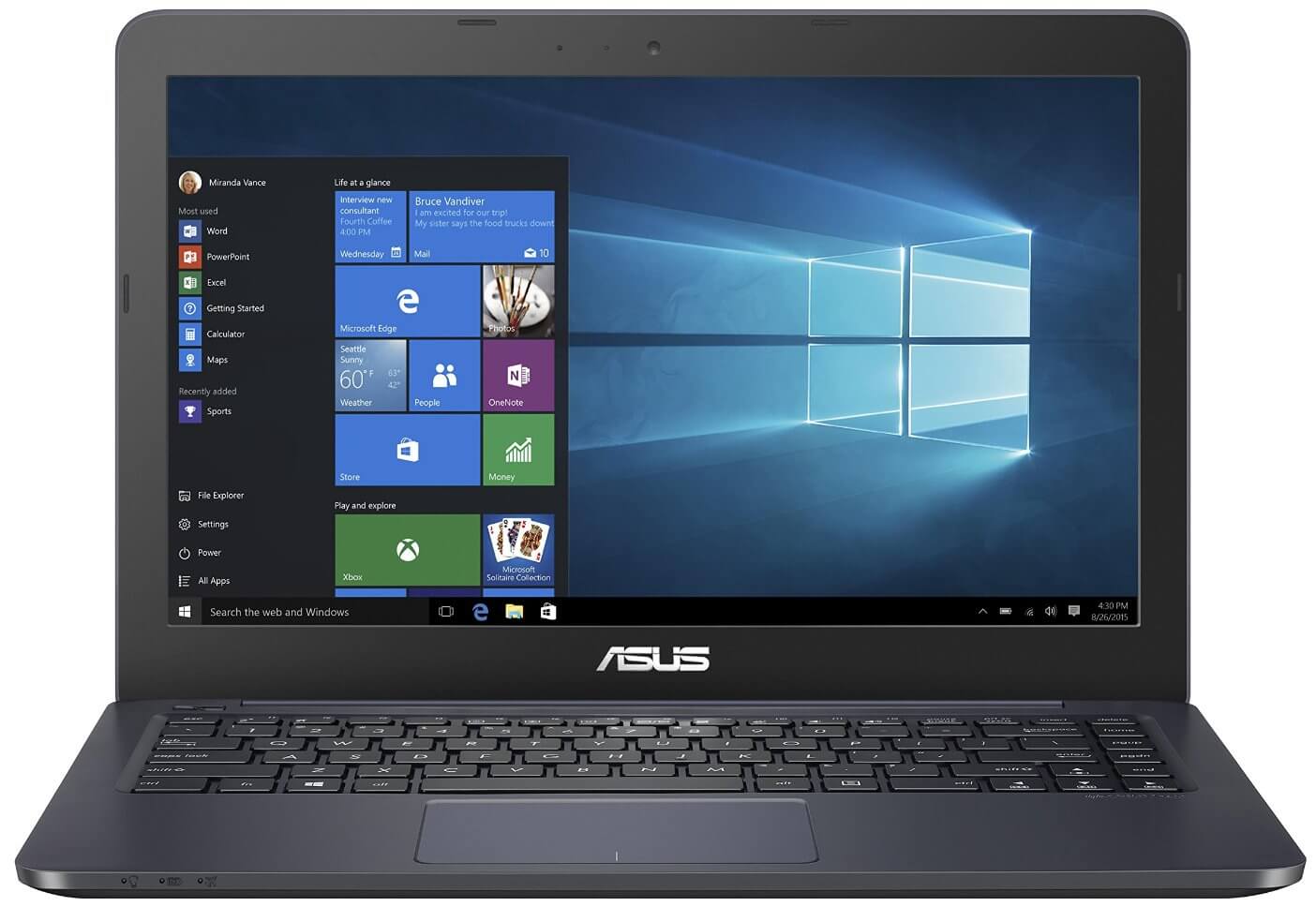 OK so this is the best laptops under $500 list right? So we know for that price we can't expect to get a premium laptop, but there are some good choices here for a budget laptop, like this ASUS E402MA device that is one of the cheapest models in this category, It comes with 14 inch screen that has 1366 x 768 resolution, 64 bit Windows 10 operating system. It also has a full size keyboard and its battery can run for a good seven hours before you have to charge it again.
The 32GB hard drive space is not a lot at all considering that Windows 10 will take like half of that. It also comes with 2GB of RAM that's really not a lot and you're not going to be able to run a lot of apps together without seeing the laptop slowing down. Think about this laptop as a really cheap machine that simply gets the job done, but has a great value for your buck.
Pros 

Cons

 
 » 

Really cheap

 »  

Only 2GB RAM

 »

 Gets the job done

 » 

Only 32GB Hard Drive

» Battery lasts only seven hours
5: Acer Aspire E-15 Best laptops under 500 dollars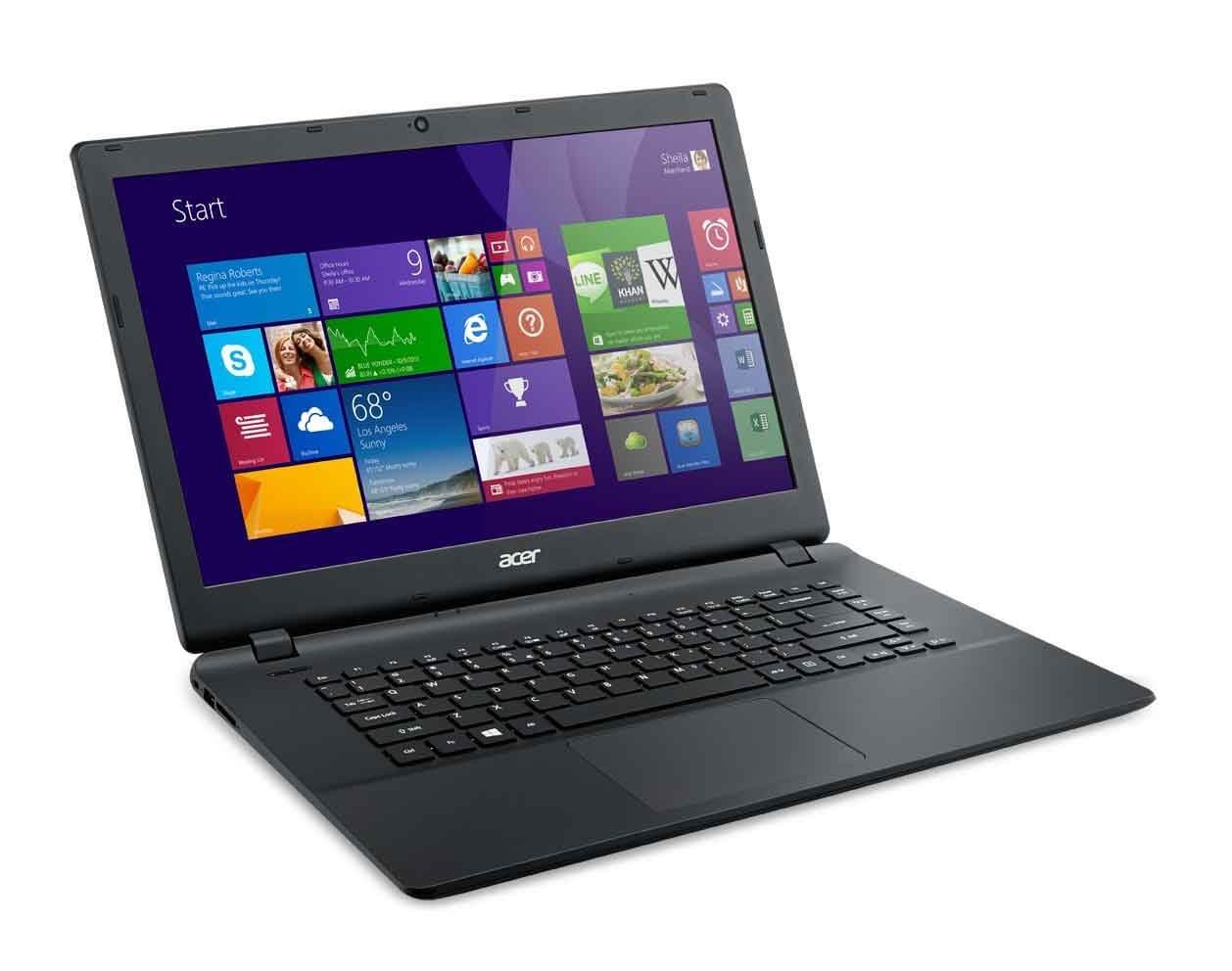 If you're the creative type and looking for a laptop to fill your needs, you know it could be difficult to find the right one, there's always something missing or something that turns the laptop to not suitable for your needs. But the Acer Aspire E-15 is pretty close to home. It's powered by a 6th generation Intel Core i5 2.8GHz processor, 8GB of RAM and 256GB SSD Drive. All these features are pretty great when you remember that this machine is also in the under $500 laptops category. The device has more than enough power to handle the work load, it can run application like Photoshop or some video editing softwares. It also comes with a NVIDIA GeForce 940MX graphics card that holds 2GB of independent memory. This will answer your entertainment needs for sure.
The screen size of this model is 15.6 inch full HD 1366 x 768 pixel matte display. You can use an external mouse if you like because of the many USB ports this machine have. One USB 3.1 Type C, two USB 3.0 and an SD slot. Wanna know something else that's pretty sweet? It also comes with a DVD drive, the down side of this DVD drive is that it adds a little bit of weight, 5.3 pounds to carry around is no easy task belive me. Finishing the features section this laptop can run for 12 hours between charges which is pretty excellent.
Just a few things to make sure you have the full picture about this laptop. You also get the Acer TrueHarmony speakers that offers rich audio that are enough to fill most rooms, this is great for video editing for example and if you want to work remotely, the HD cam will work perfectly with Skype or other chat clients.
Pros 

Cons

 
 » 

Many features like HD Cam,DVD player and more

 »  

Heavy – weighs 5.3 pounds

 »

 12 hours of battery

 » 

Powerful and can run Photoshop

» 

8GB of RAM
6: Lenovo IdeaPad 100s
The Lenovo IdeaPad 100s is not the most powerful laptop on this list regarding its specifications. But it is the most head turner for sure. It's almost worth buying this machine just for the cool design, it looks like something five times the price point. It's sleek and colorful with bold red that truly sets it apart from the competition that usually goes with the classic black or silver. It weighs only 2.2 pounds which is incredibly light for a budget laptop when you think about.
We must mention some of the technical features of this device because after all this is a list of the best laptops under $500, so know it comes with Windows 10 pre-installed which is great. It has a humble Intel Atom Chip and only 2GB of RAM which is pretty lame and won't handle much. But for basic use of internet browsing and word typing this device should be just fine. Another thing to point out is the fact it lacks 802.11ac WiFi and it doesn't have an ethernet plug, so don't expect high internet speeds. To finish this review on a positive side we will say the Lenovo IdeaPad has a running time of 11 hours between chargers which is pretty good.
Pros 

Cons

 
 » 

Very lightweight, only 2.2 pounds

 »  

Only 2GB RAM

 »

 11 hours of battery

 » No 802.11ac WiFi and ethernet plug
 » 

Cool design

» Pre-installed Windows 10
7: HP Pavilion x360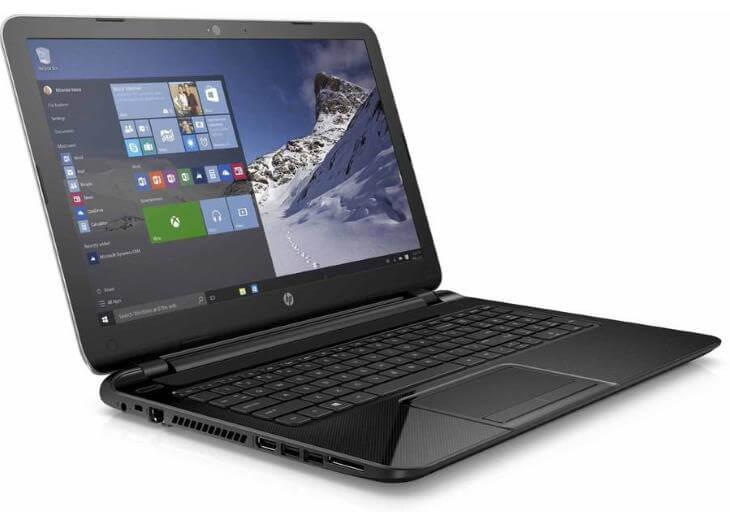 Could possibly be the best below $500 laptop on this list, you be the judge please. The HP Pavilion x360 is a solid buy. It was released just before the end of 2016 so it's the newest generation of the x360 series. It comes with a 13.3 inch HD IPS 1366 x 768 pixel screen, the device processor is a 6th generation Intel Core i3 2.3GHz with 6GB of RAM and 500GB hard drive. It weighs 3.6 pounds which makes it portable and you can even use this laptop as a tablet with the almost 360 degrees turn feature of the display.
This cool laptop runs on Windows 10 and we know you're thinking how can this good machine be priced less than $500, well, it just is. The solid RAM and processor allows you to run multiple tabs while browsing with ease and even stream music or videos without worrying. But note that with all this power, the battery lasts for only 6.5 hours which is lower than other laptops on this list. But thinking about the whole package and value for money, still a good choice.
Some more features include a TrueVision HD webcam that works great and a digital microphone for those Skype calls we all make. HP also included a multi-touch gesture support on the touchpad that blends beautifully with the keyboard. Again, overall, this is a solid laptop and the only real issue is the battery life.
Pros 

Cons

 
 » 

500GB Hard drive

 »  

Battery only lasts 6.5 hours 

 »

 6GB of RAM

 » 

Great webcam and microphone

» 

Powerful processor
8: Dell Inspiron 11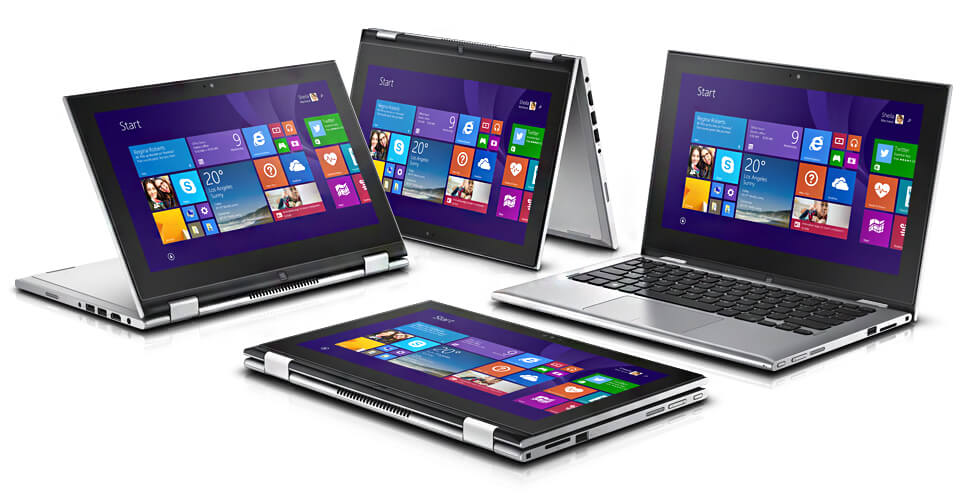 Maybe the most interesting laptop under $500 on this list. The Dell Inspiron 11 is powered by Inter N3540 processor and the Windows 10 touchscreen gives you an awesome multimedia experience. The screen is 11.6 inch WXGA which is enough for movies, games and even editing videos and you get 4GB of RAM to make sure the laptop wont lag. Just don't overload it with lots of apps together as it is still only a budget laptop. The hard drive comes with 5ooGB of space which is more than enough for regular use in this category. Check it out.
Pros 

Cons

 
 » 

Touchscreen

 » You get what you payed for
 »

 500GB storage

 » Great Design
9: HP Touchscreen Laptop 15-F211WM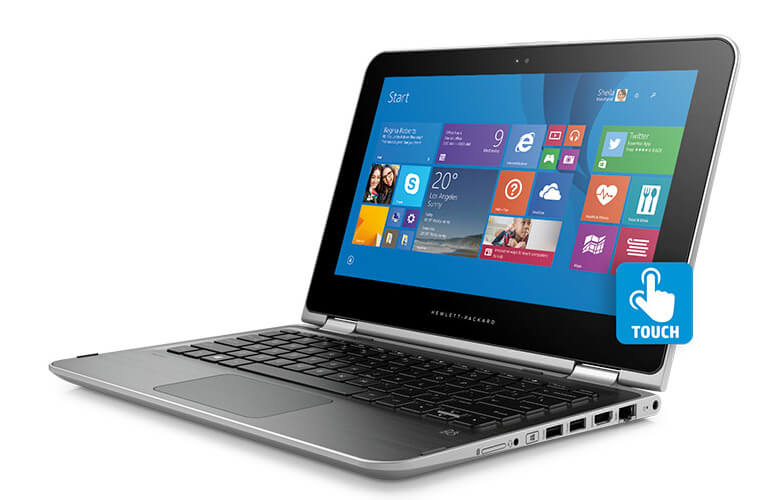 The HP Touchscreen laptop comes with 500GB hard drive to make sure you have room for business and pleasure, it has a dual core Celeron N2840 which makes it a solid laptop under $500. The screen is 15.6 inch and has a built in camera  and microphone, this machine is great for keeping in touch with family members who live far away from you and to video chat in general. It also comes with 4GB of RAM and Radeon graphics enable good gaming time. This is a pretty good choice for the price range.
Pros 

Cons

 
 » 

500GB of storage

 » no major cons
 »

 Built-in camera/microphone

 » Can run light games too
10: Toshiba Windows 10 Laptop Satellite C55-C5379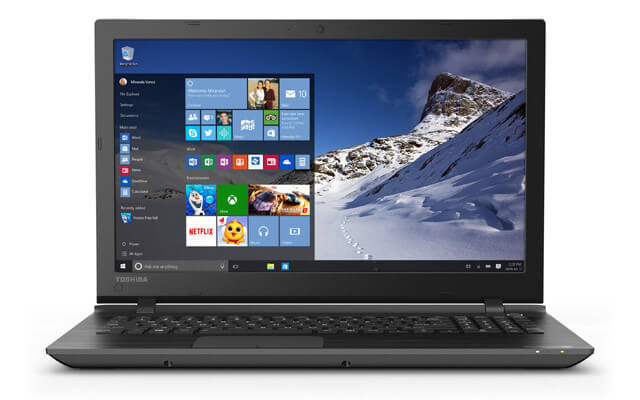 The Toshiba Satellite C55-C5379 comes with a 15.6 LED backlit high definition wide scree which is awesome for this price range. The Intel CoreTM i3-5005U will make sure that what ever you watch will not be slow or lag. The device comes with a standard 500GB of storage, which is pretty impressive for cheap models, it also runs with an HDMI port that allows you to connect the laptop to other displays like a TV or just a bigger screen. If you're looking for a cheap option to be the center of your home theater, this could be it.
Pros 

Cons

 
 » 

LED backlit High Definition screen

 » You get what you payed for
 »

 500GB storage

 » HDMI port
11: Acer Chromebook 15 Laptops under 500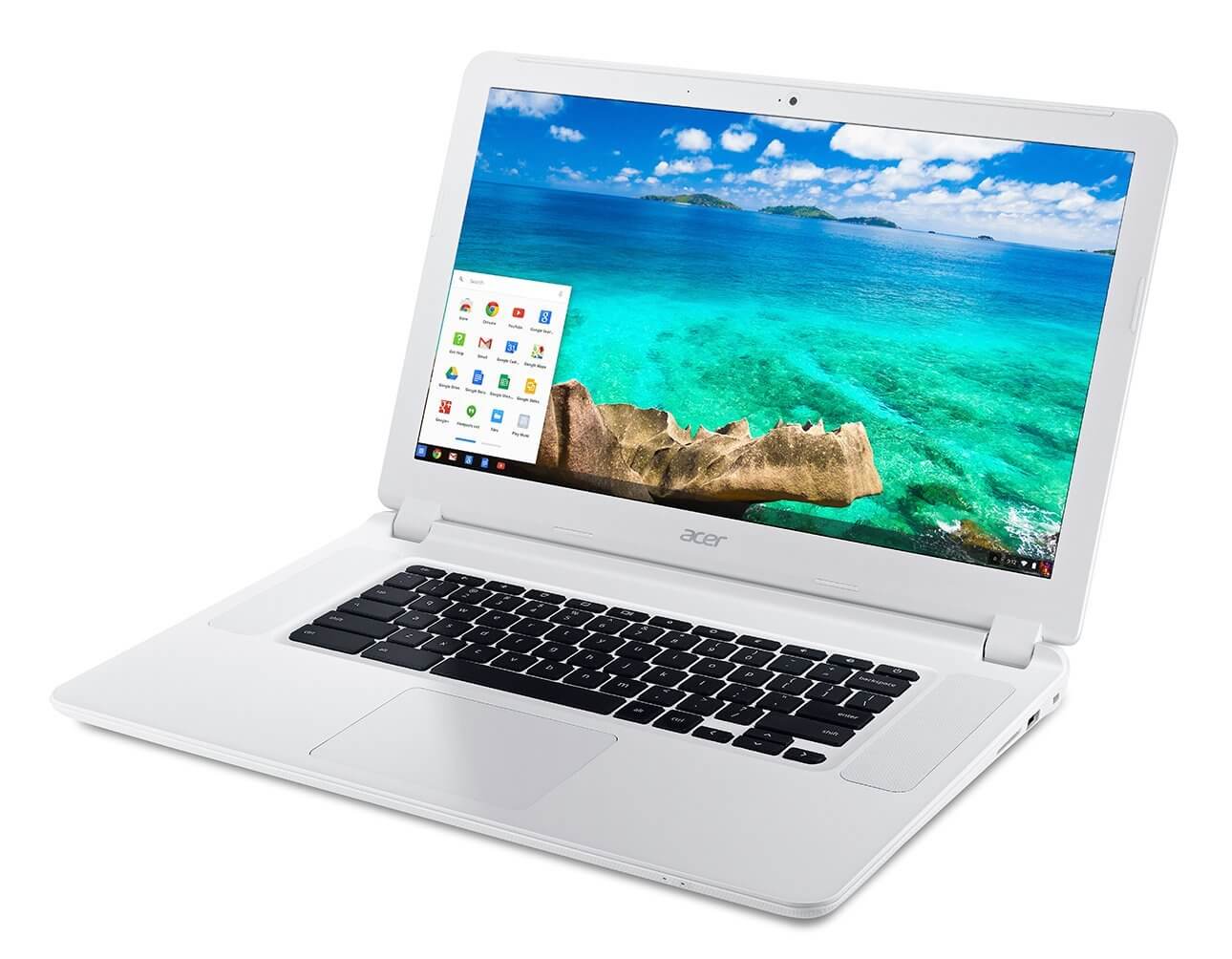 This cool beautiful Acer chromebook 15 has an impressive Intel i5 processor. The laptop has a great 15.6 inch Full HD screen and if that doesn't make you move on his side try this feature on for size, it has a nine hours battery life, yup, nine hours is the running time for this laptop, you can take this machine out in the open and work a full day without worrying about charging it. Considering all these facts this laptop can say he is setting itself apart from the rest. Oh, and lets not forget the fact that it's under $500 like any other devices on this list.
Pros 

Cons

 
 » 9 hours battery life
 »  

Gets dirty fast because of the white color

 »

 Full HD 15.6 inch screen

 » 

Chromebook is not a gaming laptop

 » 

Relatively light wight 4.85 pounds

» 

Doesn't heat up