Upset about Season 5 possibly being the last of Arrested Development? Here's something to help you turn that frown upside down! The Bluths have given us some of TV's best moments – moments that you can never get tired of watching. So here's our list of the 18 best Arrested Development episodes that you can binge watch anytime. A word of warning, though – this post has a few spoilers, so if you haven't watched the series yet, we strongly suggest working your way up from the pilot.
What is Arrested Development show about?
The show is centred around the main character Michael Bluth ( played by Jason Bateman ) who is forced to stay in Orange County and run the family real estate business after his father was convicted of white collar crimes and was sent to prison. Michael is faced with a spoiled family members who have no regards to no one but themselves. The show is hilarious, and we will show you the best arrested development episodes below.
18. 'Public Relations' (Season 1, Episode 11) – best arrested development episodes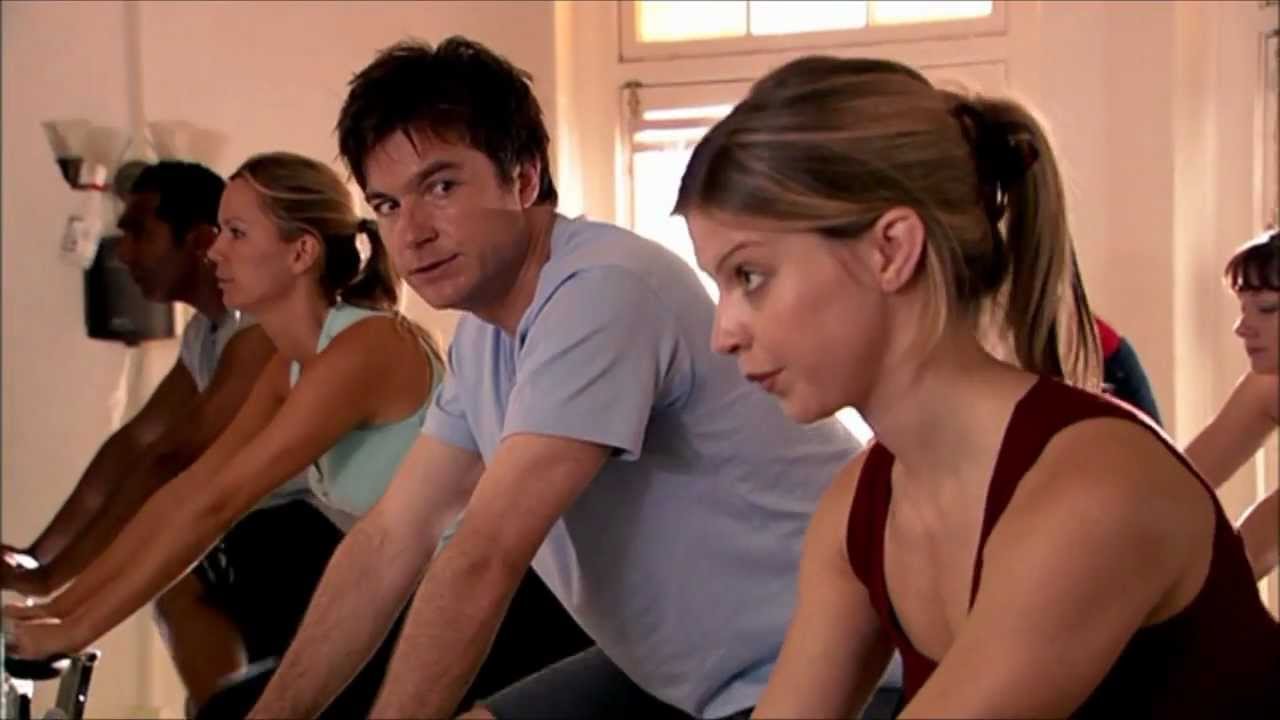 This episode has a lot of that trademark Arrested Development humor. But the main thing to watch here is Michael's attempt to make his family look like regular, relatable people, by hiring a publicist. It (obviously) goes downhill from there, but you also get to see how the Bluths unite against an external threat (in this case, the public). It's 18 on the Best Arrested Development episodes, but it's still a great one.
17. 'Spring Breakout' (Season 2, Episode 17)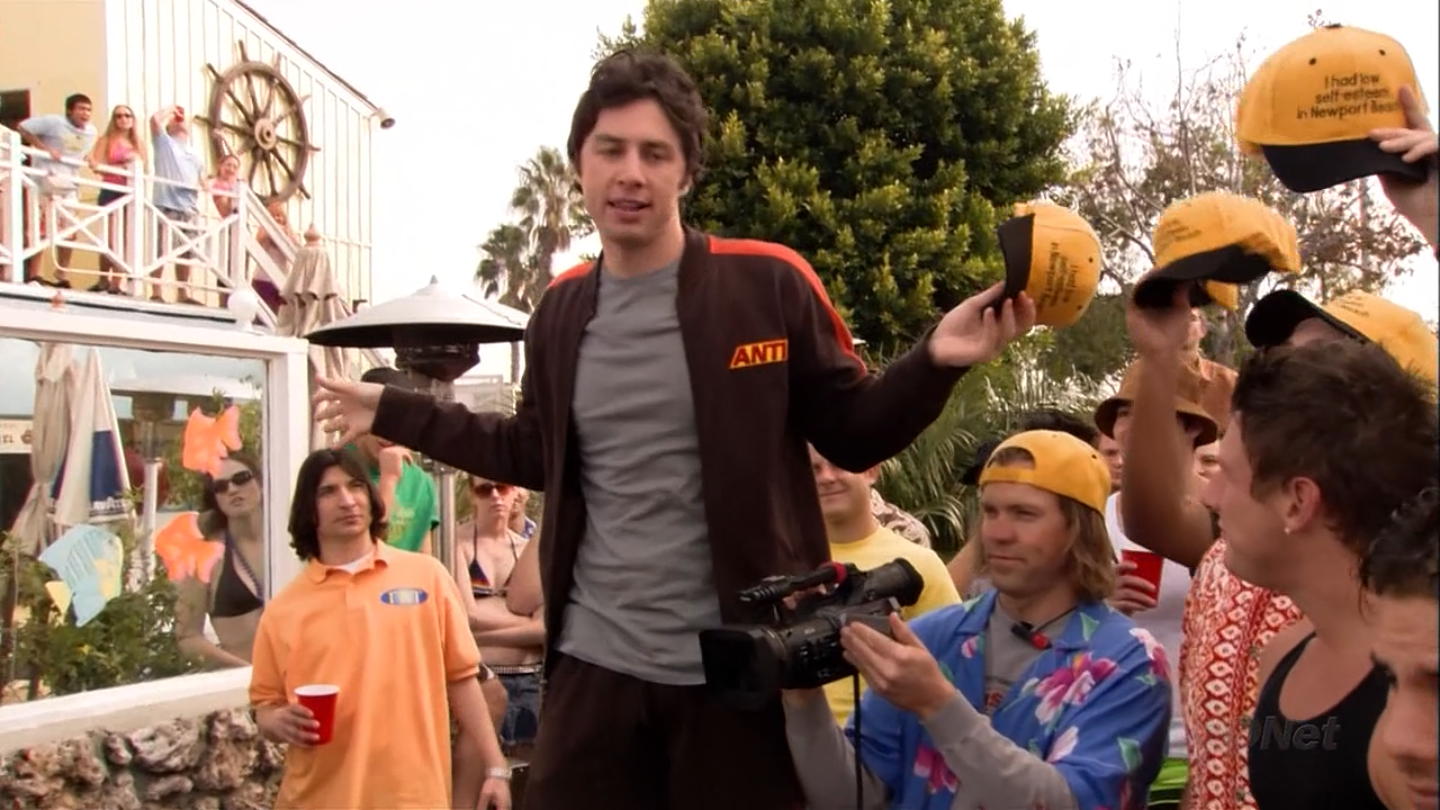 With Lucille in rehab, Buster's first sip of alcohol, and a family yacht explosion (courtesy Gob), there are no dull moments in this episode. We also love the faux-documentary style presentation, rendered deliberately shoddy and bearing references to the problem of 'demographics', something the makers of Arrested Development were struggling with at the time.
16. 'Righteous Brothers' (Season 2, Episode 18)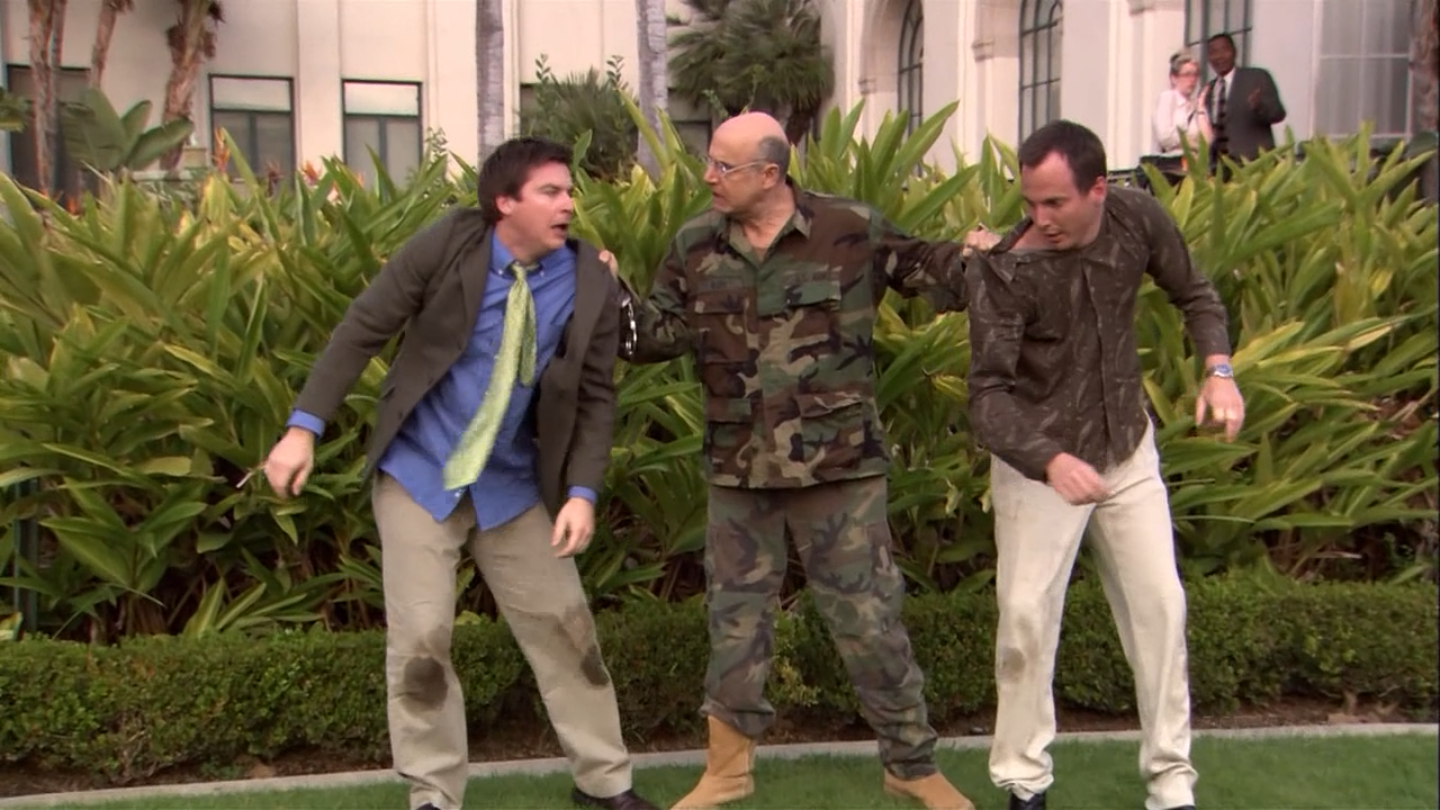 The highlight of this episode is Gob's African-American puppet Franklin Delano Bluth, who excels at 'saying' the most outrageous things. Franklin keeps busy in this episode, joining Gob in a duet album, and assisting in George Bluth's kidnapping. Other shocking moments include Buster discovering who is real father is, and George Michael and Maeby's first 'real' kiss.
15. 'Amigos' (Season 2, Episode 3)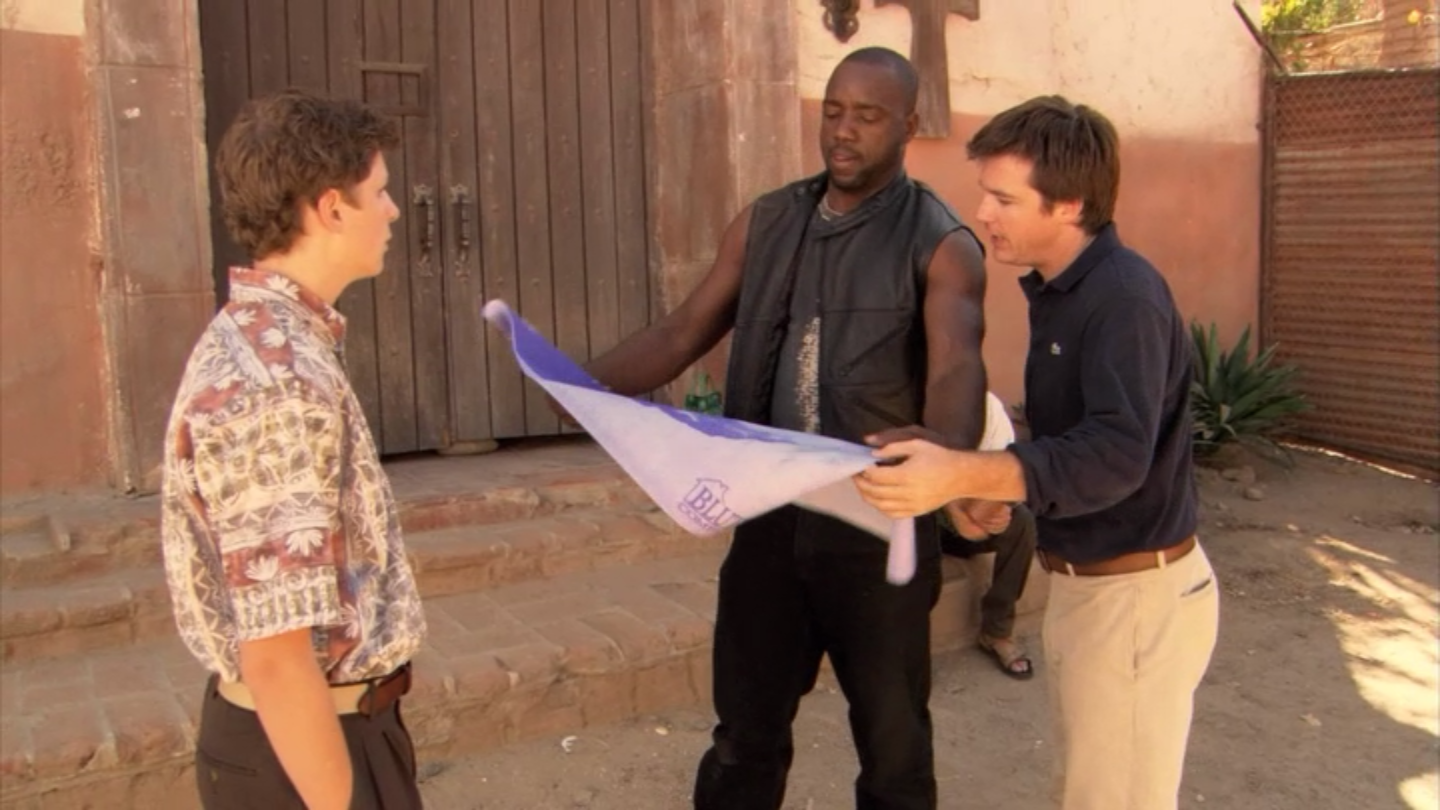 With the police cracking in on George Sr.'s location, Michael and George Michael embark on a cross-border mission to bring him home. And of course they're being followed. Meanwhile Gob, bitter about being left out of the adventure, makes his own Mexico trip, which takes an uncomfortable turn his chicken dance turns out to be a mating call for the local homosexuals!
14. 'Let 'Em Eat Cake' (Season 1, Episode 22) – great arrested development episodes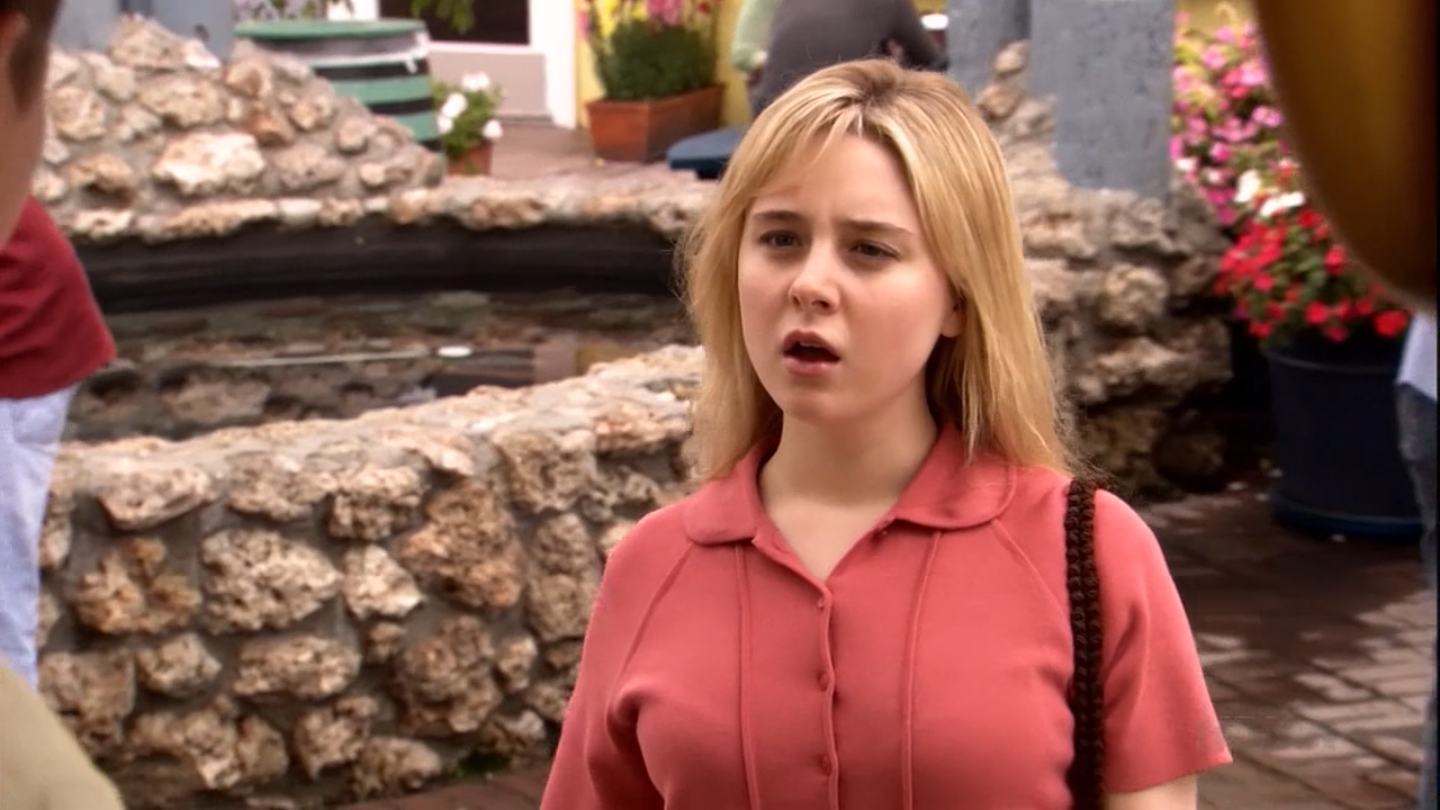 This one introduces you to the messed-up side of Michael's personality, establishing him as a true Bluth! Micheal discovers that his father had actually been building houses in Iraq, and the knowledge inspires him to consider taking off, leaving George Michael alone with the dysfunctional family. We, in turn, discover that Michael has his fair share of flaws too – just that the rest of the Bluths don't give us a chance to notice them!
13. 'Afternoon Delight' (Season 2, Episode 6)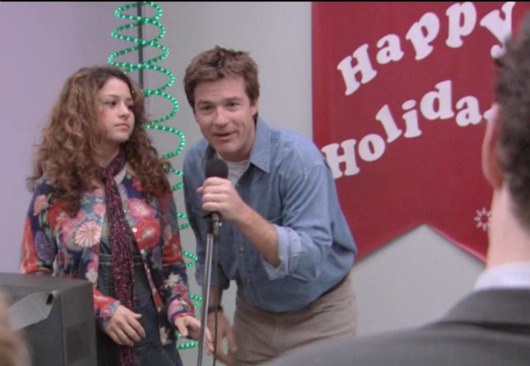 Arrested Development's dirtiest episode is also among its funniest. It starts off with the family singing 'Afternoon Delight', oblivious to its incest references. We're also treated to a hilarious discussion on sexual harassment, which features more bleeps than words. All thanks to Gob, who's a pretty terrible boss. An extra vote for Gob's party crashing appearance in a banana suit! One of the best episodes of arrested development for sure.
12. 'Bringing Up Buster' (Season 1, Episode 3)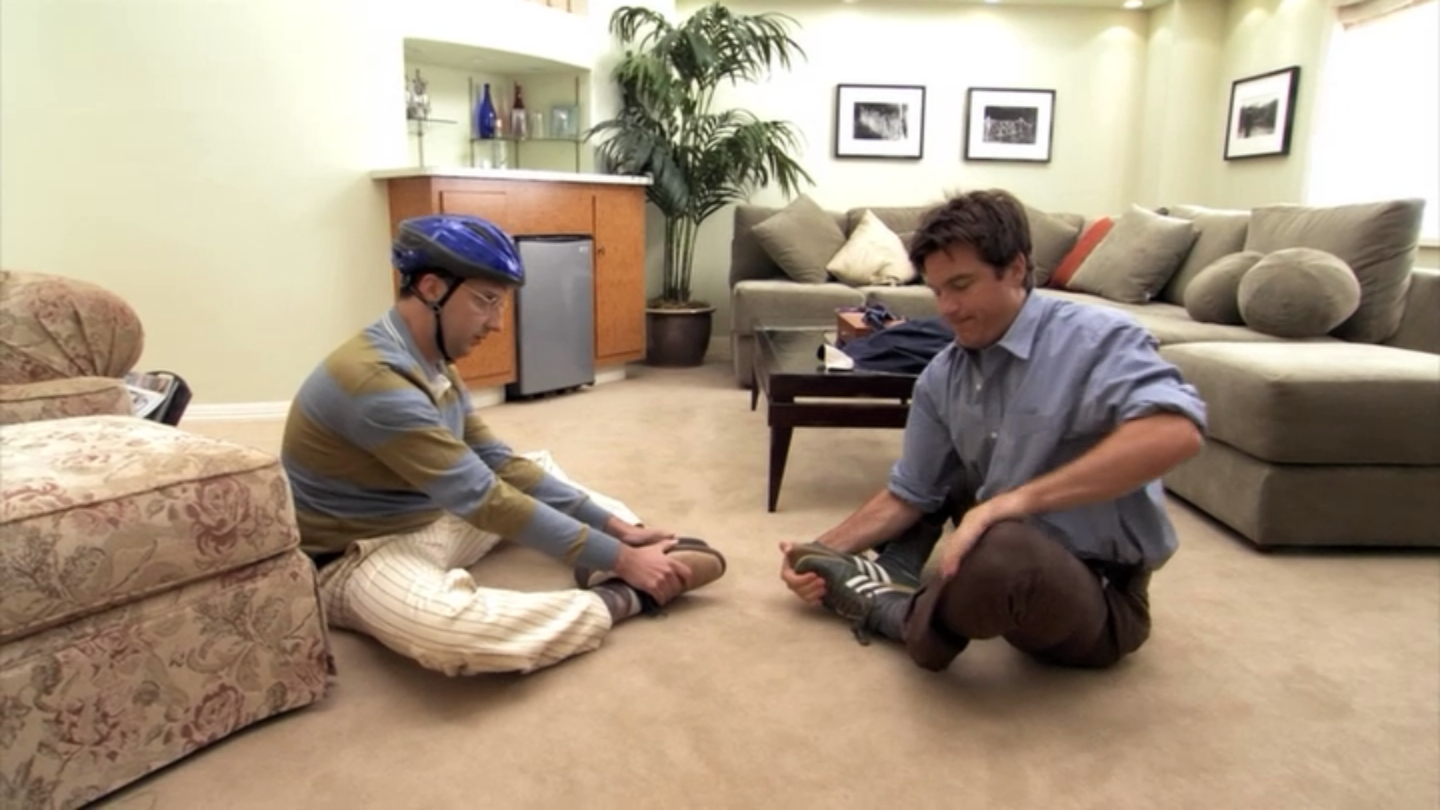 There are no fixed story lines in this episode, but we get some of the clearest glimpses into the nature of life and relationships within the Bluth family. This is the first episode that focuses on Tobias's sexuality, George Michael's equation with Maeby, and of course, Buster's psyche. There's lots to see here filming technique-wise as well.
11. Motherboy XXX (Season 2, Episode 13)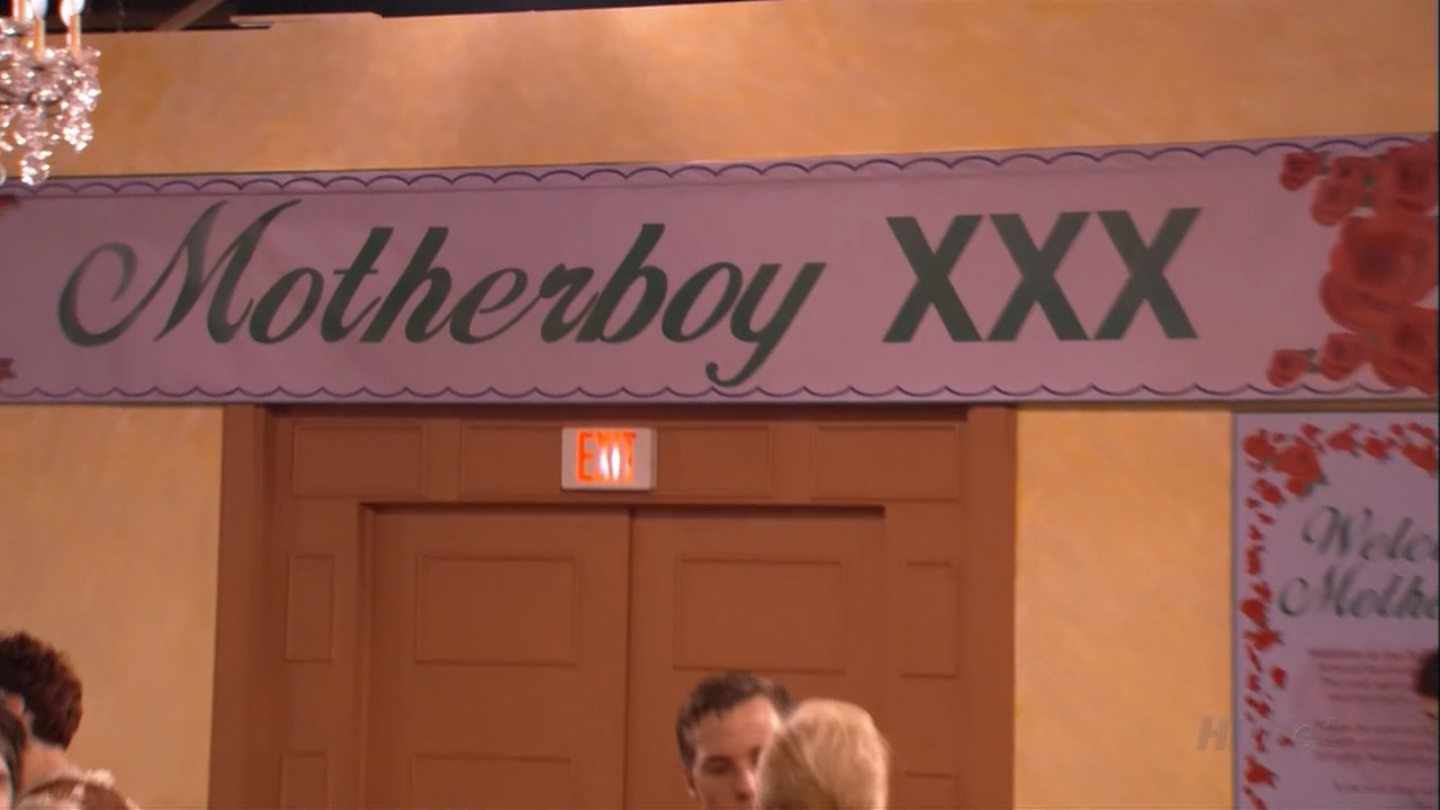 Buster's first-ever refusal to accompany Lucille to the annual Motherboy pageant leads to a great deal of distress. Gob gets the option to annul his marriage with his 'wife', provided he can admit that the couple didn't consummate their marriage. Of course, that isn't something he will do. This episode is also peppered with one-off incidents including George Sr.'s tiff with his attic dolls, and Buster's skylight-crashing stunt.
10. 'Forget Me Now' (Season 3, Episode 3)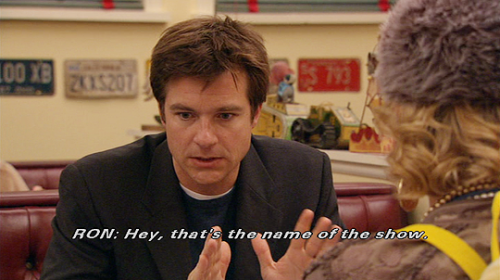 By far the best of the Charlize Theron episodes of Arrested Development, 'Forget Me Now' is where Rita (Theron) meets the Bluths in less-than-ideal circumstances before her first date with Michael. And of course, who can forget George Sr.'s house arrest, inflicted upon him by Bob Loblaw, the Bluths' new attorney?
9. 'Top Banana' (Season 1, Episode 2)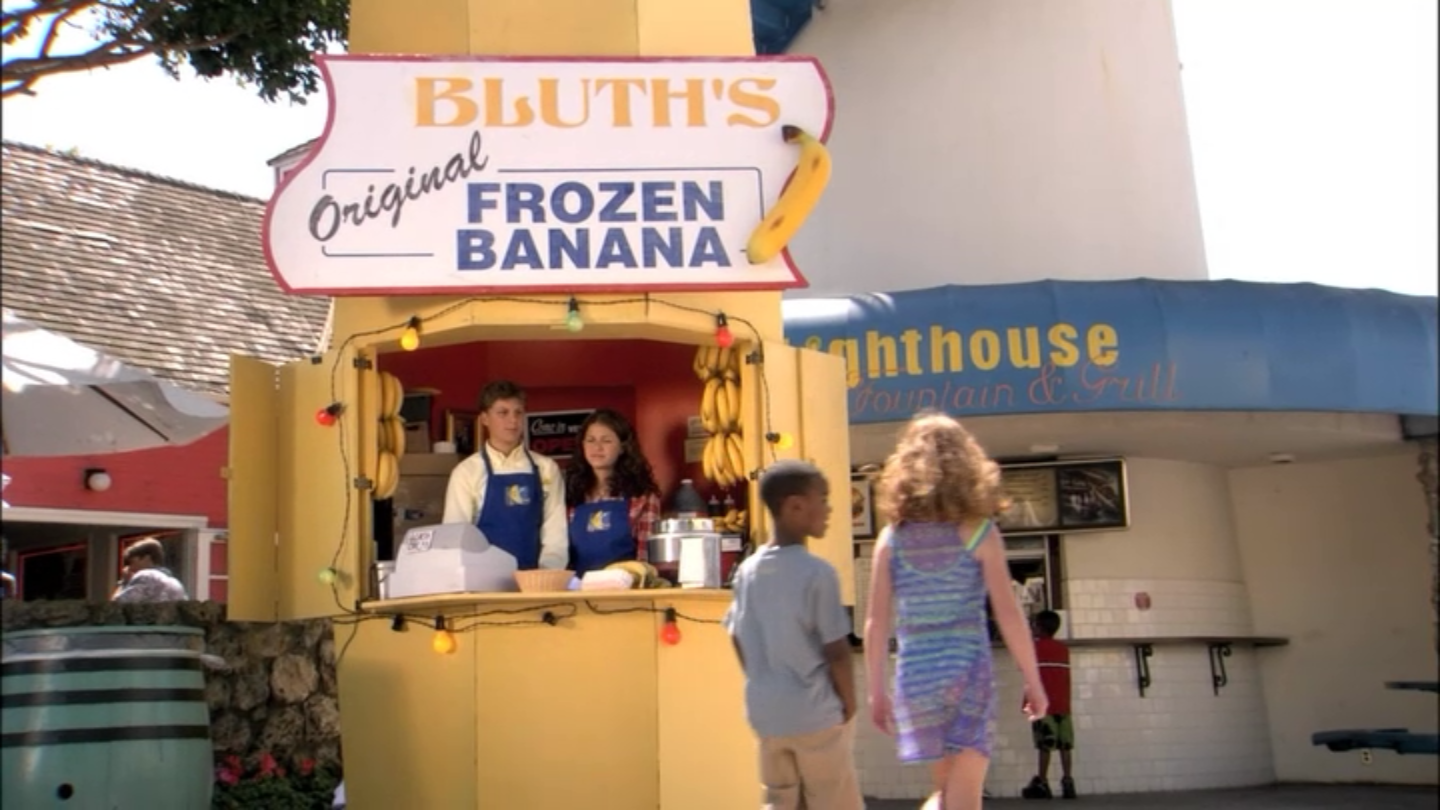 In this second episode of AD's first season, Michael is seen trying to prove to George Sr. that he was capable of running the family business. All while Michael's son George Michael is trying to make his own dad proud by excelling at his new position as the manager of the Banana Stand (which always has money, remember?). Is this the best arrested development episode? Could be. 
8. 'The Immaculate Election' (Season 2, Episode 14)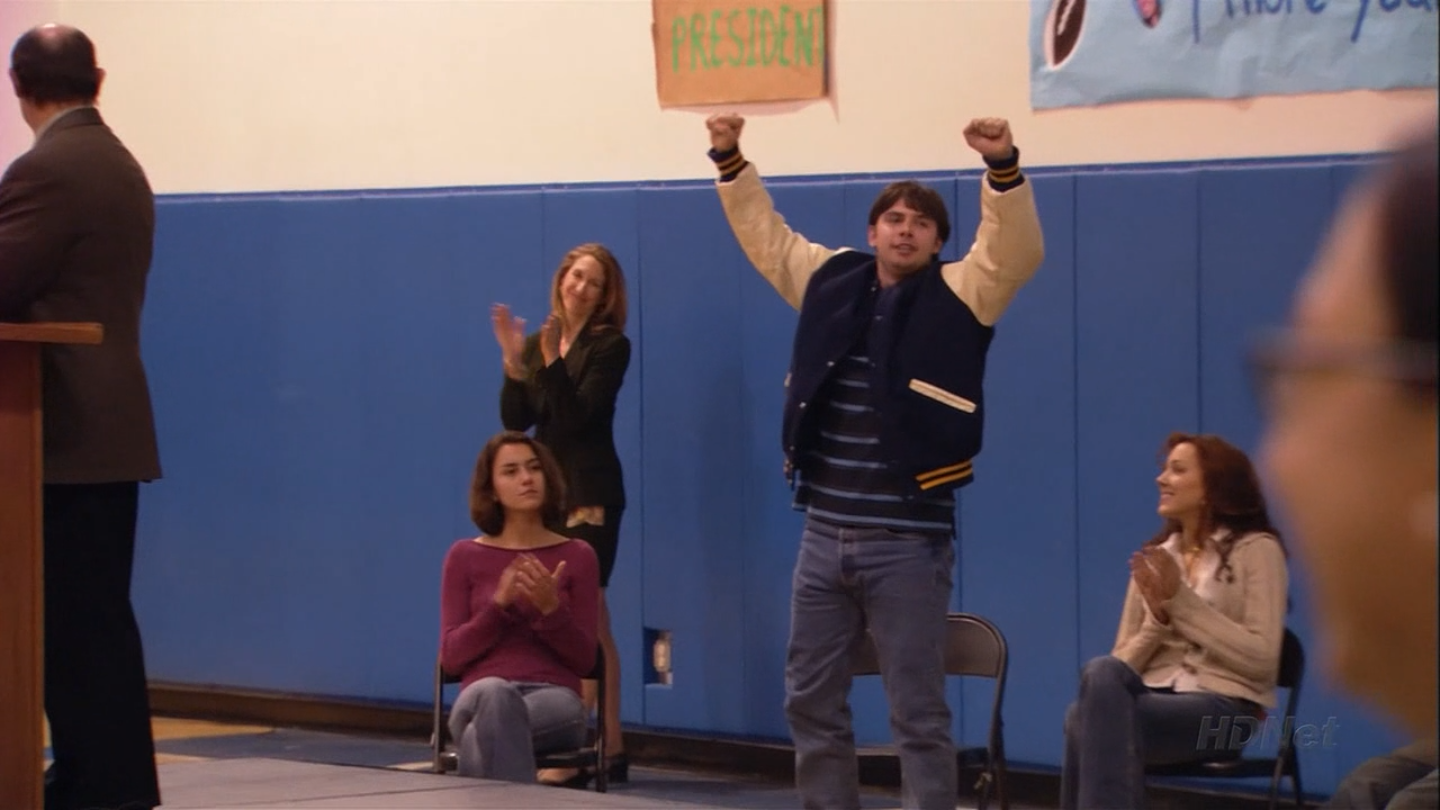 This hilarious episode is where you follow Michael as he engages Gob's 'Illusionist' talents to rig the school campaign election that George Michael is contesting in. The reason? Michael's own crushing defeat in a similar campaign decades ago. Besides a Gob-made campaign video, you also get to watch Tobias trying to sneak back into his own home as Mrs. Featherbottom, and Lucille walking in on Buster and Lupe in bed.
7. 'Good Grief' (Season 2, Episode 4)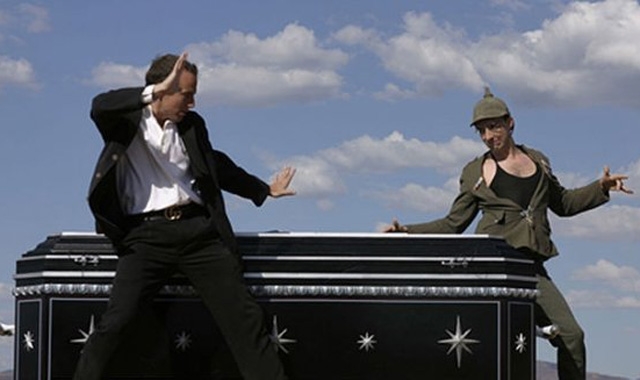 The Bluths are in Mexico on a manhunt – for George Sr.'s body. George Michael ends up finding his alive-and-kicking grandfather while the rest of them are busy planning his funeral. This episode also treats you to the worst magic trick Gob ever pulled, Buster's anger problems, as well as 'Christmas Time Is Here', a Bluth staple called into action whenever a character is feeling blue. This one could be my favorite on the best arrested development episodes.
6. 'Development Arrested' (Season 3, Episode 13)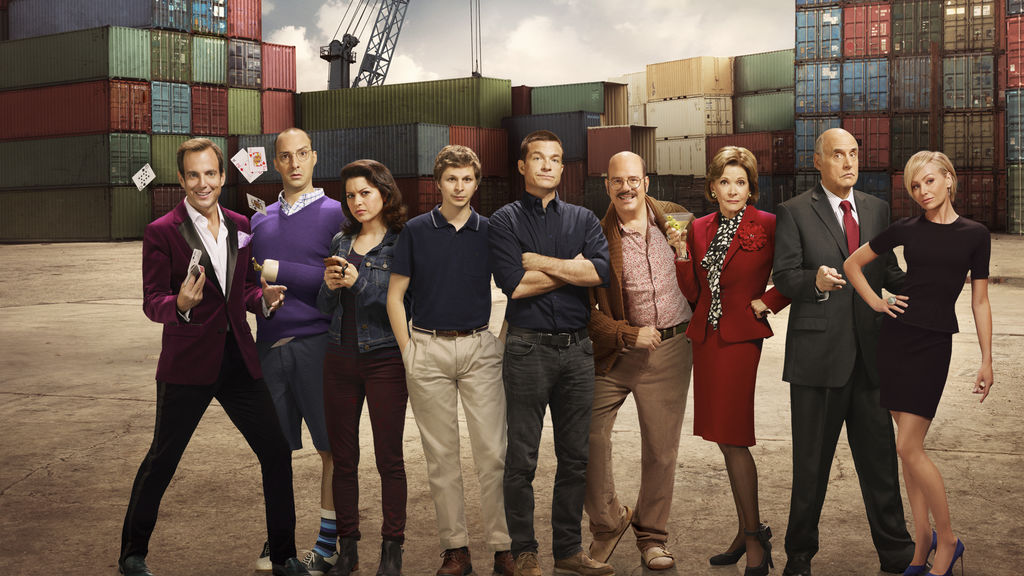 A landmark AD episode (especially because the makers had us believe it would be the series finale), 'Development Arrested' opens up a Pandora's Box of revelations. Lindsay turns out to not be a Bluth at all, which means that George Michael and Maeby could be spared from the cousin conundrum. Plus, Lucille turns out to be the unexpected evil genius, and the stage is set for countless potential upsets. Thank God for Season 4!
5. 'Mr. F' (Season 3, Episode 5) – best arrested development episodes list continues below…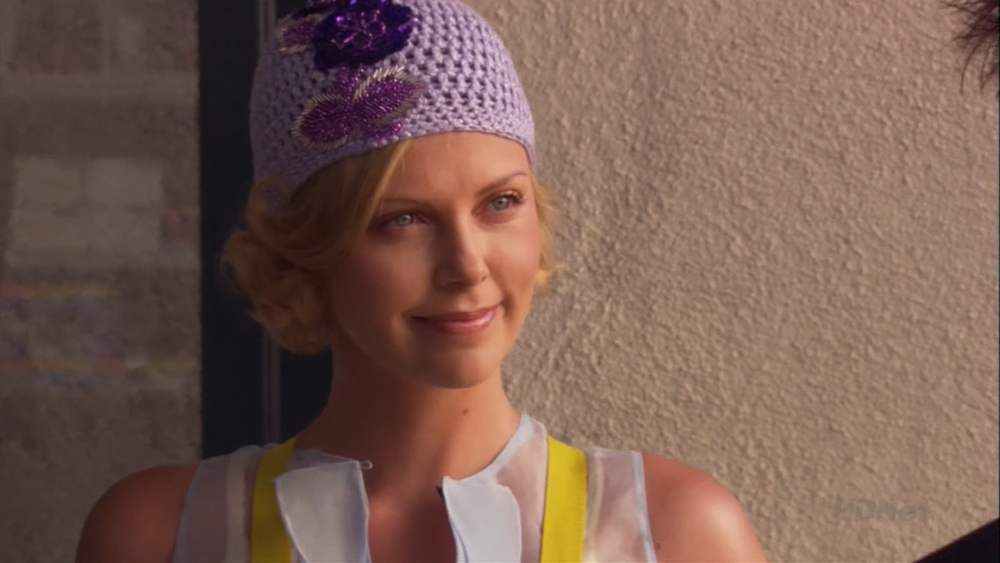 Gob is on a mission – to trick Japanese investors into thinking that the Bluth Model Home grounds did not actually have a terrible mole infestation. He builds a model town, which becomes the venue for Godzilla-style devastation. The invader isn't really a mole, though; it's Tobias in a mole costume. Oh, and there's George Michael who flies in (in a jet-pack, no less) to save the day!
4. 'Meet the Veals' (Season 2, Episode 16)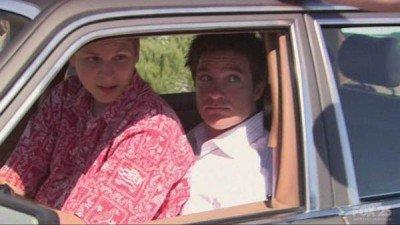 Michael decides to intervene in George Michael's love life, by setting up a meeting between the Bluths and Ann's conservative parents. The meeting leads to rather unexpected revelations. All the while, Tobias is getting way, way too deep into his Mrs. Featherbottom act.
3. 'Pier Pressure' (Season 1, Episode 10)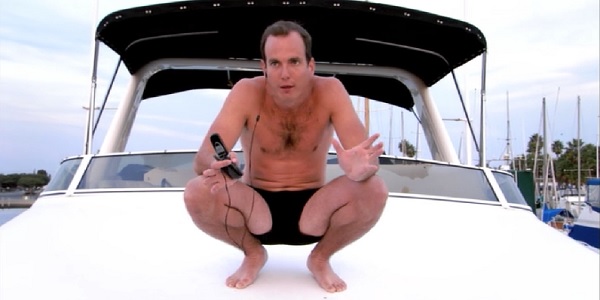 'Pier Pressure' could easily make it to the list of best sitcom episodes ever! Buster convinces George-Michael to score marijuana for Lucille's vertigo, while Michael uses his childhood tormentor to stage a fake bust and catch his son red-handed. The twists and turns in this episode will leave you in stitches no matter how many times you watch it!
2. 'Pilot' (Season 1, Episode 1)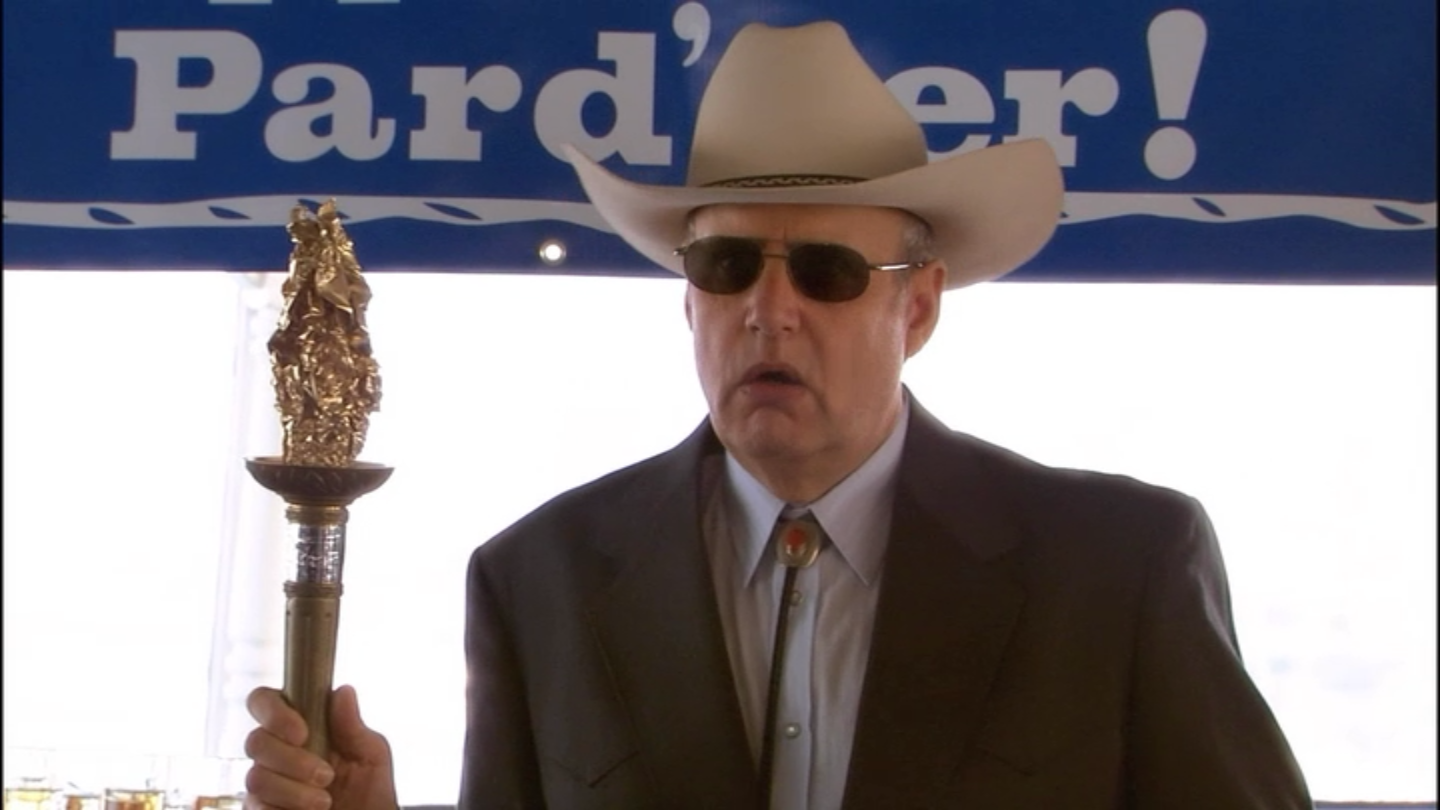 A list of best Arrested Development episodes is incomplete without the pilot. And what a masterfully executed pilot it was! It introduced us to the Bluths, the nuances of their history, their quirks and their equations with each other, as well as to the style and voice that the sitcom would carry throughout its running time. Perfection!
1. 'S.O.B.s' (Season 3, Episode 9)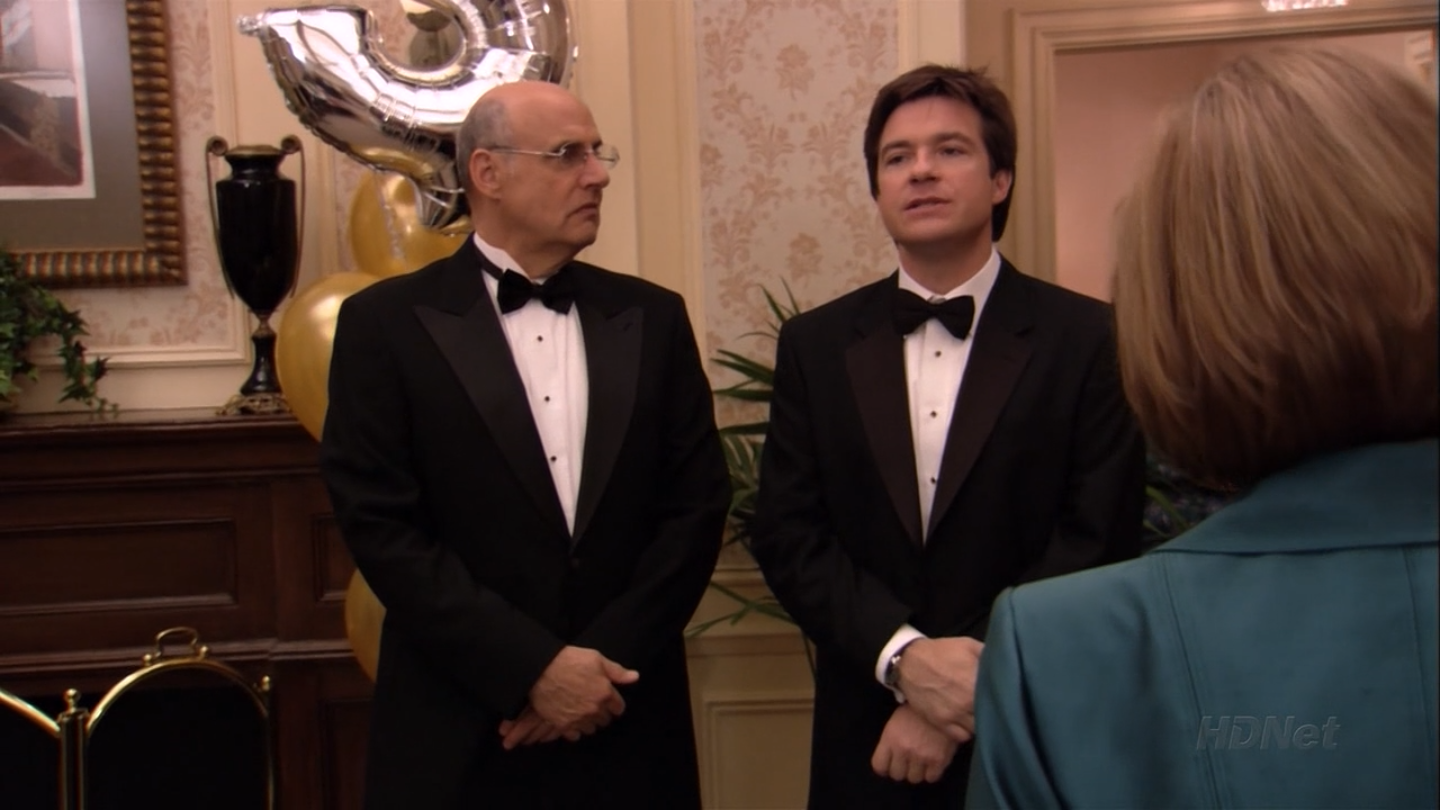 Perhaps because it was a time when Arrested Development was trying to get picked up for another season, 'S.O.B.' was created to recapture the attention of audiences and critics alike. So you have references to the sitcom's struggles, like Michael and George Sr. ruing over their non-existent chances with the Home Builders' Organization (HBO, y'all!), while savethebluths.org flashes on the screen. This was a star-studded episode as well, and we dare say the Bluth fundraiser was successful, albeit after a few years!
So now that you know the best arrested development episodes, get ready to binge watch these Arrested Development episodes this weekend, and celebrate one of modern television's best offerings to date!