Flannel sheets have come a long way into our beds and hearts, once considered just stuffy and too fluffy to be worthy of our attention, now is one of the best choices you could make when shopping for new sheets. We gathered here the best flannel sheets we could find online and we hope this list will help you make the right choice
Why flannel sheets?
Flannel sheets are best for the cold winter nights, the top flannel sheets would provide you with comfort, softness and warmth but still hold up to all these repeated washings, as a general rule, if you like to be warm all the time during the night, flannel sheets might be a good choice for you.
1. Eddie Bauer Portuguese Flannel Sheet Set – best flannel sheets
If you are going to look at this Eddie Bauer flannel sheet, then you can say that you are sure to enjoy and feel its warmth.
Sounds good enough to feel at ease for the Winter season. This is an excellent Portuguese sheet with the highest quality. You will surely embrace the luxury on this sheet for years, almost without shrinking after washing and drying.
–ad–
2. Land's End 6oz Flannel Solid Sheet Set
You surely want to feel this Land's End flannel solid sheet that gives you a unique option to monogram. Giving this 6-ounce sheet a flip dry will make you enjoy its softness that lasts long. It comes with deep pockets, preventing every corner to slip off during the night.
3. Garnet Hill Paintbrush Ticking Flannel Bedding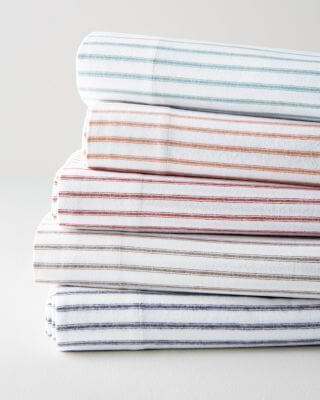 You just found a good match to decorate your bedroom with this Garnet Hill flannel bedding. It has a ticking-stripe pattern design that comes in different colors. You do not need to break into because this brushed flannel style will leave you a feeling of comfort. Only time can test its extreme durability.
4. Vermont Country Store Flannel Sheet Set
You might want to consider this Vermont Country Store Flannel Sheet, if you are living in a place with a warmer climate, but gets a bit chilly during the nights of winter. These flannel sheets are known to be heavy, but may be your choice of sheet. It is an extra soft triple-brushed type of flannel sheet that keeps its silky and breathable fabric for your comfort in a bone-chilling temperature or even if it is just a little bit sharper.
5. Martha Stewart Collection Bedding, Microfleece Sheet Sets
The Martha Stewart Collection bedding might bring you to sleep even if it is not time for bed. You may turn your day into night for this Microfleece sheet. This flannel sheet can keep the heat finely insulated throughout the winter season. It is made of a shrink-and-wrinkle resistant material. So, it will still look great even when summer time comes.
6. The Company Store Velvet Lace Flannel Bedding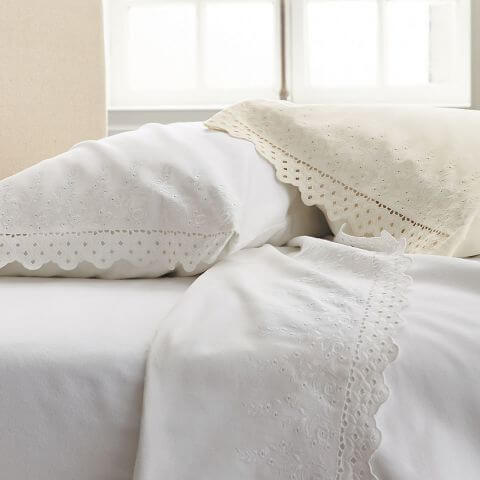 Another brushed flannel sheet to consider is the Company Store Velvet Lace Flannel Bedding. It comes with a high velvet feeling. It is trimmed with a light and gentle lace design. Washing is not a worry with this flannel sheet even if there isn't a piling.
7. Garnet Hill d'Orsay Floral Signature Flannel Bedding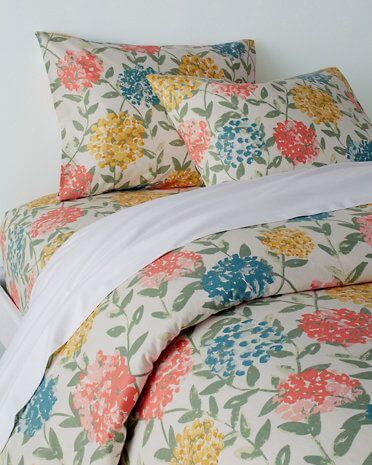 When the sunny summer is going out of your sight and snow is starting to fall, then you do not need to complain because there is a remedy for your seasonal blues. This Garnet Hill d'Orsay flannel sheet is designed with a painted hydrangea, giving you a summer look. This stunning sheet inserted into your pad gives you the weight that you need to make your night a comfy one.
8. L.L. Bean Ultrasoft Comfort Flannel Sheet
When it comes to a superior, long-lasting and high-quality products, the L.L. Bean Ultrasoft comfort flannel sheets knows what to offer. This top-rated product worth every single dime. It is designed with a scrubbed to pill-resistant excellence. You will surely not mind about the cold winter nights that pass, especially when you are nestled with this flannel sheet.
9. The Seasons Collection Twin Flannel Sheet Set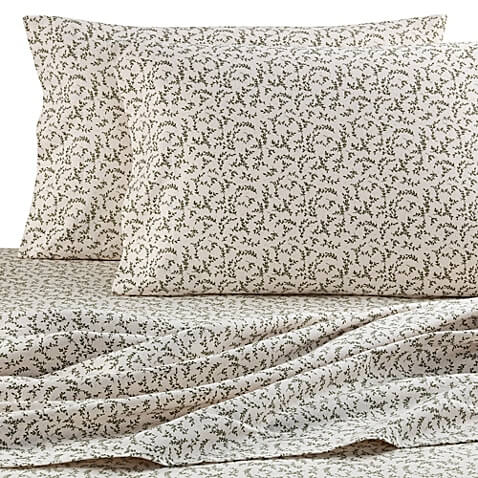 The Seasons Collection twin Flannel Sheet set at a great value will keep you warm. It is made of a cotton with quality and it is available in a collection of various patterns. This flannel sheet also fits well on deep mattresses even if you have a foam on top. So, it gives you ease and comfort.
10. Cuddledown Grazing Sheep Flannel Bedding Ensemble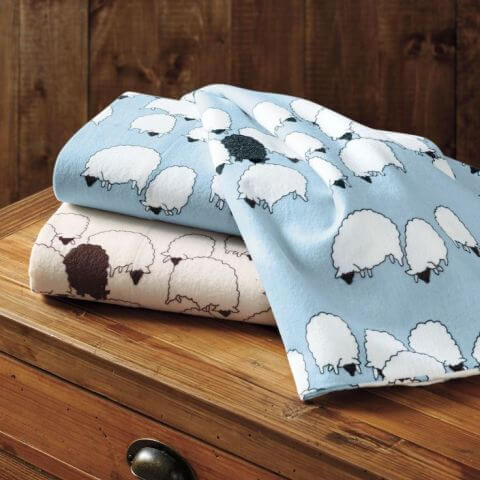 Allow this Cuddledown Grazing Sheep Flannel Bedding Ensemble to play with your bed on a terribly cold night. This flannel sheet is designed with an extensive herd of sheep and a very light luxury sheet to flip with every night. It is pretty cool to have a natural brown color set that fits an old bed with that piece as an advantage. This is the last item on our best flannel sheets list and we hope you found what you were looking for.