So we all know by now about the best gaming headsets below $100 for gamers. But what about gamers who like to listen to their game with earbuds and not those huge headphones that make you look like you're an astronaut getting ready to land on the moon. This list of the best gaming earbuds are just for you.
So what makes a brand the best gaming earbuds?
First is the quality of sounds obviously, the good models can deliver just as high quality sound as the bigger headphones that cover your whole ear.
Isolation is the second part. It might look like you get better isolation of sounds when you put on big headphones that cover half of your face, but the reality is that good gaming earbuds with solid isolation can work just as well.
Comfort is also very important, like anything you wear or put close to your body, if it's not comfortable, you won't wear it for long. And when you plan a full night of WOW or Call of Duty sessions, you need the earbuds to be very comfortable to be able to play and win.
1: BEES In-Ear Earbuds with Mic is the first model in our best gaming earbuds list
If you're trying to save money but don't want to sacrifice your gaming pleasure, these earbuds should fit right into your budget. They even have an inline mic and the sound is amazing. There are no whistles or bells to these earbuds, but they're functional and work great. But if you ask me, the best perk about them is that they're tangle free. And let's not forget that they're super comfortable. The mic isn't the best you could ask for but what more would you expect from such inexpensive ear buds?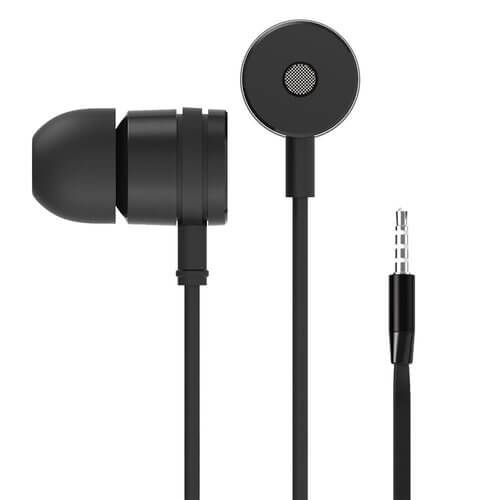 2: Turtle Beach Call of Duty Gaming Earbuds
Turtle Beach is a household name. Every gamer knows of that brand and few have complaints about their products. They make some of the most impressive and best gaming earbuds that money can buy. And they're affordable. These particular earbuds are made in a style reminiscent of Call of Duty: Black Ops II. They offer good bass quality and high volume. Some people have reported that their Turtle Beach Call of Duty Gaming Earbuds are breaking after a brief time using them. If this is true and it happens to you, send them back for a full refund.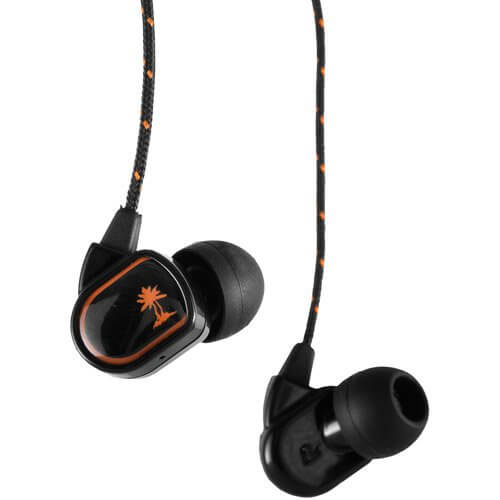 3: Edifier P270 In-ear Earbuds
4: Symphonized NRG 2.0 Premium in-ear Earbuds
The unique thing about these earbuds is that they're made of wood. You'd be hard pressed to find something wrong with these earbuds. Symphonized is known for their stylish earbuds and the NRG 2.0 premium in-ear are no exception. Their sound quality is great and they're even affordable. You wouldn't expect such classy ear buds to be so inexpensive. They're not for gaming exactly but they work well as gaming earbuds. And if these earbuds don't work out for you, Symphonized also offers a one-year warranty. All the best brands do.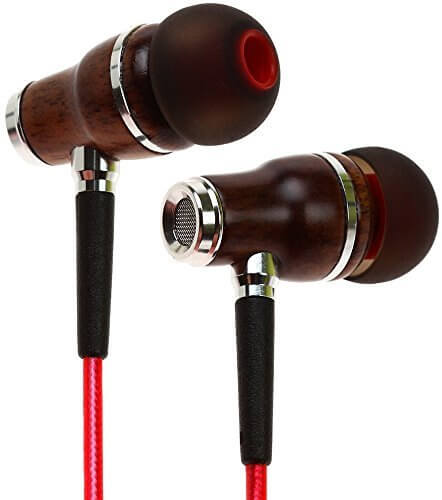 5: ActionPie VJJB-V1S Heavy Bass Earbuds
ActionPie VJJB-V1S Heavy Bass has the most unique earbud designs. As far as sound quality goes, these earbuds may be the best. They don't have the best mic on this list, but the sound quality makes up for that. These aren't official noise canceling earbuds but they should filter out most outside noise. These earbuds are worth every penny of the $30 you'd spend on them.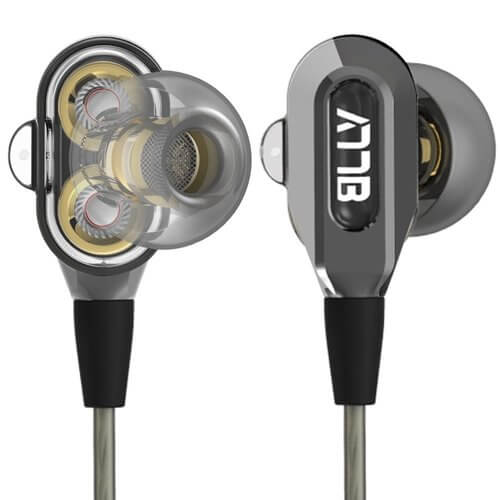 6: Mad Catz E.S. PRO 1 Gaming Earbuds
These earbuds not only offer great sounds but they provide a great mic too. The Mad Cats E.S Pro 1 have a cool neon green and black design with killer bass. They're a little expensive but the quality really lives up to the price. If you're a hardcore gamer, you're going to want a pair of these ear buds.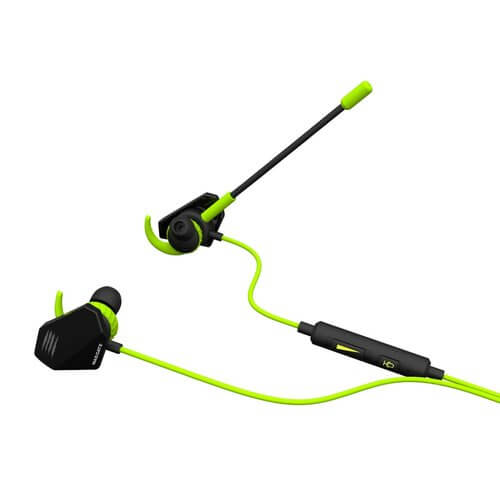 7: Tt eSPORTS ISURUS PRO Earbuds
These are earbuds made for e-sports gaming and the design makes that clear. The Tt eSPORTS ISURUS come with a detachable mic which is super convenient. The earbuds are angled in a way that allows sound to enter the ear canals really well and the bass is impressive. These earbuds are durable and affordable.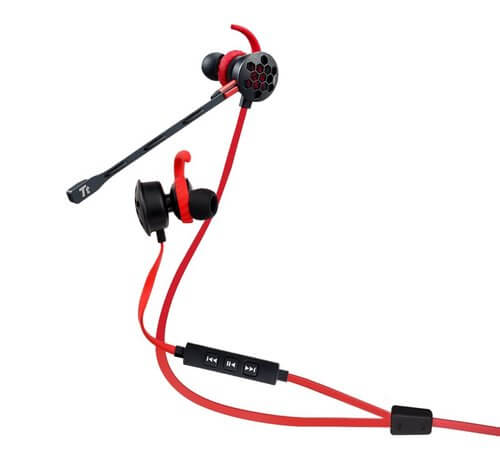 8: EDGE Acoustics GX400 Gaming Earphones
These earbuds aren't close to the top of the list, but that doesn't mean they're no good for gaming. The EDGE Acoustics GX400 have a great noise isolation feature, a crystal clear mic and a volume adjuster. These earbuds come highly recommended to and by gamers like you.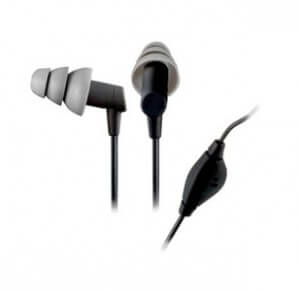 9: Panasonic RPHJE120K Gaming Earbuds
Did you know Panasonic doesn't just make TVs, microwaves, and refrigerators? They make these awesome  RPHJE120K gaming earbuds too and many more. Most gamers who have used these earbuds would recommend them. The best thing about these earbuds is their impedance. It measures at 16 1kHz/ohm. They're also super comfortable.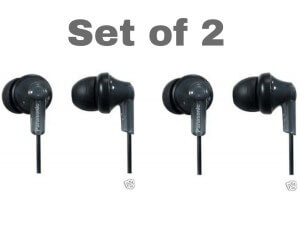 10: PlayStation In-ear Vita Headset
These Sony PlayStation Vita earbuds are obviously made for gaming and they're perfect for it. They come with 3 different ear tips to choose from. They have a passive noise isolation to help you concentrate on your game. They're made for PlayStation but you can use them with other compatible devices.