Real gamers know that to be the best, you need the best gear, and that means having the best mouse pads you can buy. In the gallery below we try and help you find the top mouse pad that will help you take your gaming sessions to the next level.
There are two types of mouse pads, hard pads and soft pads
It's pretty self explanatory but in more detail the hard mouse pads will make your mouse move faster and the soft pads will make it move slower. Which one is better? Well you need to test it out yourself and choose what fits your needs and type of use. It has been said that the majority of pro gamers tend to chose the best soft mouse pads because they say it gives you more control and feel better while you control the mouse.
So which of these best mouse pads should i get?
This is a great question, every gamer has different needs and different gear, some love their gaming headsets with big ear muffs and some love their laptops 17 inch and more. Telling you what to chose is like making you wear a pair of underwear you don't like or feel comfortable with. If you want a great tip here's one we think every beginner gamer should know. Size does matter. Yup, a lot of novice gamers don't give the size of the mouse pad too much thought but they really should. Continue browsing the list below of the best mouse pads and chose the one you love the most.
1: Razer Firefly is the first mat on our list of the best mouse pads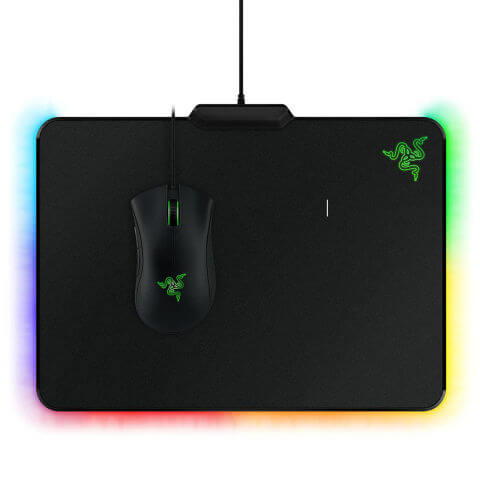 The Razer Firefly is a top-shelf gaming mouse pad with Chroma lighting. It's a perfect match for Razer's lineup of gaming keyboards and mice. It's the ultimate mouse pad for hardcore gamers and if you're a gamer, you know the Razer brand well.
It has a solid rubber base and micro-textured surface. And it's compatible with all types of mouse sensors and sensitivity settings.
The size of the mouse pad is 355 millimeters by 255 millimeters. That's 35.5 cm by 25.5 cm. So it's a little bigger than your average mousepad. But for intense gaming sessions, your mouse needs some room to move around. If you buy this mousepad, be sure to buy a Razer mouse to go with it, if you don't already have one.
2: Logitech G440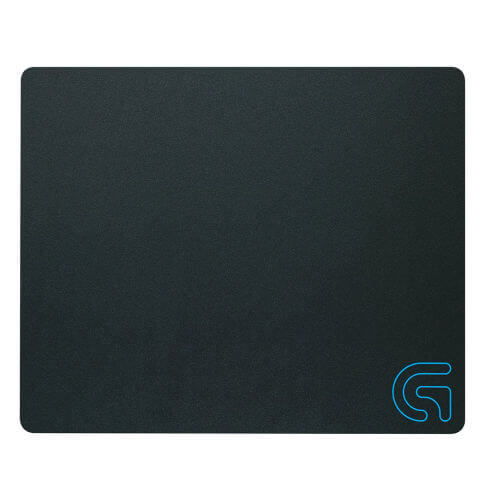 The G440 by Logitech is a hard gaming mouse pad. Developed with high-DPI gaming in mind, it's a perfect match for G440's own lineup of gaming mice. It measures at 340 millimeters by 280 millimeters.
This mouse pad has a tough rubber base and consistent top surface texture and low friction. It's a great mouse pad for any gaming king or queen.
3: Mad Catz G.L.I.D.E.TE XL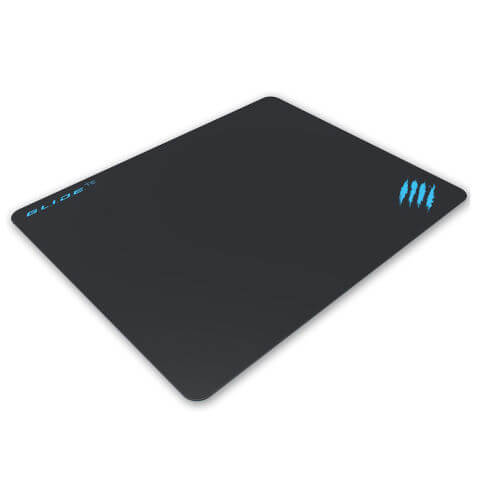 The G.L.I.D.E.TE XL by Mad Catz is a large gaming mouse pad that's made for eSports. It measures at 395 millimeters by 315 millimeters with a low-friction 3-D cloth surface. This mouse will maximize the performance of your laser or image-based mouse sensors. The bottom of the pad is made from silicone so it stays put on any surface. If you're a serious, competitive esports gamer, this mouse pad is for you. and it's definitely one of the best mouse pads we show here
4: 
Perixx DX-1000XL Gaming Mouse Pad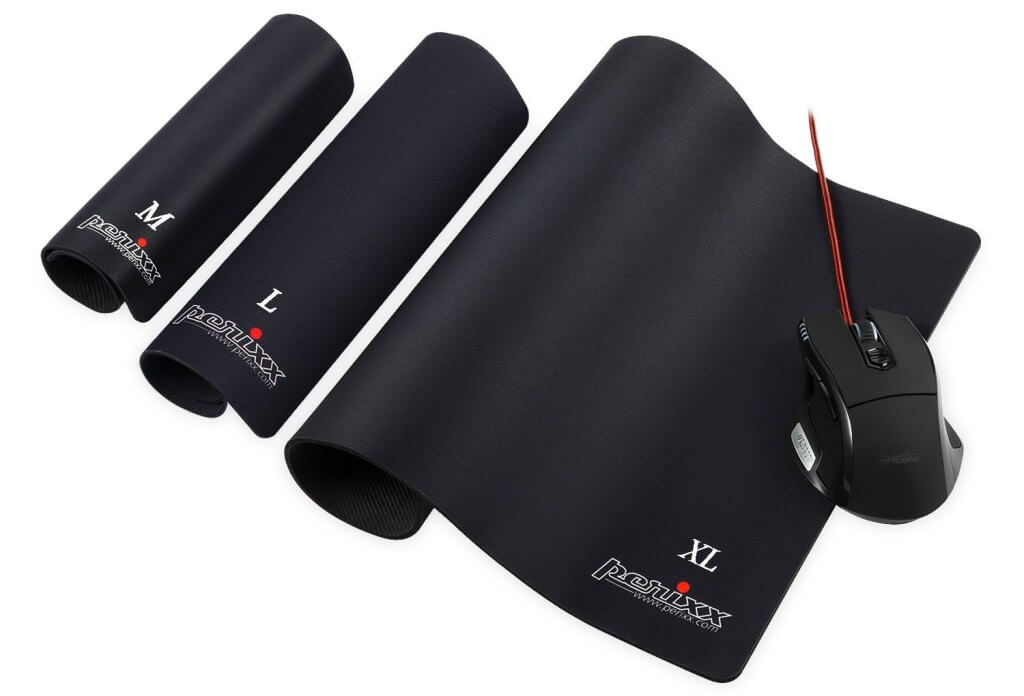 Perixx DX-1000XL gaming mouse pad provides an extra large movement area for CS:GO players. It's great for low-DPI players and its rubber base provides a heavy grip. It's not one of the more famous gaming mouse pads. But many CS:GO players use Perixx DX-1000XL and most of them prefer this product. This mousepad is huge and if you have a large monitor, you'll love having this on your desk.
5: SteelSeries QcK XXL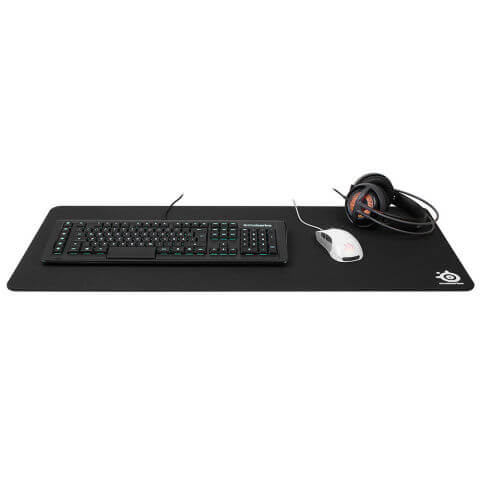 The SteelSeries QcK XXL is the largest gaming mousepad on this list, as indicated by the name. It measures at 900 millimeters by 400 millimeters. Because of it's size, the pad will not only fit your gaming mouse, but also your keyboard. The pad has a rubber base for optimal grip and a comfortable cloth surface to rest your wrist on. This mousepad is for those gamers who value a wide range of motion.
6: Logitech G640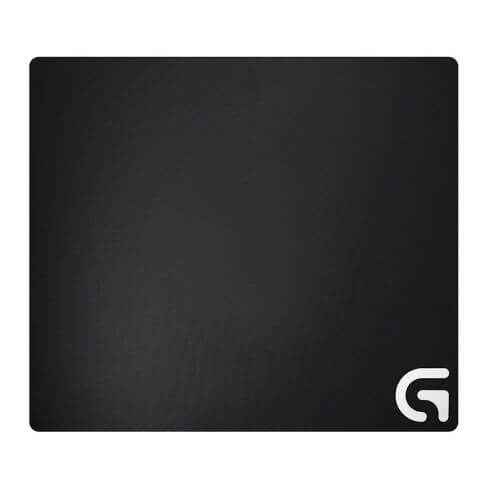 The Logitech G640 is a large gaming mouse pad. It's cloth surface is best suited for low-DPI gaming. It measures 460 millimeters by 400 millimeters with a consistent surface texture, and solid rubber base. If you don't already own one, it's the perfect companion for your Logitech gaming mouse.
7: 
Zowie Gear Large Gaming Mouse Pad (G-SR)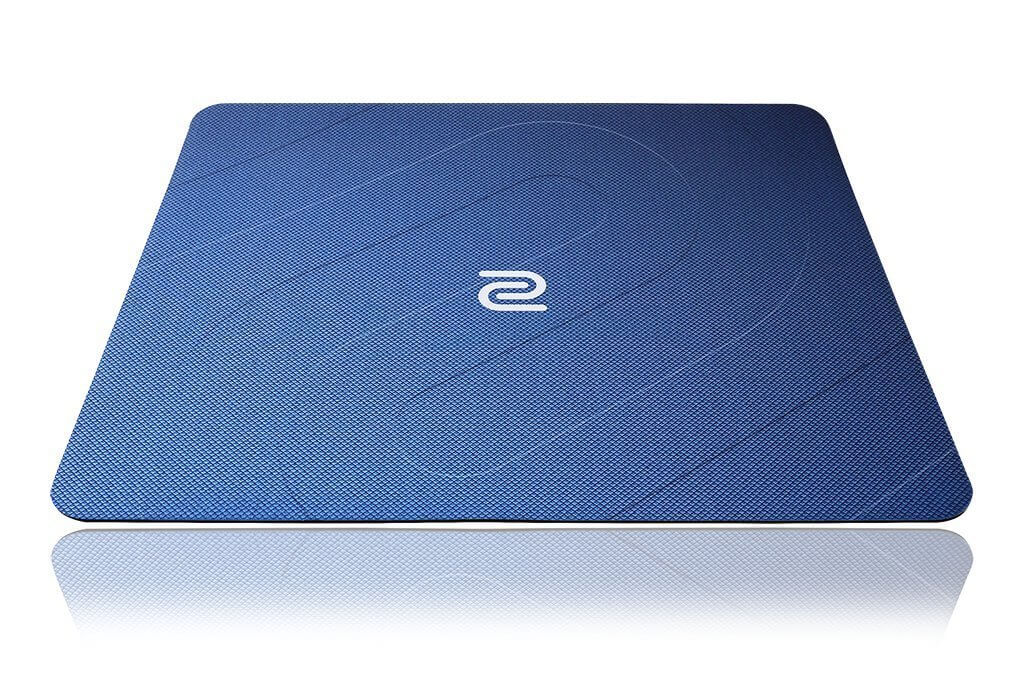 Zowie Gear G-SR is a perfect gaming mouse pad for CS:GO players. It's got a smooth and even texture that offers a consistent and comfortable glide for PC gamers. G-SR has a smoother glide than QcK+ and QcK Heavy. If you want to move faster on a mousepad, this one is more suitable for you. The price may be a bit intimidating but the results you'll see will amaze you. A lot of professional CS:GO players use this mousepad. Just to name a few; "Storm", "kioShiMa", "Snax", "Neo", "apEX", "byali" and "Pimp".
8: Razer Vespula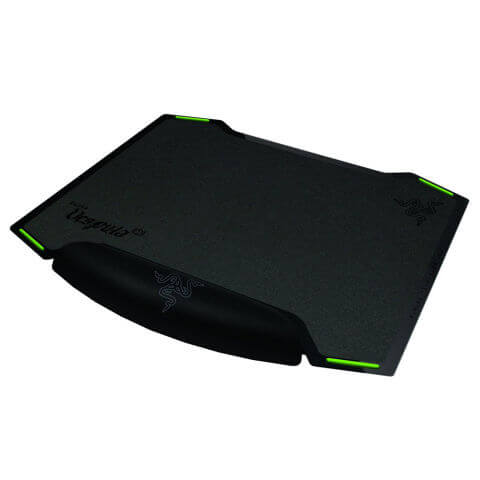 The Razer Vespula is a top quality gaming mouse pad featuring a soft and comfortable gel wrist to rest your arms. It's perfect for those long gaming sessions we all love so much, especially if you're more than a basic gamer. The pad has a reversible design which is always great. One side has a surface made for speed and one side focuses on precision. The pad measures 320 millimeters by 260. Yet another great Razer product on this list.
Best mouse pads #9: SteelSeries DeX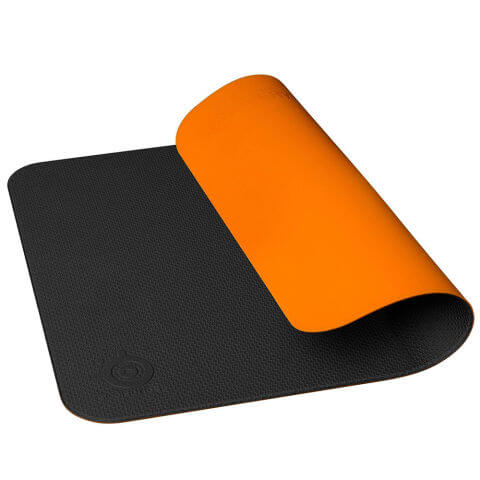 The SteelSeries DeX gamepad has a sturdy silicone base. The base has been heat-bonded with the cloth surface. This ensures that its edges won't wear down over time, which is a common problem with most mousepads. It measures at 320 millimeters by 270 millimeters. Its 3-D surface is washable and optimized for speed and accuracy. So if you're looking for a long-lasting, washable mousepad, this is the one for you.
10: Mad Catz G.L.I.D.E.3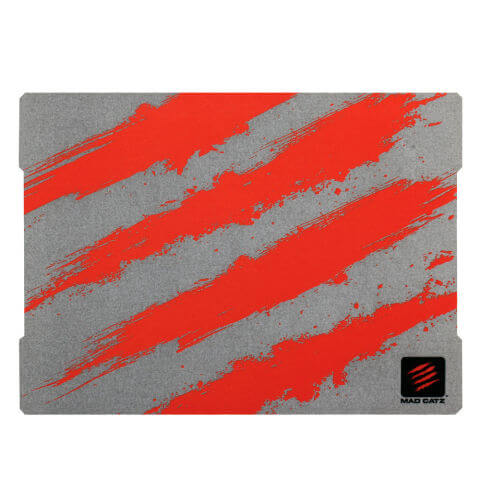 Mad Catz G.L.I.D.E.3 is an affordable gaming surface with a flashy design matching the rest of the brand's lineup of gaming peripherals. It's optimized for optical mouse sensors, with a foam surface covered by microfiber and a rubber bottom. There are also larger variants of the mouse pad available.
11: Razer Goliathus Speed Gaming Mouse Mat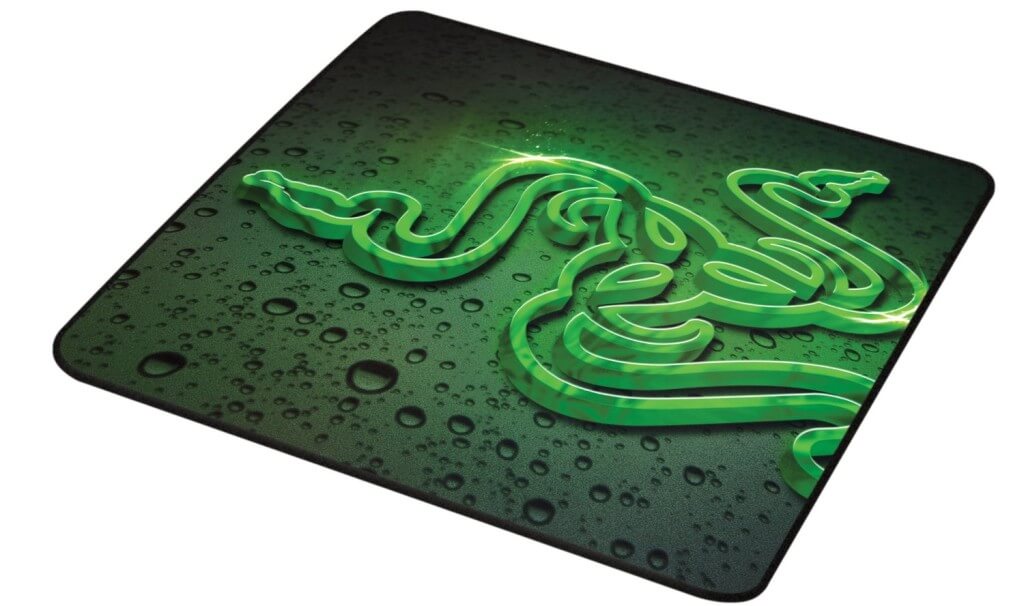 Razer Goliathus Speed is an another great mouse pad for CS:GO. It offers total tracking responsiveness for always reliable in-game control. If you don't think that a mouse pad would affect your CS:GO performance, this one will prove you wrong. Razer Goliathus Speed has a smooth surface, medium thickness and it looks awesome too. You can choose the small, medium, large or extended one for your gaming style. Some of pro CS:GO players using Razer Goliathus are "kennyS", "ScreaM", "nitr0", "adreN" and "FalleN".
Did you liked one of the best mouse pads we featured here? Share with your friends