So you're in the market for a 17 inch laptop are you? You come to the right place. But before we dwell into the list of the best 17 inch portable computers you should check out before buying one, please consider the reasons and true purpose you need a laptop of this size. If you're a gamer, consider which specifications best fit for your type of use. If you're a photographer you need to find the best laptop for photo editing. If it's for work, power and performance is key. What every your reason, just make sure you read and do your research before buying a model.
Why do you need a 17 inch laptop anyway?
Think about it, you get the same power of your desktop PC, but in a portable machine, it's like taking your home base PC anywhere you go, with the screen size and everything. It's true that there are a few 17 inch portable PC's out there, but it's not the same. Carrying a laptop is much easier and better. Like we mentioned in the previous paragraph, if your needs require a big screen with good resolution and the power of the desktop PC, a 17-inch laptop is a great choice for you to enjoy both worlds of portability and power.
So are you finally ready to read our list of great laptops for the lover of big screen.
Best 17 inch laptop 1: Alienware ANW17-2143SLV
If you want a laptop with a big screen and excellent graphics, this is the laptop for you. This 17 inch laptop has both the power and performance to answer your needs. 2.5 GHz i7 4710 Intel Core processor with 8GB DDR3L SD RAM. The hard drive is up to 1000 GB with NVIDIA GeForce GTX 970M as graphic card. The wide 17.3 inch monitor has a FHD Non touch display and it can run on Windows 8.1 and obviously you can upgrade it to Windows 10. This is a pretty solid choice for those looking to buy a good 17 inch laptop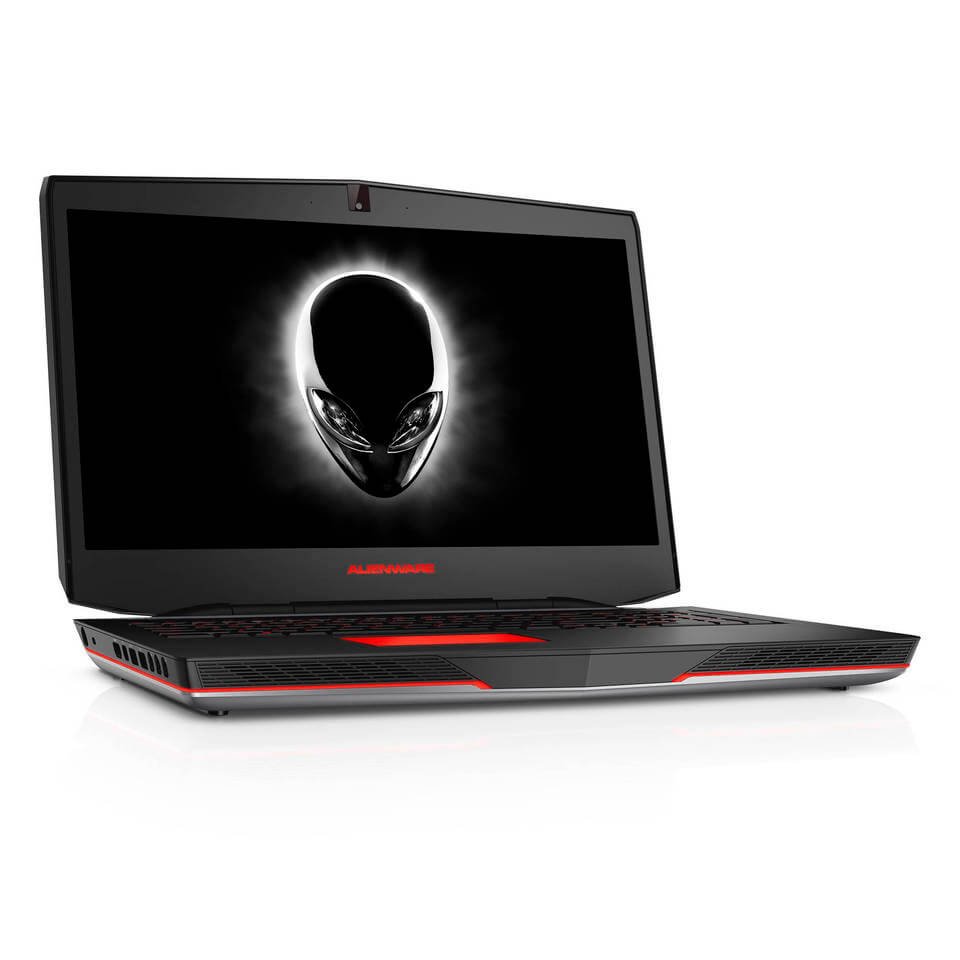 | | |
| --- | --- |
| Pros ( by actual user reviews found online ) | Cons ( by actual user reviews found online ) |
|  » You get good power for the price |  »  Screen has a slight flicker brightness |
|  » Super quite laptop, you wont hear the fans |  » The wireless drivers must be updated manually from Dell's website |
|  » Screen is beautiful and sharp and the keyboard is  comfortable |  » Unable to upgrade to windows 10 without issues |
2: ASUS ROG G751JY-WH71(WX)
ASUS never miss the mark with their laptops and target market right? It's like in every category they have a few models that sell pretty well. This 17 inch laptop is no different. With a 17.3 inch screen IPS FHD and also comes with G-SYNC and the graphic hardware to come with it. 4G GDDR5 graphic card of NVIDIA GeForce GTX 980M that naturally comes together with 2.6 GHz i7 4720HQ Intel Core you can also turbo to 3.6 GHz. This machine also has 16GB of RAM and 1 TB HDD storage inside a 128 GB solid state drive of PCIEG2. Runs on the latest Windows 10 operating system.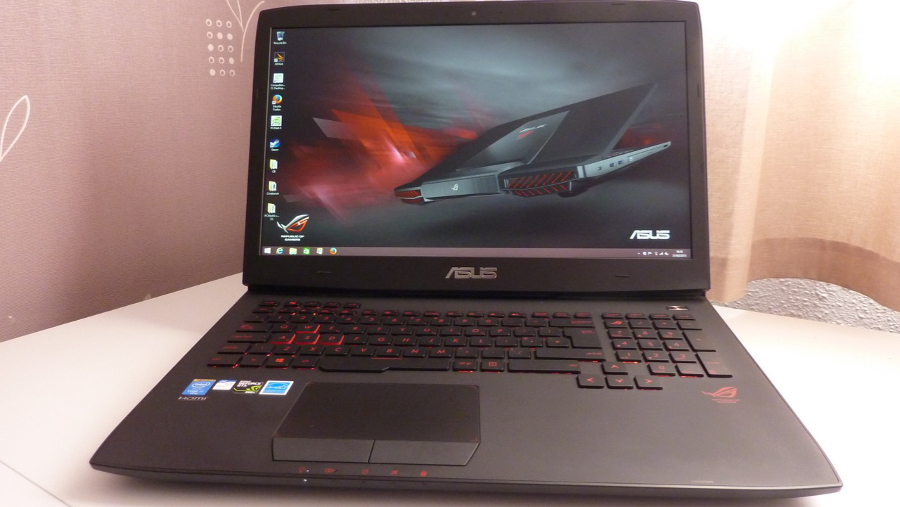 Gaming is basically for fun, so it is important to get great display from the gaming laptop you choose. Rest assured for this ASUS laptop here is the right choice for that. It is because this laptop has 17 inches of screen size. With that size, it is possible for this laptop to offer max screen resolution of 1920×1080 pixels. It is also great resolution for gaming.
| | |
| --- | --- |
| Pros | Cons |
| » Easy access to the memory and SSD to upgrade | » Disk drive eject button is annoying |
| » Fairly quiet, steal series | » Doesn't remember what was open when the lid is closed and opened again |
| » Comfortable keyboard/ hand placement | » Battery not lasting too long |
3: ASUS 17 inch Laptop ROG G751JY-VS71(WX)
If gaming is the main purpose of your laptop purchase, this might work great for you. The ASUS ROG G751JY-VS71(WX) 17 inch laptop has lots of great features that will help you play at your best, but maybe the most important feature of them all is this laptop killer display, don't take it for granted, a lot of great laptops fall short when it comes to their monitors, but this one, this one wins.
No one likes playing their favorite game on a small ass screen, you need at least 17.3 inch to play at your best and have fun with it right? True gamers know i'm right. This all around great laptop has a 17.3 inch display with a 1920×1080 pixels resolution so it will be just perfect for gaming. If you want to read more spec about this laptop go here: ASUS 17 inch ROG G751JY-VS71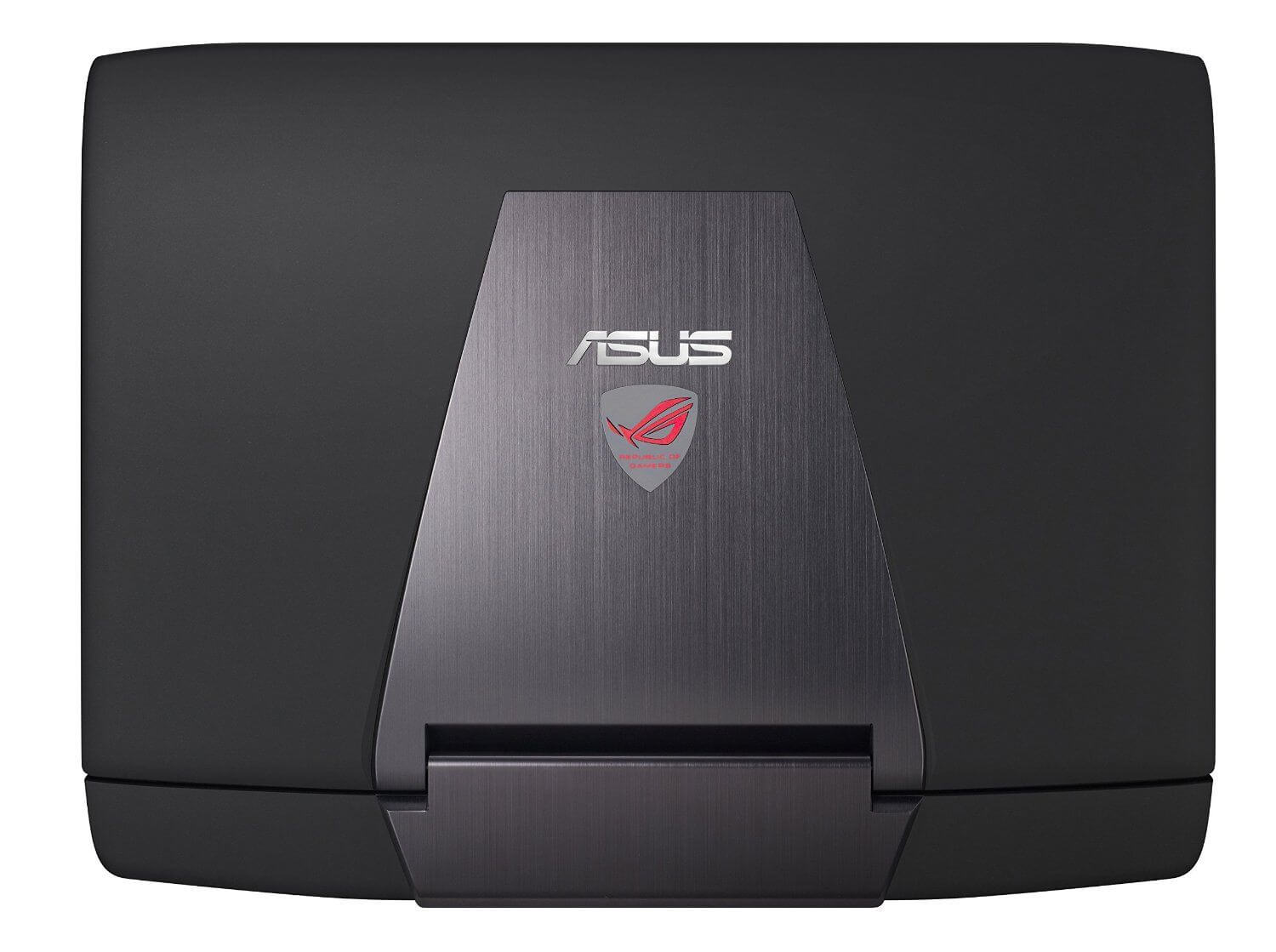 | | |
| --- | --- |
| Pros | Cons |
| » Very fast | » Very heavy |
| » Beautiful display, vibrant colors | » HDD is slow |
| »  The spec you get for the price range | » Backlit keyboard is not good |
4: Acer Aspire V17 Nitro Black Edition
The 17.3 inch laptop Acer Aspire V17 is one of the best 17.3 inch FHD laptops on the market today. It comes with 2.6GHz Intel Core i7-6700HQ processor and NVIDIA GeForce GTX 960M 4GB Graphic. Yup. that's pretty good we know. It also comes with 16GB RAM and 1TB HDD and all of this fun stuff runs on Windows 10 operating system. So is this the right laptop for you? I think so. No reason to keep reading 🙂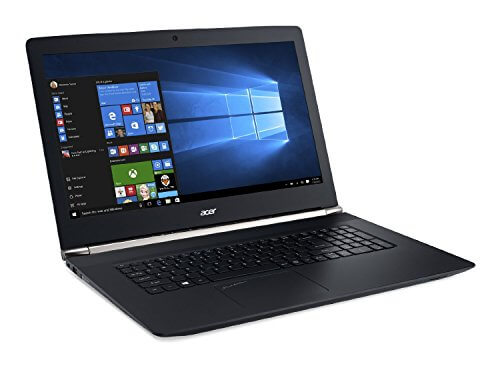 | | |
| --- | --- |
| Pros | Cons |
| » Relativity fast laptop | » The fan tends to break |
| » Well built and has a decent keyboard | » Poor battery life |
| » Competitively priced | » Difficulty to upgrade |
5: 
Toshiba Satellite 17.3-Inch Laptop
Toshiba is always in the game for quality powerful laptops for their target market, and this 17 inch laptop delivers on that note. It offers True Brite WLED Backlit Display with 1600×900 resolution on a 17.3 inch screen. The processor is the latest 5th generation of i5-5200U Intel Duel Core and 2.2 GHz speed which you can also turbo up to 2.7Ghz. The 5400 rom hard drive with 1TB memory and 1600 MHz DDR3L 8GB RAM will satisfy you i'n sure. Although this laptop comes with Windows 7 operating system 64bit, you can upgrade to the newer Windows 8.1 if you want. Even if this not latest OS, this is still a great choice for a big screen laptop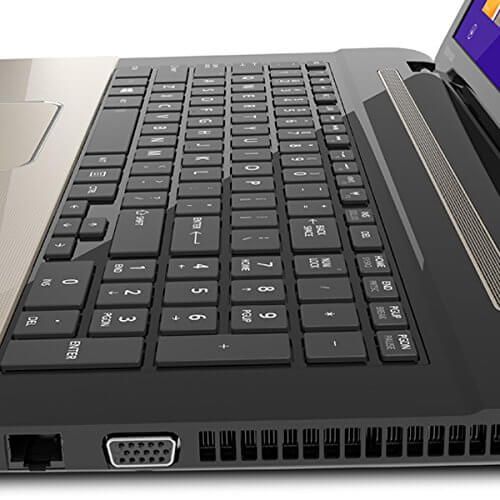 | | |
| --- | --- |
| Pros | Cons |
| » Abundance of ports | » Battery life could be better |
| » Include 3.0 USB | » DVD, not Blue Ray, display falls short of 1080p |
| » Great for gaming | » Keyboard isn't backlit |
6: 
MSI GT72 DOMINATOR G-1668
MSI is another player in the 17 inch laptops market that can compete, although less popular than other big brand names in this list, this laptop doesn't really fall short. With a resolution of 1920×1080 pixels and a 17.3 inch screen this laptop is a great choice. It runs on Windows 10 and has a 3.5 GHz Intel Core i7-5700HQ processor with 16 GB DDR3L SDRAM RAM and 1600 MHz memory speed. For the hard drive you get 1TB of SATA storage and a graphic card from NVIDIA GeForce GTX970M. For all gaming purposes, this is a great 17 inch laptop.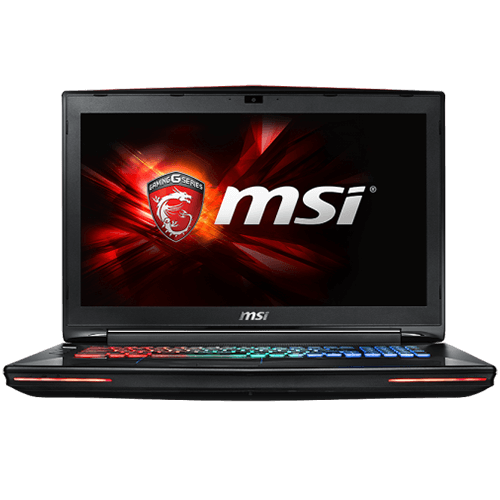 | | |
| --- | --- |
| Pros | Cons |
| » Fast and quiet and keyboard doesn't over heat | » The screen is saturated |
| » Good space with 5 SSD | » Nahimic sound enhancer crashes, uninstall it |
| » Nice feel to the SteelSeries keyboard |  » Oversized tilde key |
7: Lenovo Z70 80FG0037US 17.3 Inch Laptop
Any list of best laptops or in this case best 17 inch laptops will not be complete with at least one Lenovo laptop. So this time we write about the Lenovo Z70. With 1920×1080 screen resolution and a 2.4 GHz Core i7-5500U processor, this is a strong computer make no mistake about it. It also comes with 16 GB DDR3  or RAM and 1000 GB mechanical_hard_drive in the form of a Hard Drive. The graphic card is NVIDA GeForce 840M which is good enough and if you take all the details we wrote above, this laptop can be a great choice for anyone looking to buy a 17 inch laptop.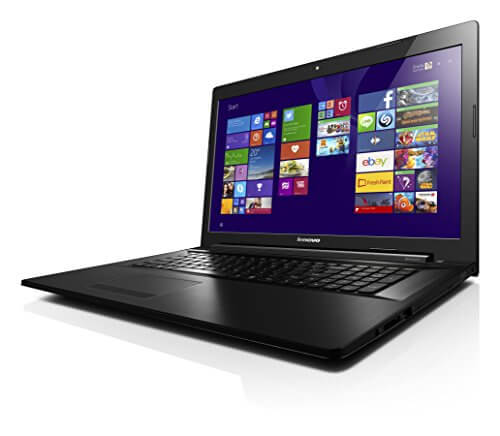 | | |
| --- | --- |
| Pros | Cons |
| » Screen looks great, runs games excellent | » Keyboard can be annoying, some commonly used keys are small. |
| » Decent battery life | » The numbers pad feels small |
| » No glare on screen unlike other screens in this niche | » Lots of softwares and demos that are not necessary |
8: MSI GE72 Apache Pro-003 17 
Gaming Laptop
This is another choice from the MSI brand we mentioned before. This model comes with a 17.3″ screen and offers 16GB of RAM with i7-6700HQ Intel Core as a processor, Add to that a 1TB Hard Drive with 7200 RPM speed and you got yourself a pretty good laptop.It runs on Windows 10 as the operating system and the graphic card is a NVIDIA GTX9600M GeForce 2GB. This is a great laptop for gamers looking for a budget machine with a big screen and good performance. Please check this one out before deciding on the laptop you want to buy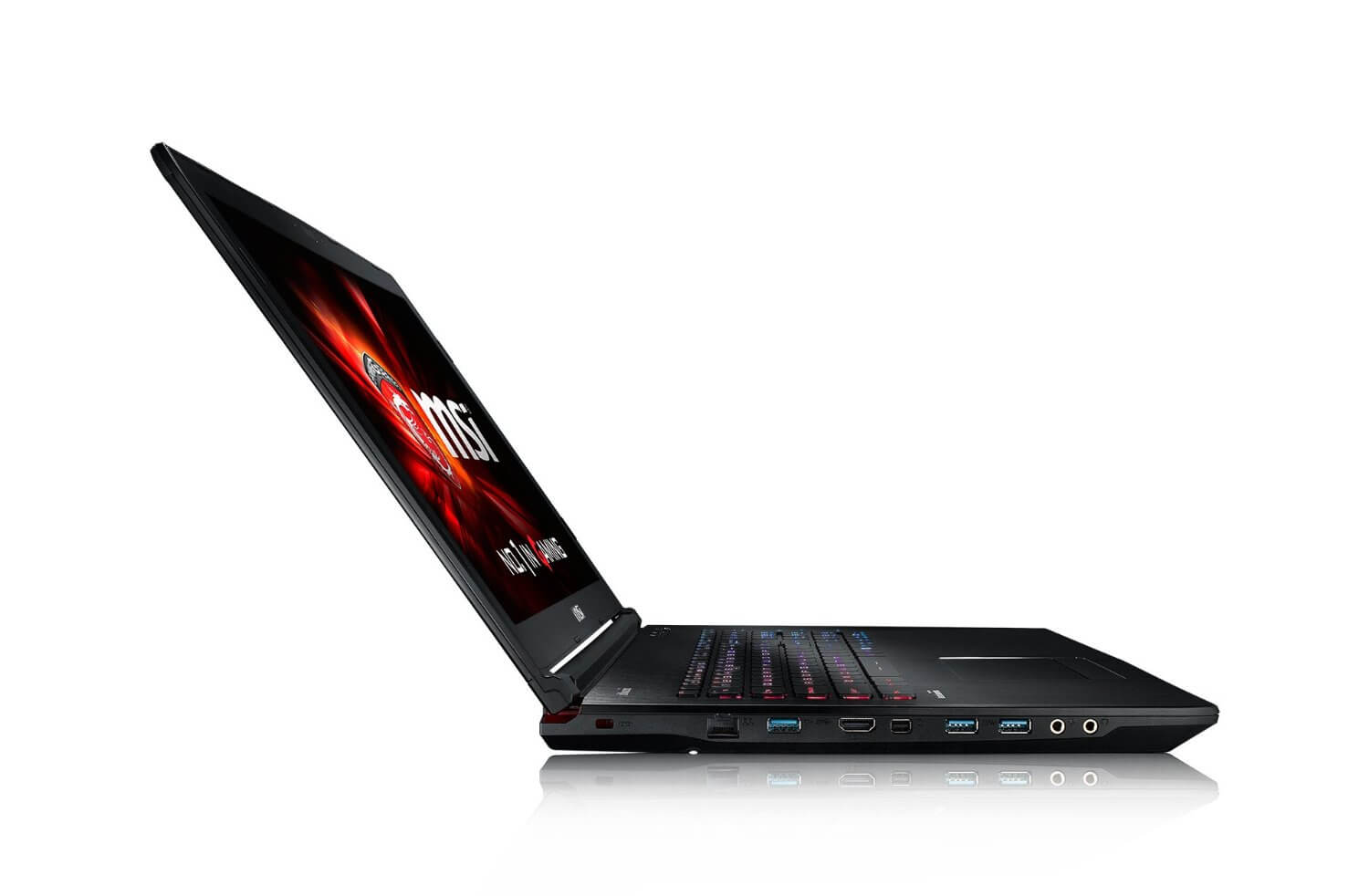 | | |
| --- | --- |
| Pros | Cons |
| » Plenty of RAM | » Poor battery life |
| » Graphics are awesome! | » No Blue ray option |
| » Cooling system works great | » Needs SSD |
9: 
Dell Inspiron i5759-8835SLV 17.3 Inch FHD Touchscreen Laptop
In the tight market of laptops, you know Dell will always be a strong brand fighting for the costumers, and this practically model is pretty impressive. This 17 inch laptop comes with 2.5GHz i7-6500U Intel Core with SDRAM Memory of 16GB DDR3L. You also get 2TB HDD hard drive which is more than most. The display is FHD and features a touchscreen. Graphic card is AMD Radeon R5 M335 4GB DDR3 and a resolution of 1920×1080 FHD. Missing anything? Check it out below and read more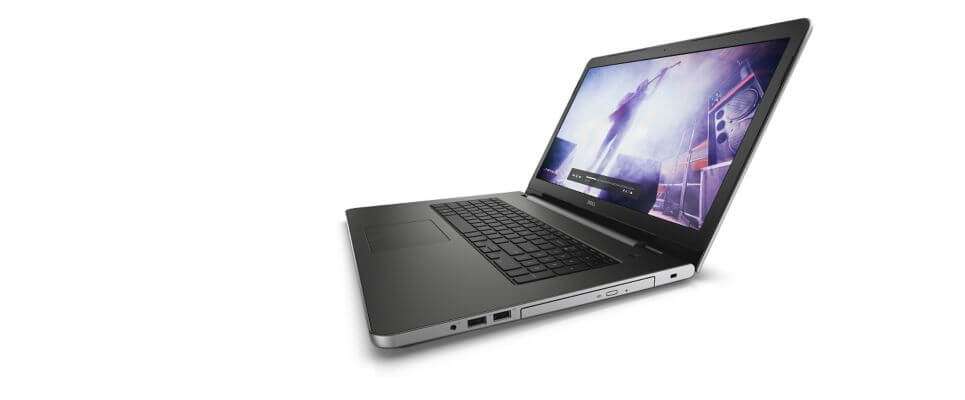 | | |
| --- | --- |
| Pros | Cons |
| » Good touchpad | » Slow |
| » Nice size, sturdy | » Only 1 USB 3 port |
| » Everything | |
10: 
Hp Envy 17 17t Quad Edition Laptop: 17.3″ Full HD Touchscreen
For those of you who don't know this, Notebooks do come in various sizes, so depending on your needs, you could get a notebook with a small screen or one with big screen. For gamers and people who need to work with their laptop, a big screen is a big plus, so this HP ENVY 17t Touch Laptop Notebook could work great for you.
This is a 17.3 inch laptop with full HD Backlit WLED IPS display that will knock your socks off. The quality of image on this one is pretty impressive and if you chose this machine you probably won't be disappointed. The resolution comes at 1920×1080 which is well enough for a laptop especially for laptops with the touch screen feature like this one has. What more could you ask from your laptop? Not much man. Check this out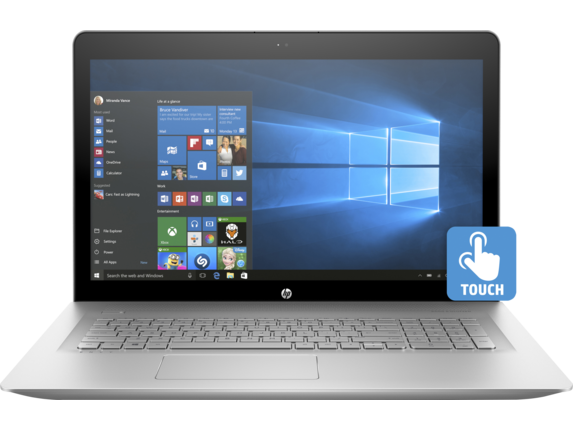 | | |
| --- | --- |
| Pros | Cons |
| » Great screen size | » It runs hot |
| » Great graphic card and RAM | » Never gave me consistent performance |
| » elegant design | » Too many softwares you don't need |