My boyfriend and I are huge Star Wars fans, so you can bet if we ever get married all of these Star Wars Lamps will be on our registry. Yeah, it's not practical and they probably cost a lot, but who cares? It's my wedding and I get what I want.
The product description says "This modern lamp is a fantastically unique item that makes for the perfect gift" so it's a totally appropriate wedding gift, right?
Each Star Wars lamp comes with seven different color modes, perfect for any room and any occasion. I'm partial to the Death Star, myself and blue is my favorite color.
After the release of Star Wars: Episode 7, every geek on the planet should get right on this swag train.
Take a look at these perfectly taken pictures of these bad-ass lamps. Let us know what you think in the comments section.
The cool Star Wars Lamps come in various shapes and colors, all from the famous movies
This is a cool Millennium Falcon lamp, Shut Up And Take My Money!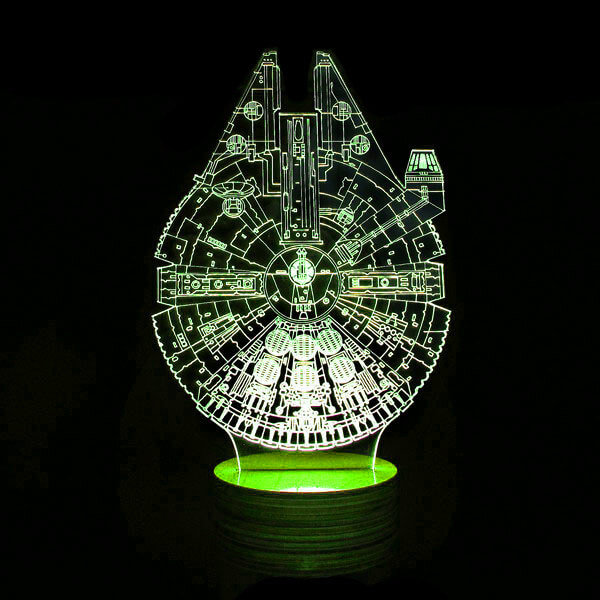 A cool red death star – just one more of the cool Star Wars Lamps you can get in this product line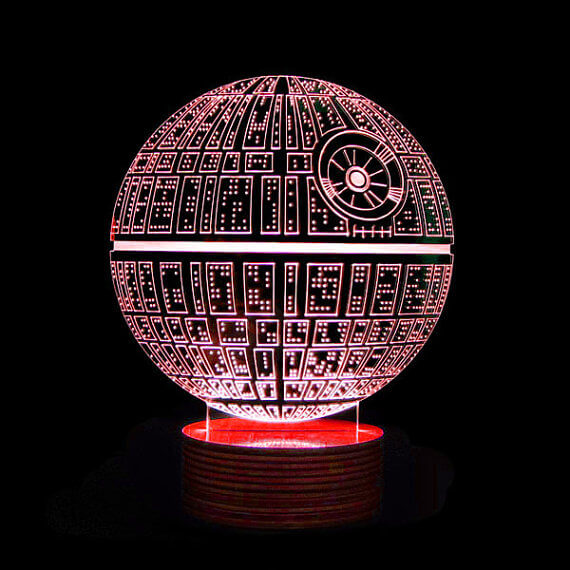 Darth Vader, Red Death Star, BB-8, AT-AT and the millennium falcon – how awesome is that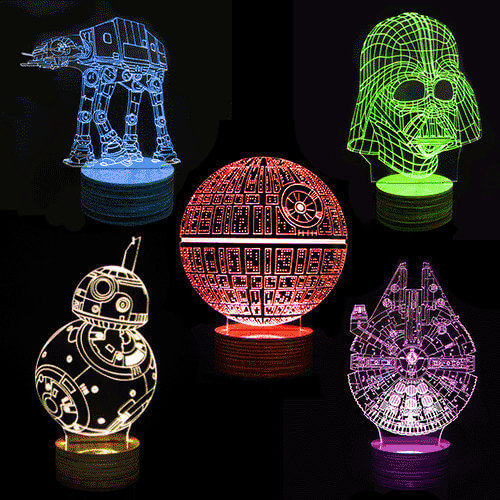 Here's a more doted version of the death star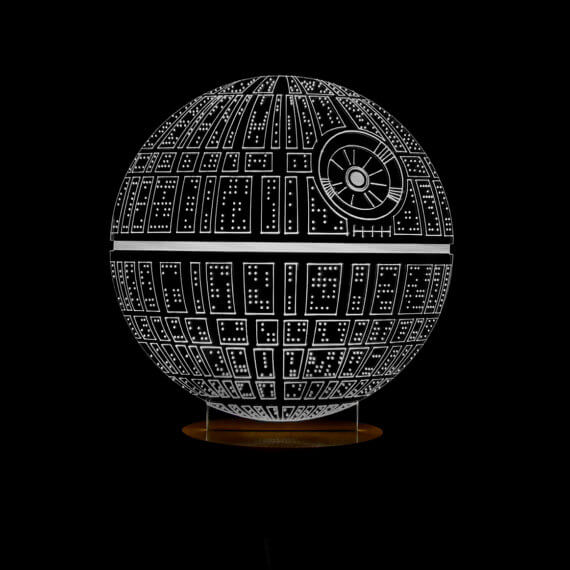 Same death star lamp with the red dots version
All the colors you can choose with your BB-8 lamp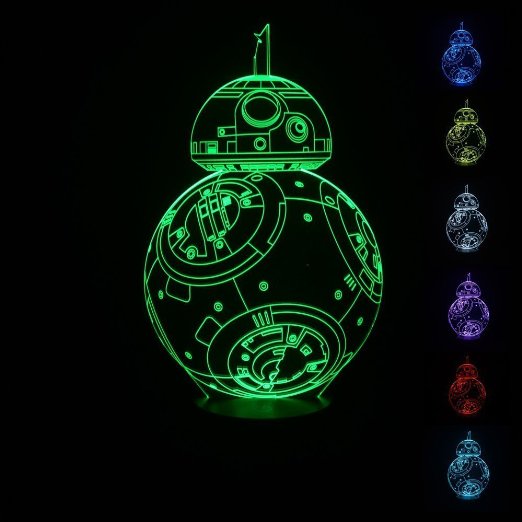 The blue lamp looks amazing!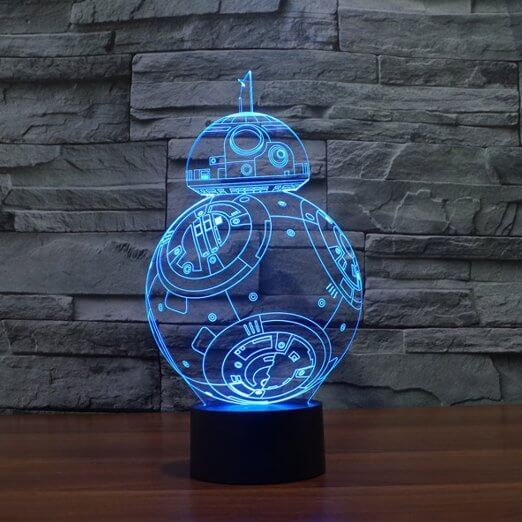 You can get all these cool lamps on Amazon
Please share these cool Star Wars Lamps with your friends to let them get it. Geek out