Photo editing is the most popular skill when it comes to working with a computer i think, maybe even more popular than coding, but to be a successful designer or photographer, you first must have the best tools that will help you create amazing images or designs.
This list of the best laptop for photo editing and photographers will try and help you figure out which laptop is the right fit for your needs. Sure you can work on a PC, but a laptop gives you the flexibility to take your work anywhere, either the couch or even a coffee shop outside to get some inspiration. Doesn't matter if you look for a 17 inch laptop or something smaller, Browse the list below to find your best laptop for photo editing.
Why do you need a photo editing laptop anyway?
If you want to make a living from photo editing or even if it's just a hobby of yours. Not every laptop is up for the task of editing photos, you need a strong laptop with strong gear inside to be able to run many photo editing apps so you can work in style and not worry about your laptop crashing all the time.
Don't get us wrong, even if you are just a pro gamer looking for a strong laptop to be able to run heavy games, this list will help you because the specifications needed for gaming is similar to photo editing work.
Key things to know when searching for a laptop for photographers
The screen size is very important, you have 13.3 inch, 15 inch and even 19 inch, so chose the laptop with the right screen size for you, if you love looking at big screens than don't take a laptop with 13.3 inch screen because it will look small.
Another thing to consider is the resolution, even the small screens can have high resolution ( some with retina display which is great ) so make sure you check if the laptop you buy has high resolution that will help display the images on screen very sharp and clean.
The graphic card you get is also very important, because when you take your photos and want to open a photo editing app and start working on it, you need a strong graphic card processor to handle that load, some images are very big or have a really high resolution that will totally crash a laptop not meant for editing photos, so keep this in mind when you shop around.
Don't forget about storage too, high resolution images take a lot of space on your hard disk, so make sure you have lots of free space and try to shop for a laptop that comes with 1TB of space.
Maybe the most important part is your processor, an important note is that if you want power than know that a budget laptop just won't do, we reviewed the best laptops under 500 dollars if you still want to check them out.
But you know these Intel Core processors with all the letters and code names you never really get, this is the heart of the laptop and without a strong and fast processor your laptop will get stuck and won't work like you want, If you're the person to open many apps at the same time, you need a lot of RAM, don't settle for anything less than 8GB of RAM, your photographs and apps won't hold on anything less.
Now you're ready to browse the list of the best laptop for photo editing and photographers and compare all the different data and prices to make the right decision, we even included the amount of stars people rate each laptop on Amazon, when you're ready to chose your favorite, just click the link and be directed directly to the product page.
1. The best laptop for photo editing and photographers is the Apple MacBook Pro MJLQ2LL/A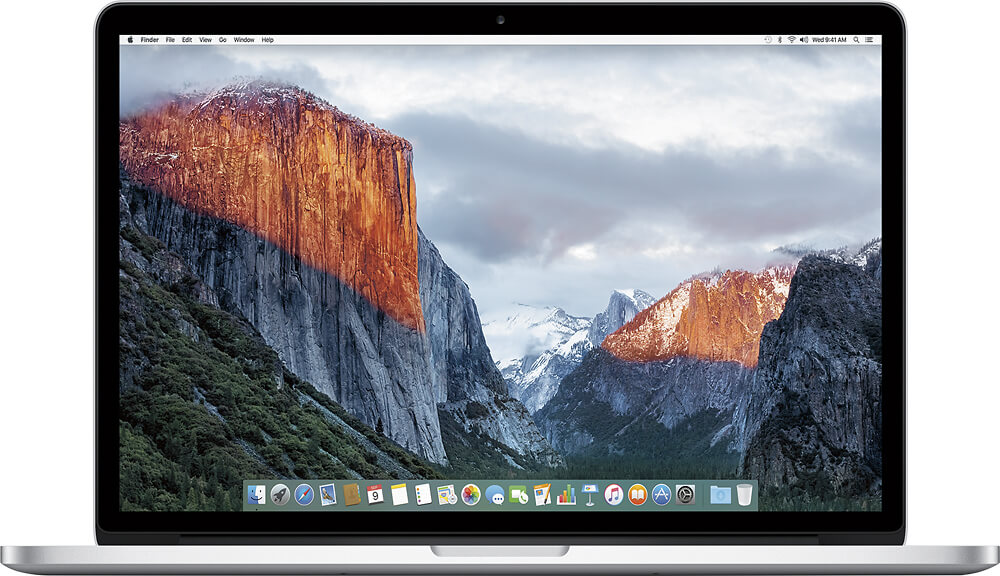 This is probably the ideal laptop for photographers, the Apple MacBook Pro MJLQ2LL/A comes with a 15.4 inch screen, which is big enough even if you don't have the retina display, but you do! It's powered by Intel Core i7 Quad Core which we all know can give amazing performance.
Like any other Apple laptops, this one can run many apps and it is considered by many photographers and designers alike to be the best choice for editing photos.  It is fast with a 2.2 GHz processor, it has 16GB of 1600MHz memory and the standard edition comes with 256GB Hard disk space.
To finish things off, this Mac is equipped with Intel Iris pro Graphics which is why the display is so smooth and perfect for photo manipulation. If you want this bad boy ( and you should ) it comes with a high price tag of over $1,500. But it is well worth the price IMO.
2. Lenovo Z70 Laptop Core i7 and 16GB RAM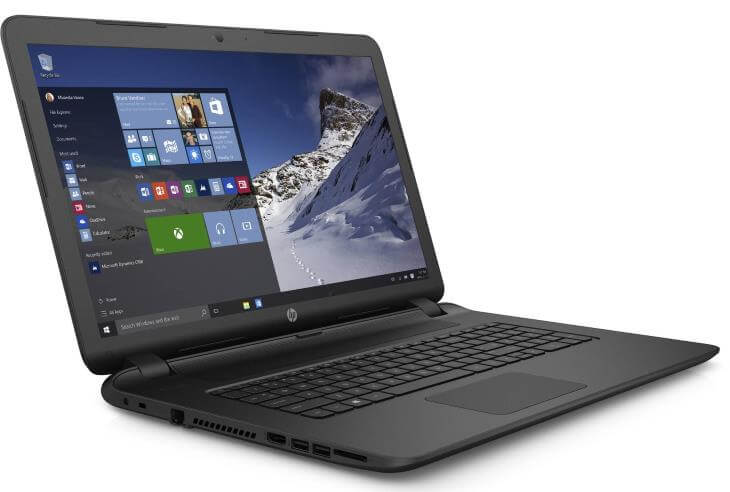 For those who love or need the big screen, this photo editing monster comes with a 17.3 inch screen and a very good resolution. It is supported by a NVIDIA GeForce GT840M for the graphic processor unit, the main function of it is to make the life of the processor easier and turn the visual graphics like photos and videos to look much much smoother and sharper, and it works guys.
This is why this model Z70 Lenovo laptop is very well received by photographers.
Let's get a bit technical now: Intel Core 17-5500U brings this laptop performance to the top. 2.2 GHz processor speed makes it run faster and better than most. 16GB of DDR3L SDRAM gives you the freedom to install and use as many apps as you like. 1TB of storage space 5400 RPM that is what you get and also 8GB of Solid-State Drive, to run this laptop you have Windows 10, and all that's left to say is try to enjoy the ride
3. Apple MacBook pro MD101LL/A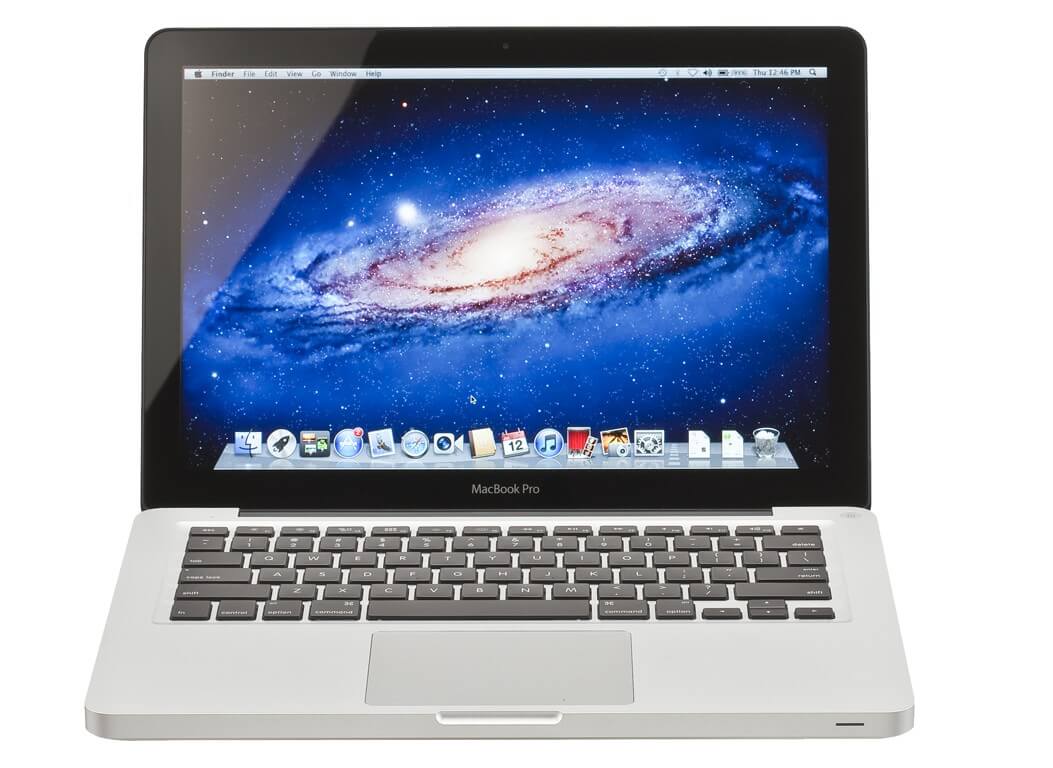 Obviously every Apple laptop is good, but this model can be one of the best portable computers when it comes to photo editing. It is priced less than $1,000 which is already a plus, it has an Intel Core i5 Dual Core processor, it also offers 2.5GHz for processor speed that will support as many apps as you try to run on this bad boy.
Even though you " only " have 4GB of RAM DDR3 RAM it is more than enough for your purpose of editing image files. 500GB of storage is the default here which will be satisfying for sure.
This laptop has a very sharp resolution of 1280X800 pixels giving you a comfortable screen to edit detailed photos, the screen is supported by the Intel HD Graphic 4000 which makes the images on screen look very smooth.
LED backlit display is the preferred choice on picture editing laptops and you get this here as well. With a screen size of 13.3 its more than enough for the price tag. Are you sold?
4. Dell FHD Inspiron i7559-2512BLK is an awesome Laptop for Photo Editing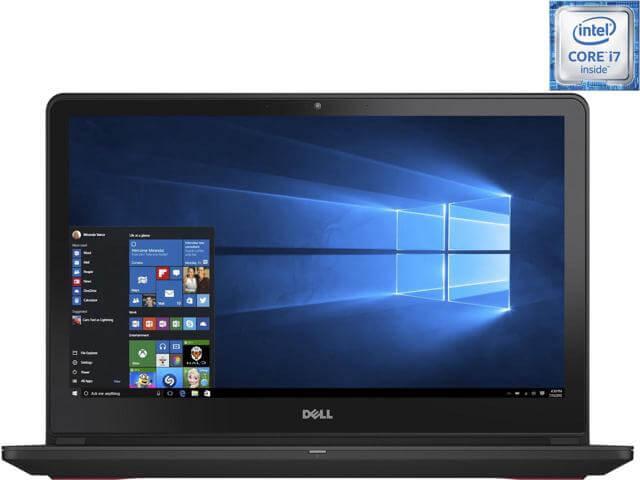 This next option is the Dell Inspiron 17559-2512BLK laptop. it has a high power processor which is Intel Quad Core 17-6700HQ, this gives you the piece of mind of running many applications at once without it failing.
The operating system is supported by a 2.6GHz processor speed, Editing a lot of photos at the same time? This laptop can take it with its NVIDIA GeForce GTX 860M 4GB GDDR5 as a graphic processor unit.
Don't worry about storage space, it comes with a 1TB HDD and 8GB of SSD hybrid storage. The screen is 15.6 inches of FHD, it is Truelife LED-lit and offers 1920X1080 pixels. Runs on Windows 10 ( surprising ).
A few things to note about this laptop is the fact that it comes with a cool design, a black matter color combined with red cases, with these cool colors, how can we not include it on our list of best laptops for video and photo editing.
5. Acer Aspire Windows 10 Laptop for E5-574G-52QU
Also a great choice for photo editors, it can hold many photo and video editing apps as it powered by a 6th Gen of Intel Core i5-6200U. The processor runs fast enough with its 2.3GHz speed and if you're the type of person who likes to open many apps at the same time ( like me ) than this laptop will answer your need with its NVIDIA GeForce 940M and 4GB of VRAM, this laptop is great for gamers and photo editors alike.
With 1TB 5400RPM of SATA hard disk, you can download anything you want and not think about it too much. It is being operated by Windows 10, this cool laptop is a good choice for anyone looking to edit some photos or play some games, the battery life of this laptop is up to 6 hours of normal use.
6. HP for photographers 2 in 1 Laptop Pavilion 13-s128nr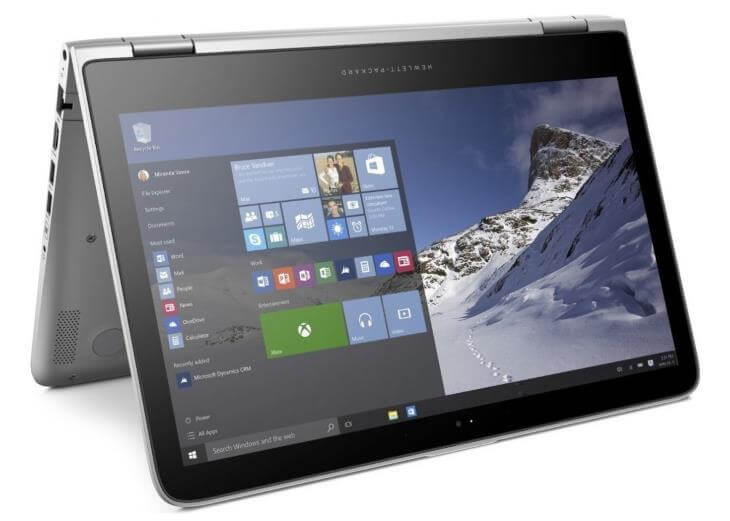 A great laptop for those looking to edit some photos or play some games, it comes with a 13.3 inch screen, the cool part about this laptop is that it's a convertible device that be either a tablet or a laptop, so the screen size is perfect for either choice.
It has a powerful processor of 6th Gen Intel Core i5-6200U so you know it has great performance. It's fast with 2.3GHz that can be boosted to 2.8GHz if you want and you can also enjoy the LED-lit touch screen with a 1920×1080 pixel resolution.
For your photo editing and gaming needs, the Pavilon 13-s128nr comes with a standard RAM of 8GB SDRAM, so you already know you can run a lot of apps and games on it with no worry, but check it out, it also has 128GB of Solid-State Drive with 5400RPM HDD so you can store as much files as you want, photos,videos, you name it.
The laptop is run by Windows 10 with full HD. Games love this laptop so if you're looking for a gaming pad, this just might be the one for you.
7. The best laptop ASUS has for photo editing is the ASUS ROG GL552VW-DH71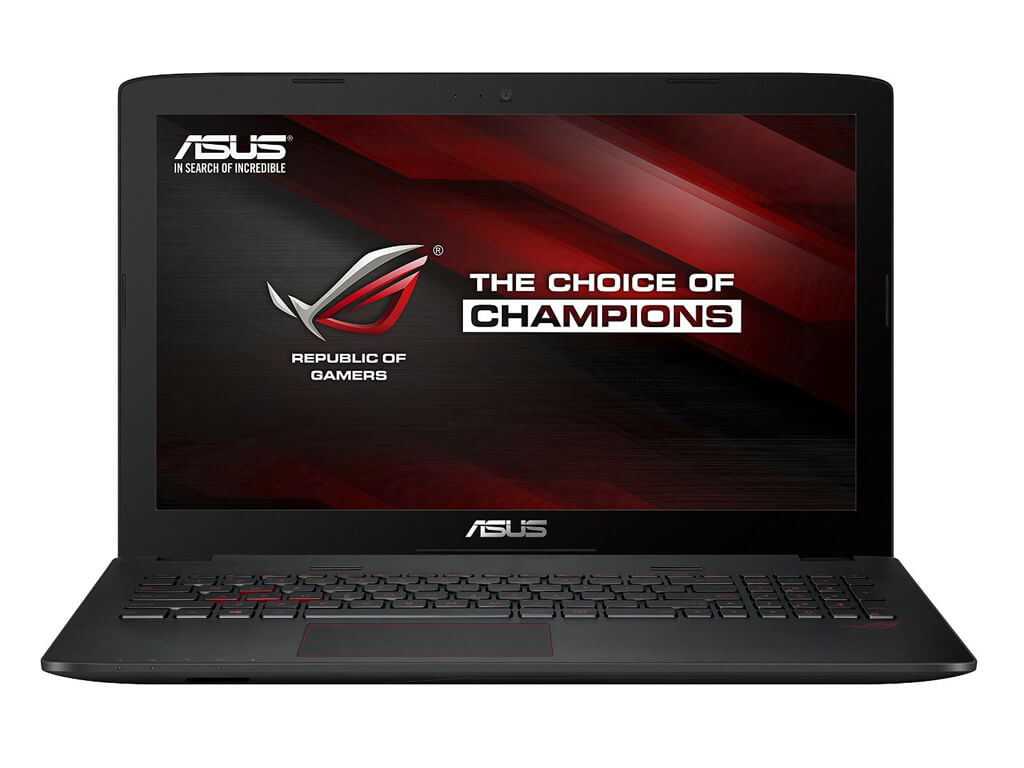 The ASUS ROG GL552VW-DH71 is the best ASUS has for photo editing, it has a processor of 6th Gen Intel Core i7-6700HQ which will give you great performance, the speed is 2.6GHz so you can easily run many apps together, coming with 16GB of RAM means you can install as many apps as you like man, just go nuts and install as many apps as you want on your 1TB 7200RPM hard disk.
Similar to other options on this list of the best laptop for photo editing, this also comes with a 15.6 inch screen and a 1920×1080 pixel resolution and a graphic unit of NVIDIA GeForce GTX 960M. This laptop is very durable with one hundred solder points, it has a responsive keyboard so it is also amazing for playing heavy PC games and not just editing graphics. If you pick this laptop, you won't be sorry.
8. ASUS Laptop K501UX with NVIDIA GTX 950M is the second choice for that company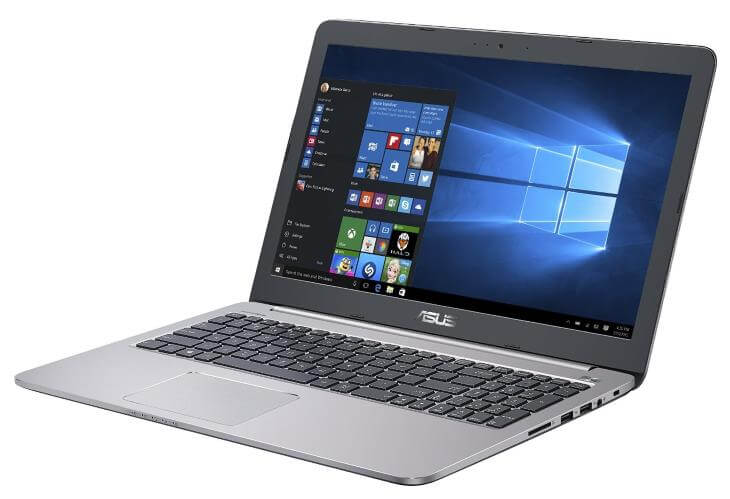 The next laptop for photo editors is from ASUS, this machine comes with a one year guaranteed international warranty and one year of accidental damage protection. It runs with 6th generation of Intel Core i7-6500U.
So don't worry about performance, it will run fast because it is also supported by 2.5GHz speed that can even be boosted to 3.1GHz, windows 10 is the operating system of choice here and it has a 1920X1080 pixel screen. The actual screen size is 15.6 inches which is pretty big considering.
There's a reason this laptop is on this list, not everyone goes in, you have to be really good at what you do, and this laptop is one of the best laptops for photo editing. It has NVIDIA GeForce GTX 950 graphic processor unit and it comes with 8GB of RAM and 256GB of SDD storage.
This little laptop has a lot of cool features, for example Bluetooth 4.0 1x HDMI, 2X USB and many more! It even has a cool backlit keyboard which is very comfortable to use, for all these reasons and more, this laptop is great for photo editing
9. Toshiba Satellite C55-C5241 is a budget choice for photo editing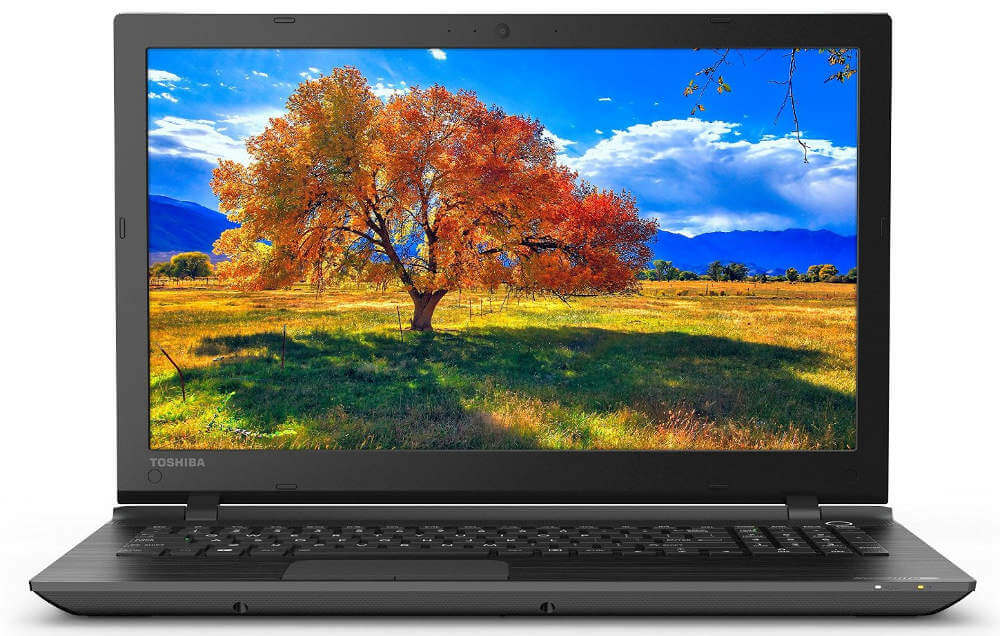 OK this next one is from one of the top electronics companies in the world, Toshiba. It comes with a 15.6 inch screen size and the performance of this best photo editing laptop comes from its powerful processor. It uses an advanced Intel Core i5-5200U processor, which is also supported by Mobile Intel 5500 Graphics that makes the performance much better.
To make sure it runs smoothly after you install lots of photo editing apps it has 8GB of DD3RL SDRAM, with this type of RAM you can install as many apps as you like.
You also get a huge hard drive with 1TB of space on this cool laptop, it offers 5400 RPM with Serial ATA which is great, but you even get DVD-SuperMulti that will allow you to play DVD's on it. The screen is LED-lit 1366X768 pixels and it runs on Windows 10 that is considered rather new operating system still today. This laptop comes in black brushed textured resin just to give it that nice design.
10. MSI GE72 Apache Pro-003 Laptop is great for editing photos or videos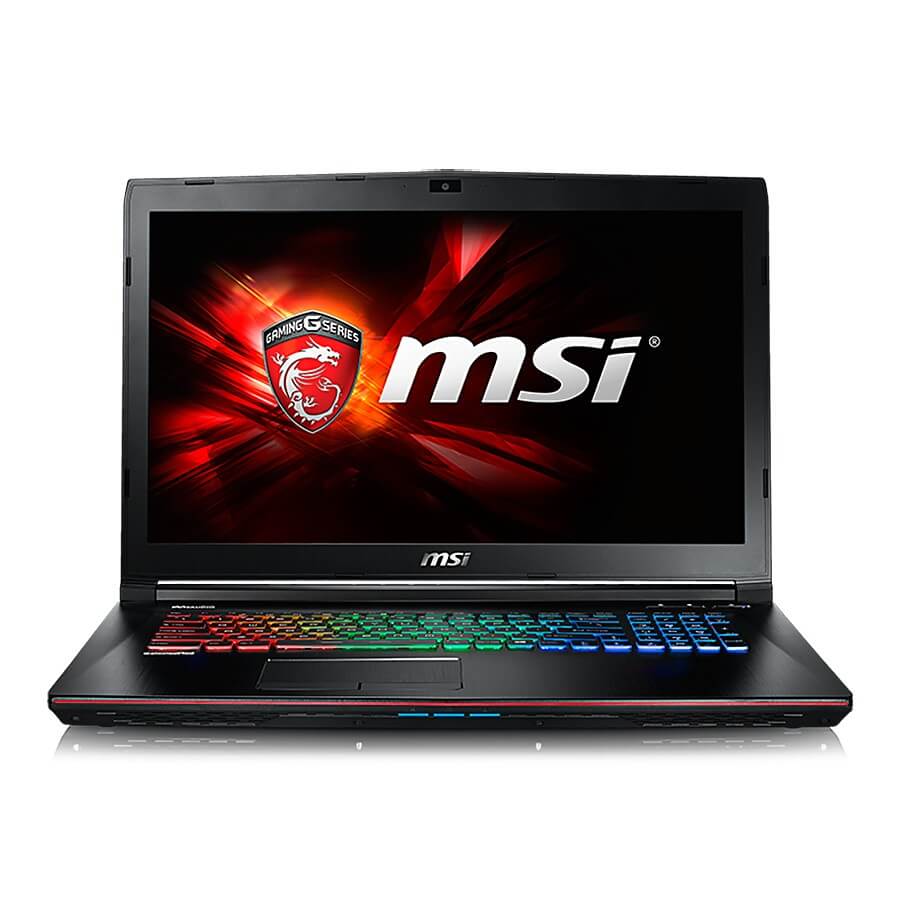 This laptop comes with a 94% sRGB and 62% AdobeRGB. it's great for photo editing and powerful with Intel Core 17-6700HQ quad core processor. Add to it a 2GB NVIDIA GeForce GTX 960M GDDR5 graphics and 15.6 inch FHD display ( 1920 X1080 ). While it's low on our list of best laptop for photographers, it's still a better choice than a lot.
11. Dell XPS 13 9350 Photo Editing Laptop   
The Dell XPS comes with an infinity display of 13.3 inch QHD+ it's an impressive 3200 X 1800 and backlit WLED display and 96.4% sRGB ( 63% AdobeRGB ). IF photo editing is your desire this is a great choice, 2.3GHz 6th generation Intel Core 17-655oU processor with Intel Iris Graphics 540 Skylake GT3e.
Wow so much info can you keep up? It also has 8GB RAM and 256GB drive. It is light weight only 2.8lbs and runs on Windows 10 with a 15 hours battery life, this makes this Dell laptop ideal for photographers.
12. The Microsoft Surface Pro 4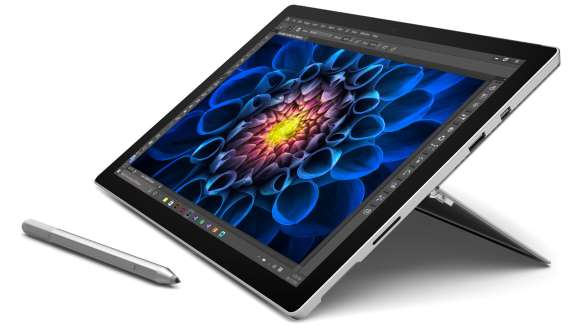 this model from Microsoft is a great choice, while coming in at #12 on the best laptop for photo editing list, don't think it's not worth the money. You want to have the flexibility of carrying your laptop for photography with you at all times right? Well this device is small enough but powerful enough to get the job done. It also comes with a very reasonable keyboard and it's recommended to pair this model with a Bluetooth mouse for optimal use.
Some technical info: the laptop comes in at 1.7 pounds with is very reasonable for the size. the 12.3 inch screen is sharp enough to work on images you take and has high resolution. For those looking for a more powerful device, you actually can boost your processor to i5 or even i7.
This model comes with an impressive 1TB of internal SSD which should be more than enough while you travel and don't want to carry an external storage device with you. This model is definitely worth checking out.