an external USB sound card helps you upgrade your current sound card of your laptop or PC with an easy to use and affordable options. Usually the gadget will connect to your device via USB and will be easy to install as plug and play. Sometimes though you will need to download and install a driver or software to set up the new sound card, but either way the process is usually pretty simple. For those of us using a Mac, it's even easier, all you need to do is plug your sound card via the USB port and then select it as an audio source from the sound settings.
So what is the best USB sound card to get? Browse the list below to find the one that works for you:
1: Creative Sound Blaster Omni is first on the best USB sound card list
Creative Sound Blaster, you will hear this name a lot on this post and in general when shopping for a USB sound card. Why? Because they are considered one of the best brands in the market for external sound cards and this model, the Sound Blaster Omni could be the most popular one they have. The microphone of this item is superior in it's sound quality for voice calls, 5.1 channel surround sound support and many controls. The amplifier of this thing can power up even the hardcore headphones you have for your gaming series and it packs a whopping up to 600Ohms. This is a no brainer.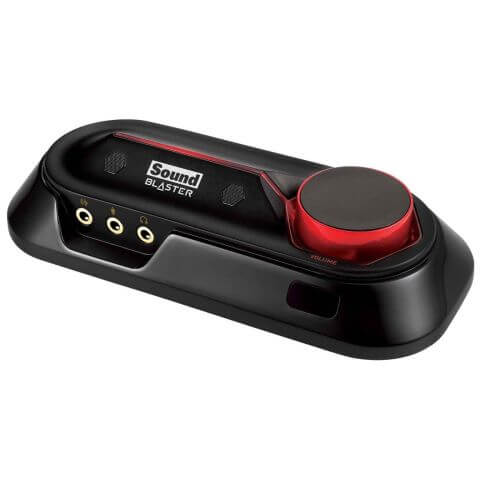 2: StarTech.com ICUSBAUDIO2D
The StarTech.com ICUSBAUDIO2D has a pretty weird name we know, but it's pretty affordable with a good sound quality and home theater audio support via its S/PDIF output. The build-in DAC will produce high quality audio that this device can create, a few other features include a volume knob and you can also control the bass and treble with a dedicated switch. Pretty solid choice if you ask me.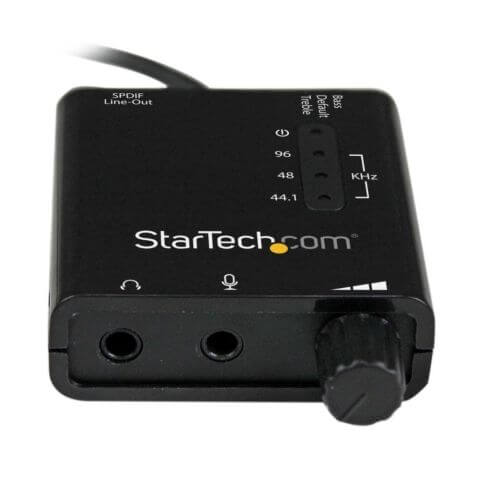 3: TeckNet External Sound Adapter
The TeckNet External Sound Adapter usb sound card is an easy plug and play device with a low price tag. It has 3.5 millimeter audio jacks, you use one for your headphones and the other for your microphone. This device is a simple and affordable solution in case your internal sound card is busted. Don't expect stunning audio though, you know how external sound cards are.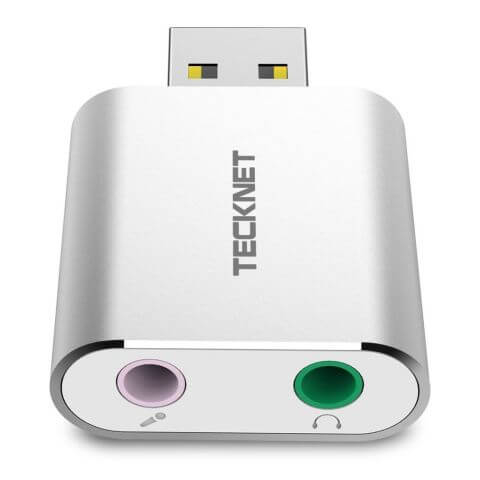 4: Creative Sound Blaster E5
Another great usb sound card from Creative Sound Blaster, the E5 model is a very rich featured device with a powerful amp that will deliver your headphones with up to an amazing 600 Ohms of impedance. If you want to know more tech details then know that this device has an excellent DAC with Cirrus Logic CS4398 chip. Lastly this baby has many connectivity options to help you out.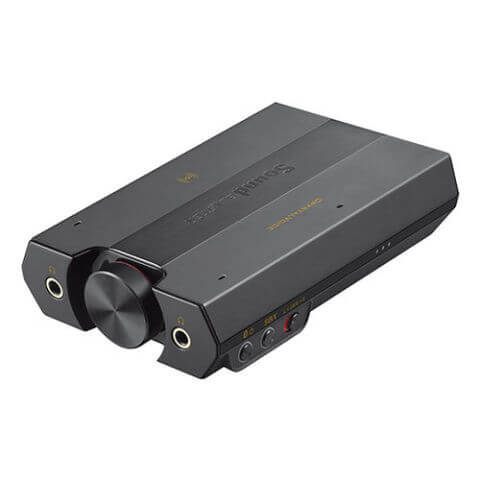 5: Creative Sound Blaster X7
The Creative Sound Blaster X7 is maybe the best usb sound card on this list, but it's probably for those with an unlimited budget. It has the most rich features from all the rest and high resolution digital to analog convertor. A studio grade headphone amplifier and many connectivity options will make any user happy with this device. Bluetooth4.1 and NFC high quality audio streaming and many others. Good things cost more, and this is a great example of this rule.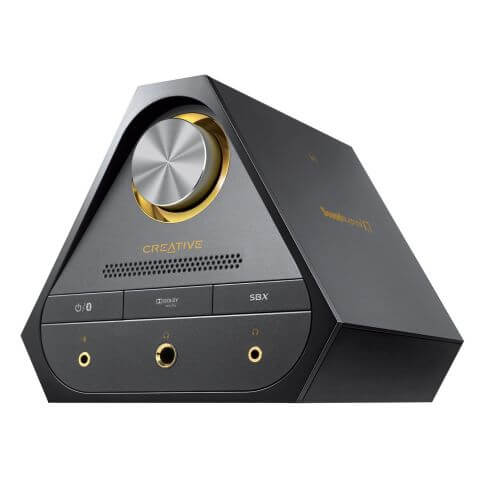 6: VAlinks External Sound Card
On the more low end of the budget, this VAlinks External Sound Card has many connectivity options that go along with 5.1 channel audio support. It also has digital and analog audio playback and it records too. Pretty cool for a ~$20 sound card right? This device is worth a look.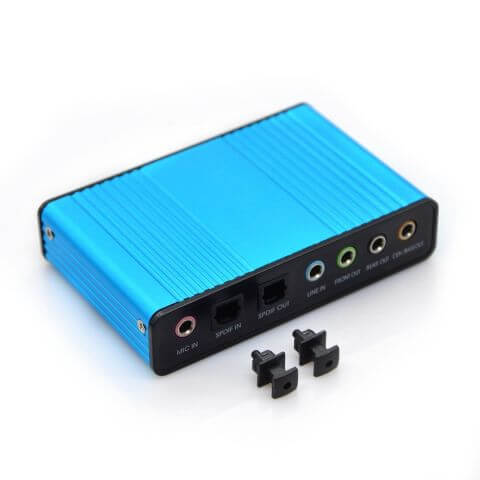 7: SIIG Full HD USB Audio Box
So like many other USB sound cards on this list and in general, this SIIG Full HD USB Audio Box also supports 7.1 channel surround sound and a HD audio output. It does have a lot of connectivity features which is great when you buy these devices. Another cool thing about this item is that it has an independent audio processor and a cute little volume knob for easy control. This device doesn't only look good. It's pretty good.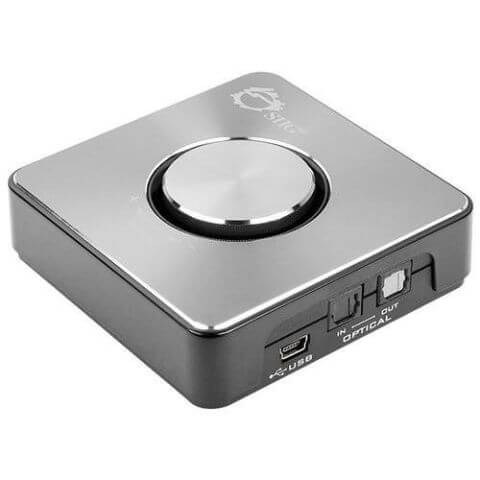 8: Vantec External Sound Card
This Vantec External USB Sound Card has 7.1 channel audio adapter and you just plug it into your USB port and it works. It will also work with older USB versions. The device itself has two separate microphones to give you stereo recordings. There are a few LED lights on the top of the device that could be a little bit annoying but it's easy to tape over them and fix this issue. The installation of this sound card is very simple and easy. One guy wrote about this that won't be fooled by the low price. This device is pretty good. Worth checking out.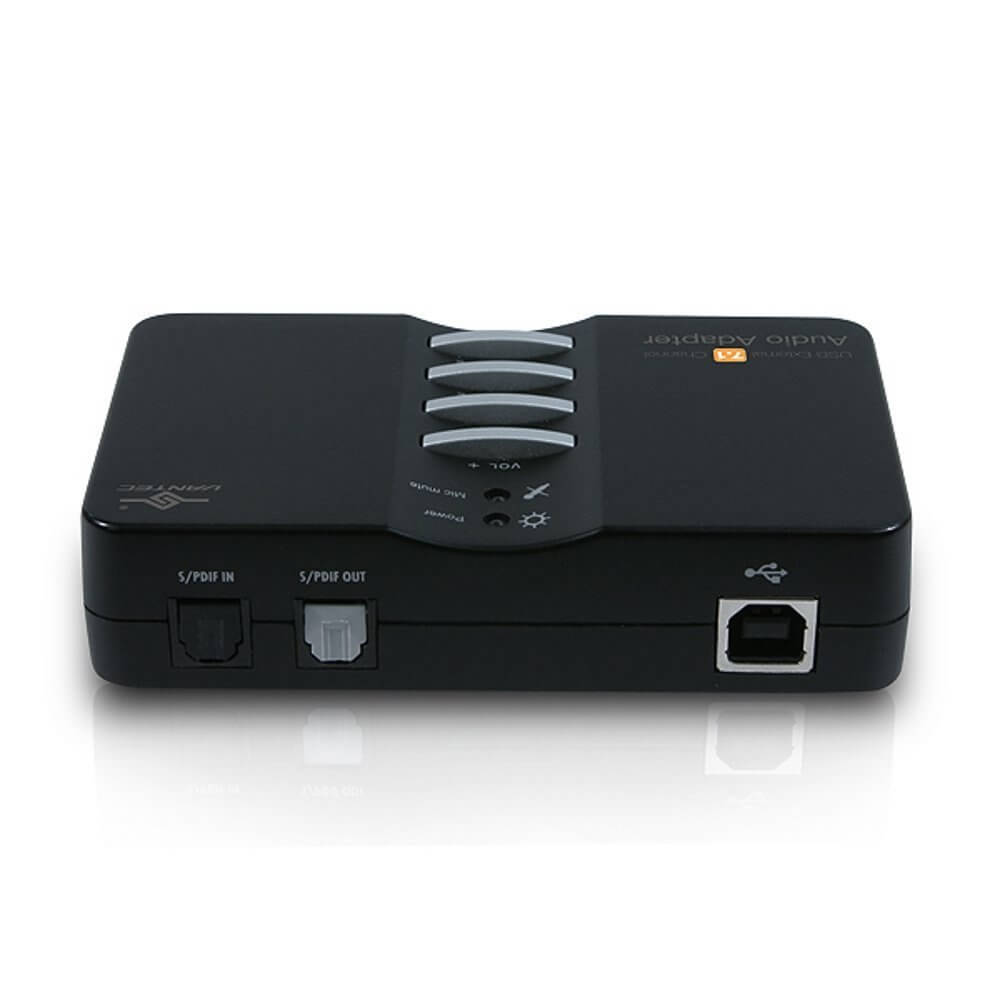 9: ASUS Xonar U3
If you're on a tight budget, this could be a great choice for you. The ASUS Xonar U3 is a tiny compact usb sound card that is the size of a USB flash drive. It comes with a great top of the line headphone amplifier, surround sound support that is powered by Dolby ( so you know it's good quality ) and the ability to add some very cool 3D audio effects to your choice of video games. For those of us on a tight budget, this is great.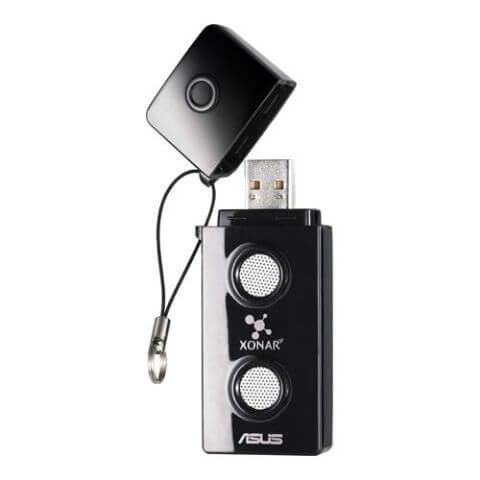 10: Creative Sound Blaster Play! 2
This Creative Sound Blaster Play! 2 is another good option for those looking for the best USB sound card. It has a no nonsense design and a really simple setup. The device delivers crystal clear recordings and it's over all sound signature with expanded spaciousness is excellent. The Creative Sound will work with all headphone types and it also has a dedicated audio mode. To top things off it also comes with an extensive software suite for your PC or Mac. Did we mention this is a good choice? Well it is.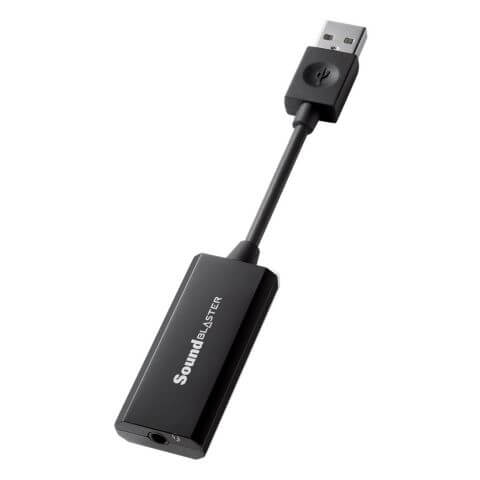 Bonus 11: ASUS Xonar U7
The ASUS Xonar U7 is a great option for its price range. It is capable of delivering 7.1 channel surround sound and High definition audio support is also included in the device. This USB sound card also has an amplifier that will power most gaming headsets or headphones in general. The awesome design of the device and its cool features turn the Xonar U7 into a great option for you.