Are you in the market for some of the best ear warmers? Look no further
Winter is coming, or in fact is already here, either way it's cold, and you need to protect your body, so this list of the most excellent ear warmers will help you. If you're looking for more items we also did a nice post about the
best thermal underwear for men
a while back.
This list will help you decide which of these earmuffs is the best one for you. Some are better for style, some are better for comfort and some just do the work without apologizing. Once you find the one you want, just click the button to see the latest price and we hope you stay warm this winter.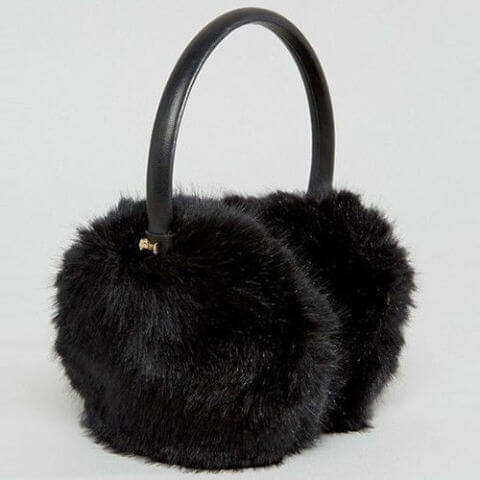 1: Ted Baker Alvie Faux Fur Earmuffs is the first item on our best ear warmers list
Does your wardrobe consist of at least 50% Ted Baker? Well, add these classic black earmuffs to that collection of yours. These earmuffs look adorable with luxurious faux fur, a leather band, and tiny bows on the sides. These earmuffs just scream classic and timeless.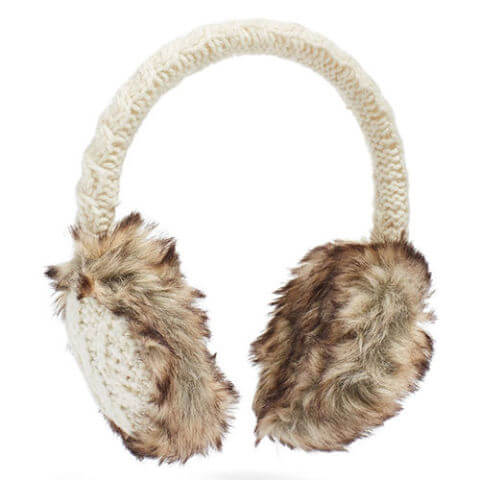 2: Nirvanna Designs Cable Knit Earmuffs
Got a cute cable knit sweater that needs a new best friend? These ear warmers have a wool/acrylic blend wrapped around the band. And to make them even more comfy they have luxurious faux-fur ear pads. These fabulous earmuffs come in gray, black, and pink and just maybe the best ear warmers on this list.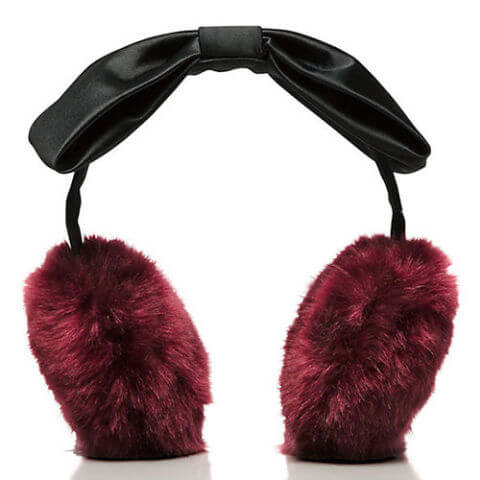 4: Kate Spade New York Earmuffs With Satin Bow
Kate Spade is the mastermind behind this awesome earmuff/headband combo. They'll keep your ears warm like regular earmuffs. But with a satin bow on top, you can stay warm without sacrificing fashion. This cranberry red is gorgeous, but you also get your pick of some black and white colors.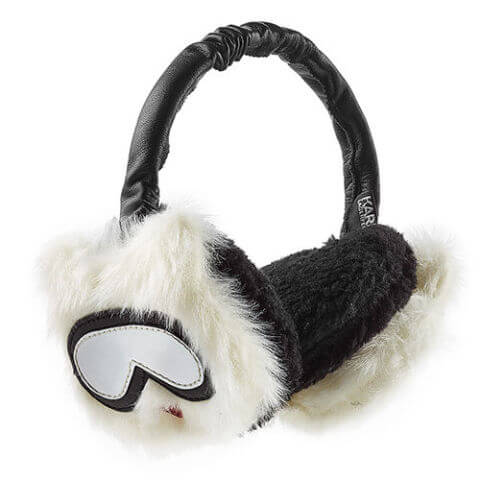 5: Karl Lagerfeld Leather Earmuffs
Karl Lagerfeld has warmth and fun in mind with his "Winter Holiday" collection. There's leather wrapped around the headband. And there are two cute ski-goggle faces on them. That's an obvious cheeky reference to the collection. If you want cute, warm and fun, you'll get it with these earmuffs.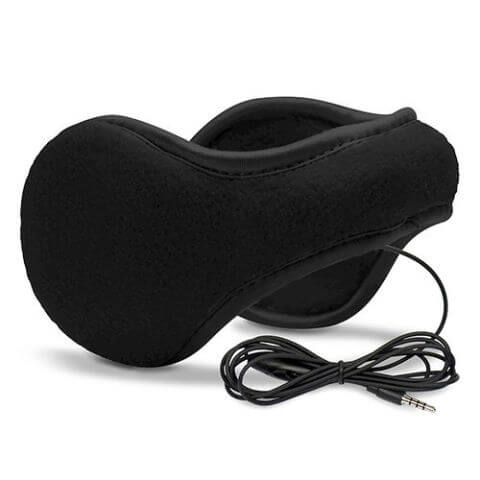 6: Degrees by 180s Discovery Headphone Ear Warmers
Going for a morning run in December? Just put on these earmuffs and you can stay warm and listen to your favorite workout tracks. The fleece wrapped headband goes around the back of the head rather than the top. This is great for people who like their earmuffs to be a bit more discreet.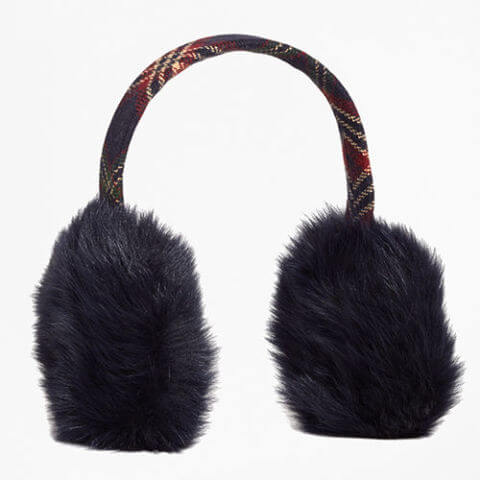 7: Brooks Brothers Wool and Shearling Tartan Earmuffs
These preppy Brooks Brothers earmuffs will go great with a preppy scarf. They combine classic plaid with warm and inviting shearling for a timeless winter look.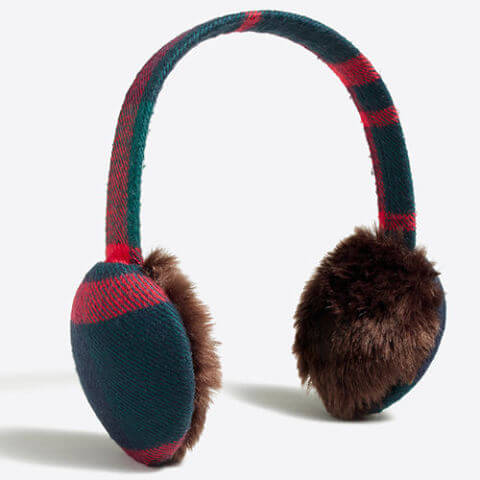 8: J. Crew Factory Plaid Earmuffs
If you're a Scottish Highlander at heart, these Tartan earmuffs are for you. Bonny red and green plaid will bring a splash of color to your gray winter days. And your ears will thank you for the warm, faux fur.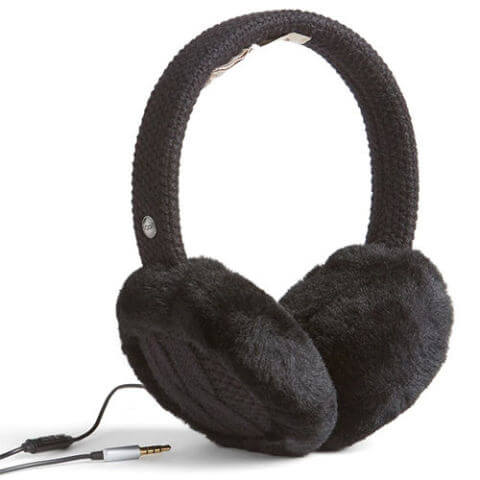 9: Ugg Genuine Shearling Headphone Earmuffs
Here's another example of the warm and musical combination. These Ugg earmuffs combine toasty warmth and listening pleasure. When searching for the top ear warmers these also have shearling that will keep you warm on a wintery trudge through the snow. Add your own soundtrack to the winter wonderland around you or use them for hands-free phone calls.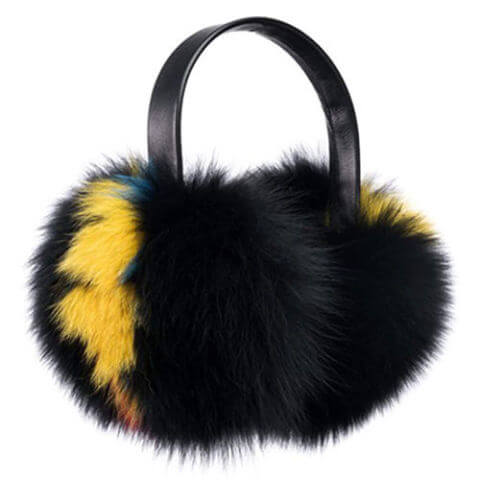 10: Eugenia Kim Janine Leather & Fur Earmuffs
Looking for a the best earmuffs that just swallows your entire head? Eugenia Kim's got you covered. This set of ear muffs has an electric zap of color and will encompass your ears in endless warmth. You'll never want to take them off.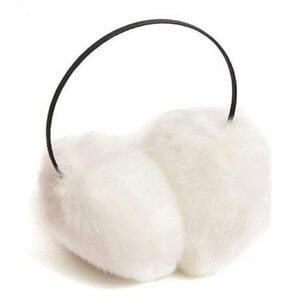 Bonus #11: WenMei Winter Fashion Earmuff Headband
The last on this list of the best ear warmers is the WenMei and it has the right idea with these earmuffs. They keep it cozy while also keeping it trendy and downright cute. It's like wearing a headband with two warm, faux fur kittens curled up on your ears. And another major plus, the headband keeps hair static at bay.
Did you find the top ear warmers you were looking for? You're welcome