What are Thermal Underwear for men anyway?
When looking for the best thermal underwear you first need to understand what it is. Sometimes called Long Johns or Long Underwear is a two piece style underwear with long legs that is usually worn under the clothes in cold weather. Thermal pants are usually made from cotton and cotton polyester mix and in recent years there are a lot of companies that introduce tech related fabrics that can protect you from bad odors and push sweat out on a technical level. Bottom line, they keep you warm.
Key things to know before choosing the best thermal underwear for men item
You gotta think of the fabric obviously, do you want cotton or cotton based underwear? Or do you want merino wool? Maybe something else completely, either way, different fabrics have different effects on your thermal underwear so choose wisely.
Another thing to note is that you probably want to go Tag-Free, this means you have nothing in the pants that will itch your legs or bug you while you wear the long johns. Some models are even seamless so you don't even feel the seams.
Last thing you should maybe consider getting one that has odor repealing tech and sweat pushing abilities, you don't want sweat getting stuck down there belive me. Below we featured some good thermal underwear for men brands for you to choose from. Good luck.
You can use this table chart of the best thermal underwear for men to quickly navigate to the product description of just go straight to the shop to check the latest price:
Best Thermal Underwear quick chart:
1: 
Icebreaker Men's Oasis Long Sleeve Turtleneck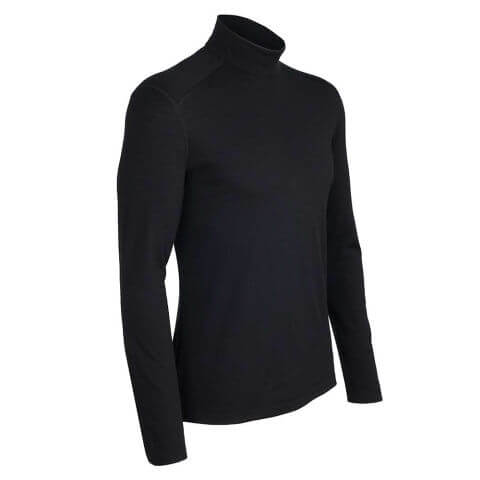 This model merino wool top by Icebreaker can naturally regulate your temperature to keep you warm or cool, depending on weather conditions. The Thermal shirt also absorbs and releases moisture to stop the clamminess effect. Another feature is that it's naturally antibacterial and the turtle neck will keep your neck warm and cosy.
2: 
Duofold Men's Mid-Weight Wicking Thermal Pant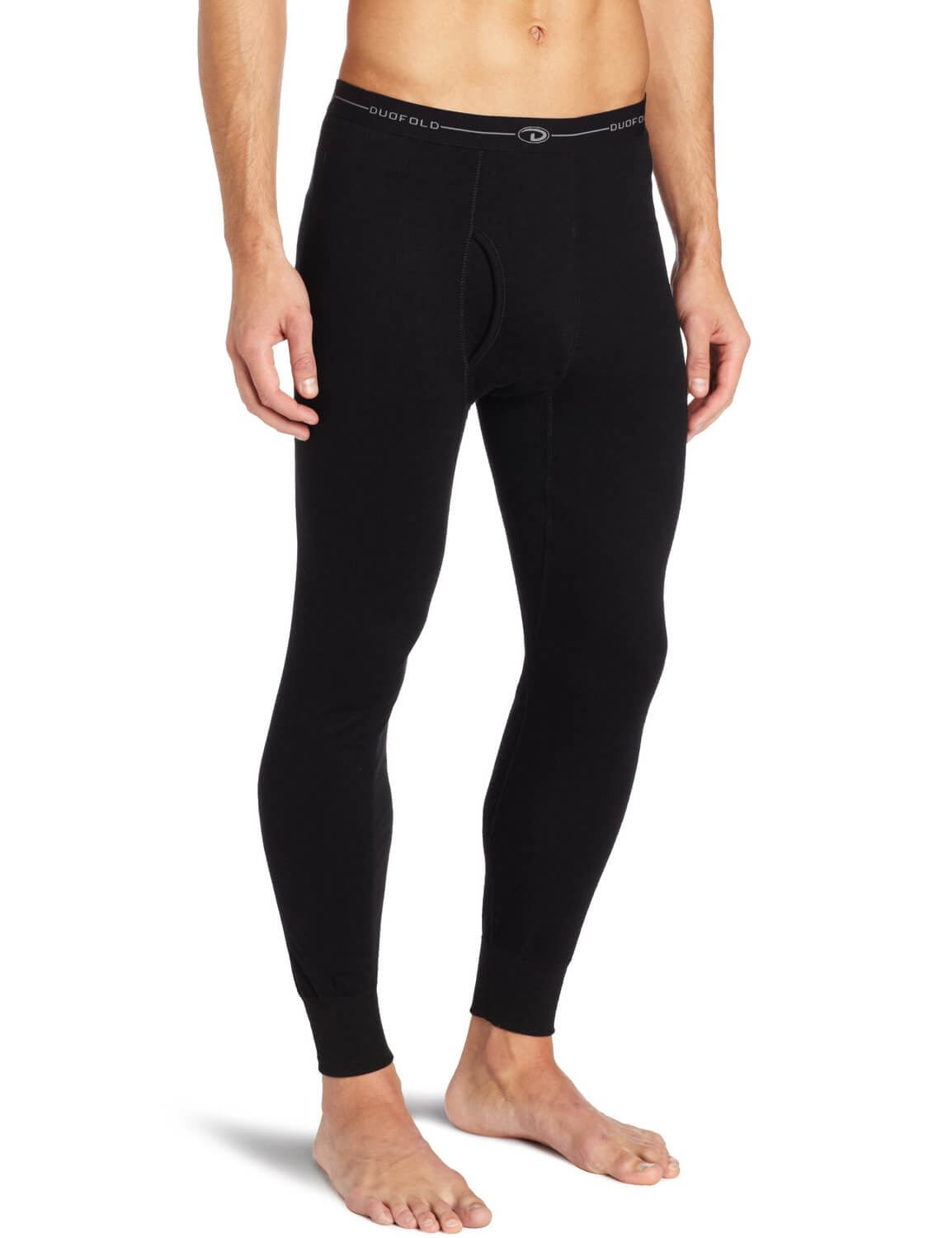 OK this is a classic 2-ply cotton rich thermal underwear which are perfect for those low activity days to give you a nice warmth in your pants. It has two layers that are soft knit and texture rich so air gets trapped in between the two thermal layers, the result is a chill blocking barrier that keeps you warm. The waist line is tag-free which is always good and is also wicks moisture to add comfort. These thermal pants are ankle length with a chill blocking rib-knit cuffs and non chafe flat locked seams if you know what that means, the fit is close to body and has a front fly. Surly one of the best thermal underwear brands on this list
3: 
Neleus Men's Compression Thermal Base Layer Stripe Long John Legging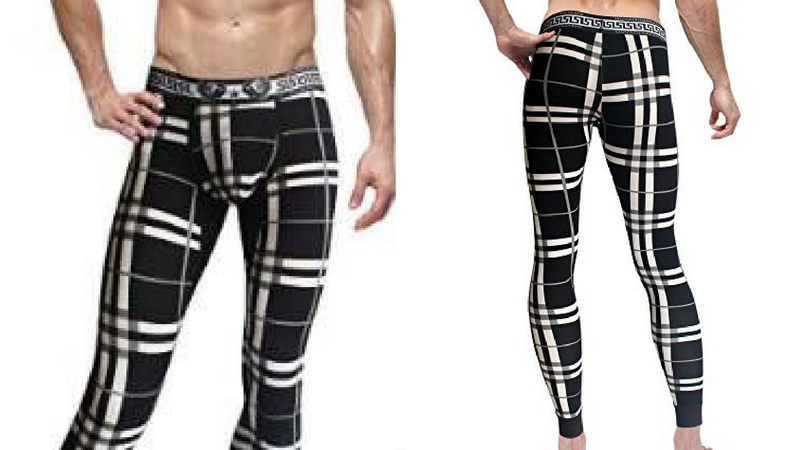 Neleus is a company founded in 2008 bringing their costumers a unique and fresh design with excellent quality and an affordable price, the fans loved it, and the brand was made. From that point on the company decided it will always provide the most innovated and low priced products which include: Jackets, coats, blazers, t-shirts, shirts, sweaters and many more. Check these cool thermal underwear for men above as just one example of their work.
4: 
CYZ Men's Thermal Pants Long John Bottoms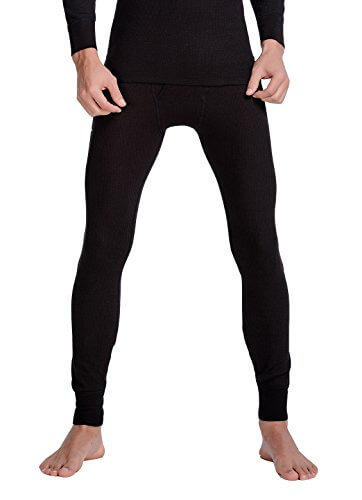 This model CYZ men's thermal pants is soft and a waffle knit cotton rich fabric that will give you the warmth you want and need. It's with no tag so it's basically itch free which is always great, it also has shrinkage control to give you long lasting size and shape retention, added strength is achieved with flat no rub seams and sturdy seam construction. These thermal pants have rib knit cuffs to keep their shape.
5: 
Helly Hansen Men's HH Warm Ice Base Layer Long Sleeve Crew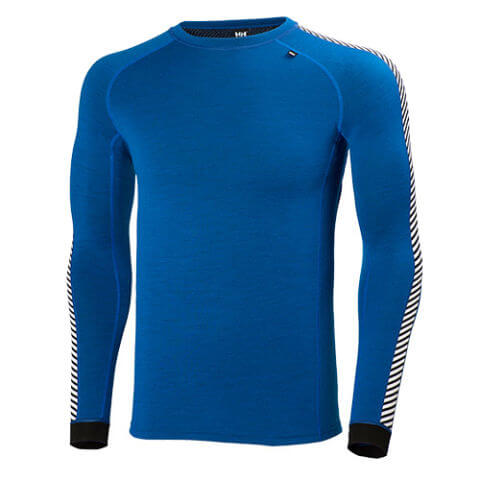 This Helly Hansen HH Warm Ice thermal shirt features the company Lifa Stay Dry technology, for those who don't know, it pulls the sweat away from the skin and pushes it outside the shirt to the outer layers of the fabric, making the shirt dry faster. You can get this cool shirt in multiple colors and also there's a women's version. The stripe pattern down the arms is a great touch don't you think?
6: 
Dickies Men's Classic Thermal Waffle Pant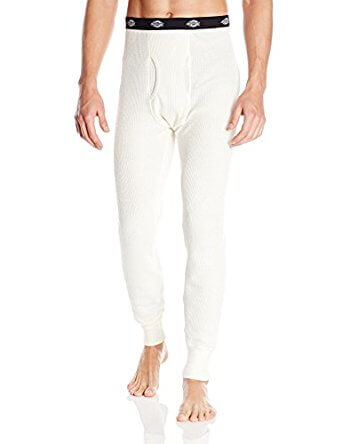 Williamson-Dickie was established way back in 1922 in Texas manufacturing bib overalls to working class men and women from all ages. Well since than the company has grown into a power house of clothing line that offers many other clothing items for all genders. They sell jeans, outwear,school uniforms and much more. For those who are unfamiliar with this brand, their clothes are sturdy and great for hard working people so you know they're durable AF. It is same for their thermal underwear for men line and getting these pants won't be a mistake.
7: 
Duofold Men's Mid-Weight Varitherm Thermal Pant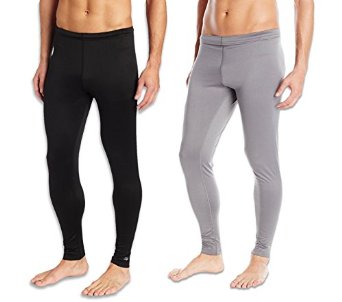 If you're heading outside in cold weather, don't forget to wear these base-layer bottoms to keep your stuff warm. The Duofold Men's Mid-Weight thermal pants has a super soft fabric that locks in your body's warmth. It also helps control your body odors and even resists pilling for longer lasting wear. To help prevent chills and chafing, it uses special fabric technology that wicks moisture and drys fast. the 360 degree stretch gives you an ultimate ease of movement and everything is tag free so you won't get itches. This is an ankle length thermal underwear with an inner draw cord for fit size. Seems like a good choice.
8: 
Hanes Men's X-Temp Thermal Pant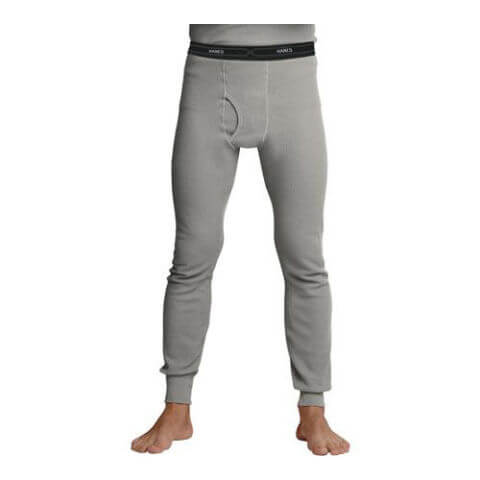 If you just want a basic first layer for cold winter days and not looking for sophisticated thermal underwear, then this Hanes Men's X-Temp Thermal pant could be a great choice. It is made of cotton and the waffle fabric is soft and flat seams won't rub at all. Another great thing about these pants is that they can act as cool winter PJs all by themselves.
9: Saxx Mens Blacksheep Long John Fly Performance Boxers Underwear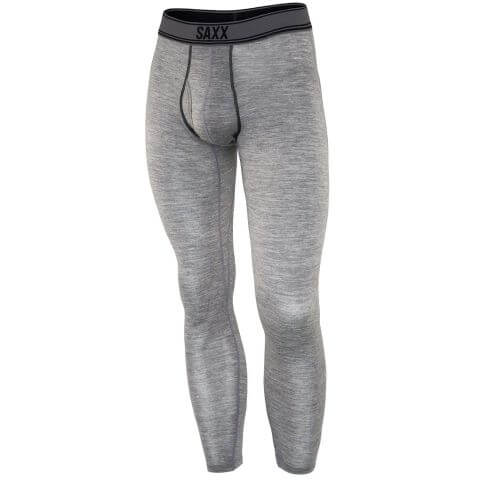 This futuristic thermal underwear for men from Saxx model Blacksheep is a wool long jones that are made for performance, they will keep you cool when you're active and warm when things cool down. The blend of Merino and spandex will make sure to move with your wherever you go and feels great on your skin.
10: 
Carhartt Men's Base Force Wicking Cotton Super Cold Weather Legging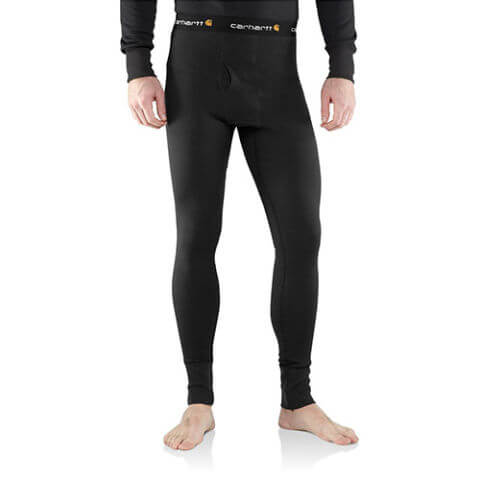 This brand Carhartt Men's Base Force is perfect for those who work in the cold and do labor intensive jobs. The long underwear will wick away moisture and even has a antimicrobial technology to keep the bad odors away.
Did we help you find the best thermal underwear for men you were looking for? You're welcome! Geek out