Serious gamers that love racing games will agree that in order to have a great experience you need a good racing wheel. So today we will review the Logitech g27 Racing Wheel so you won't have to.
I'm sure you know finding a good Racing wheel is no easy task, that is why i searched the web and did the research to find this racing wheel model and decided to review it. The Logitech g27 Racing Wheel can be purchased online right from this post, but before you do, why not read a little bit about it to make sure it's the one you're looking for.
The Logitech g27 Racing Wheel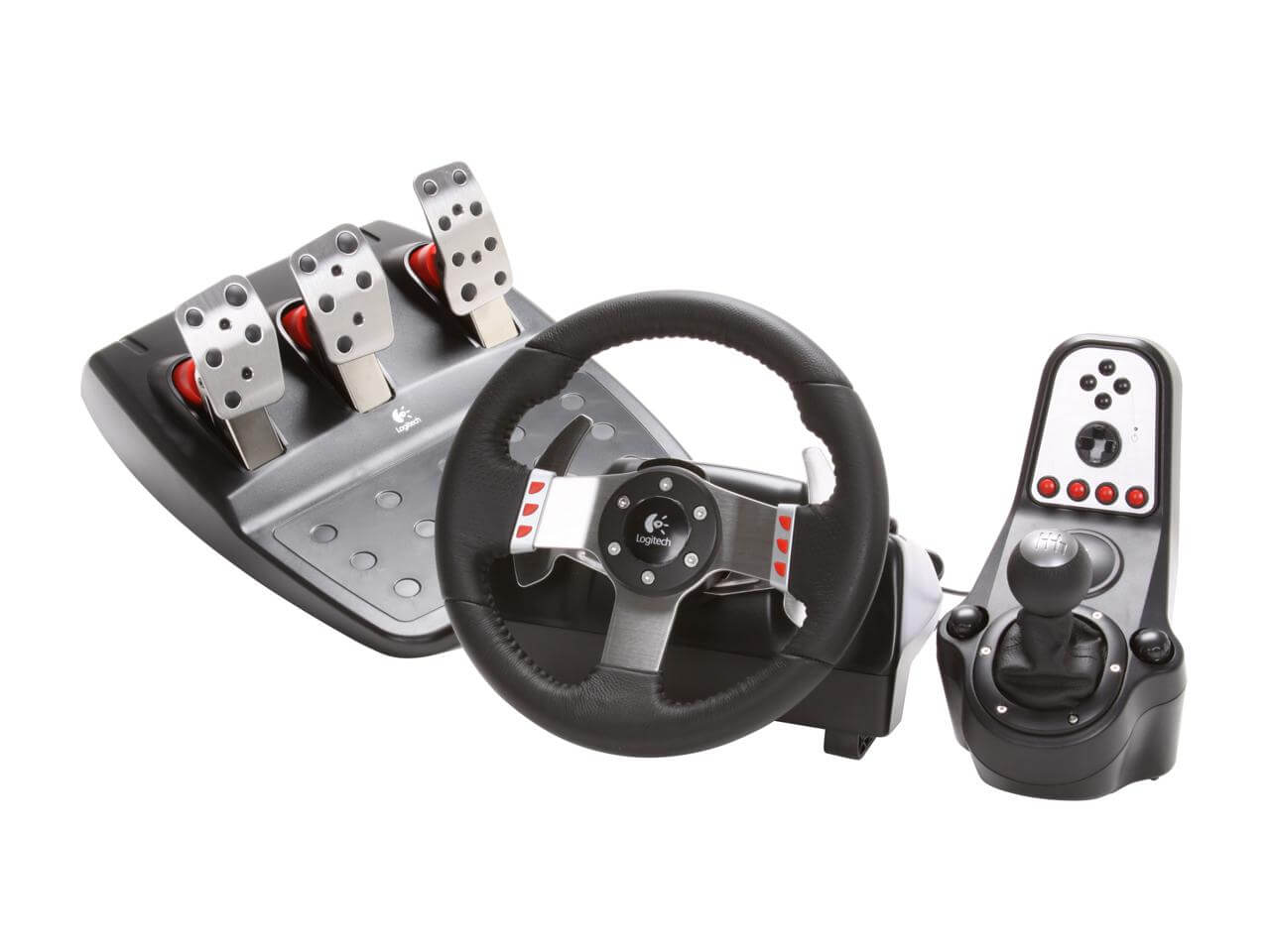 Not all racing wheels are equal, some have better features while others may not, some are pricy and some are pretty cheap. That is why it's important to " shop around " before buying, with that being said, the g27 Racing Wheel from Logitech was good enough to get a review.
Model name
Specifications
Features
Size
Inside the box
Price
Logitech g27
Comes in black color and with these system requirements: Windows 8, Windows 7, Windows Vista, or Windows XP
20 MB of available hard disk space
USB port
Internet connection for Software download. It's compatible with : PlayStation2 computer entertainment system
PlayStation3 computer entertainment system
Games that support Logitech force feedback racing wheel
Helical Gearing, Real leather, Force Feedback, Steel pedal shifters, RPM/Shift Indicator LEDs, Stainless Steal and 900 degree steering.
The whole thing weighs 18.2 pounds
The wheel, Force Feedback Racing Wheel Gas, Brake and Clutch pedals. The Shifter module, a power supply and user documentation
The Logitech g27 Racing Wheel is a solid choice to take your gaming racing to the next level. Like you already invested in the top PC to be powerful enough the handle your huge games and you might also invested in great video game chair to sit comfortably while you game, so there is no reason why you should not invest in a solid Racing Wheel to get the full experience. The g27 Logitech Racing Wheel will give you the best experience you can find or want from a racing wheel, it is one of the best in the niche in almost every category, it has a solid force feedback and some serious tight controls. The g27 wheel is made out of top materials and will definitely give you the best experience in your racing adventures.
The g27 racing wheel is an updated version of the g25 that you might already know, the main differences are the new model includes added buttons on the wheel's face, a noise reduction feature when you turn it around on those hard fast turns and even more compatibility with recent racing games.
The g27 Racing Wheel works on PC, PS3 and PS2
Now i know what you're thinking, " no PS4 or Xbox one?! This is bull****!  " But even though Logitech has yet released an updated version of this wheel to work with newer gaming consoles, this is still one of the best choices you could get in regards of racing wheels.
When it comes to racing wheels, the rest of the pack are trying to measure up with this model, only this model has the little extra features and quirks that will make your whole experience feel much more real than any other wheel. The design looks great! The pedals including the pedal shifter feel like a real car pedal and clutch and it has many customisation features that will turn each ride into a great experience.
The Logitech g27 Racing Wheel Features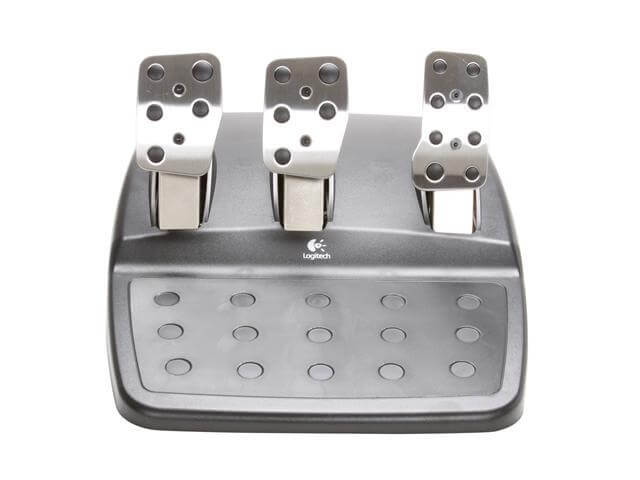 The professional lingo says that the g27 racing wheel has a dual-motor force feedback with helical gearing, in human language it means that your wheel will give you realistic pressure and resistance according to your driving skill and ability. Just to give you an example, if you press and throttle the gas pedal too hard you will feel like your tires lose their grip on the road, you will feel it through the wheel guys, just like in a real wheel. This helps the full experience of a real driving simulation where your wheel overcorrects itself and you start to lose control of your car.
There are several competitors that also include a stick shift in their models of racing wheels. But most of them don't even include a clutch, so like what's the point right? On the other hand the g27 has a six-speed shifter and a push down reverse gear with a clutch paddle. If you're looking for realism than these two features alone make the Logitech's racing experience games really accurate and fun.
Any good product manufacturer knowns that the little things make the product above the competition, and that's the case with the g27 which makes it so much fun to use. Above the wheel horn you have RPM and shift indicators with LED lights, this gives you the entire experience because you not only get to hear and feel your virtual car go and react to your driving, but you can also see it right on your wheel when you change shifts. The wheel allows up to 900-degree rotation, handling the wide turns with a hand over hand technique just like real racing car drivers do it, this is the same degree of motion real cars have by the way. Doesn't get any better than this.
The Design Of The Wheel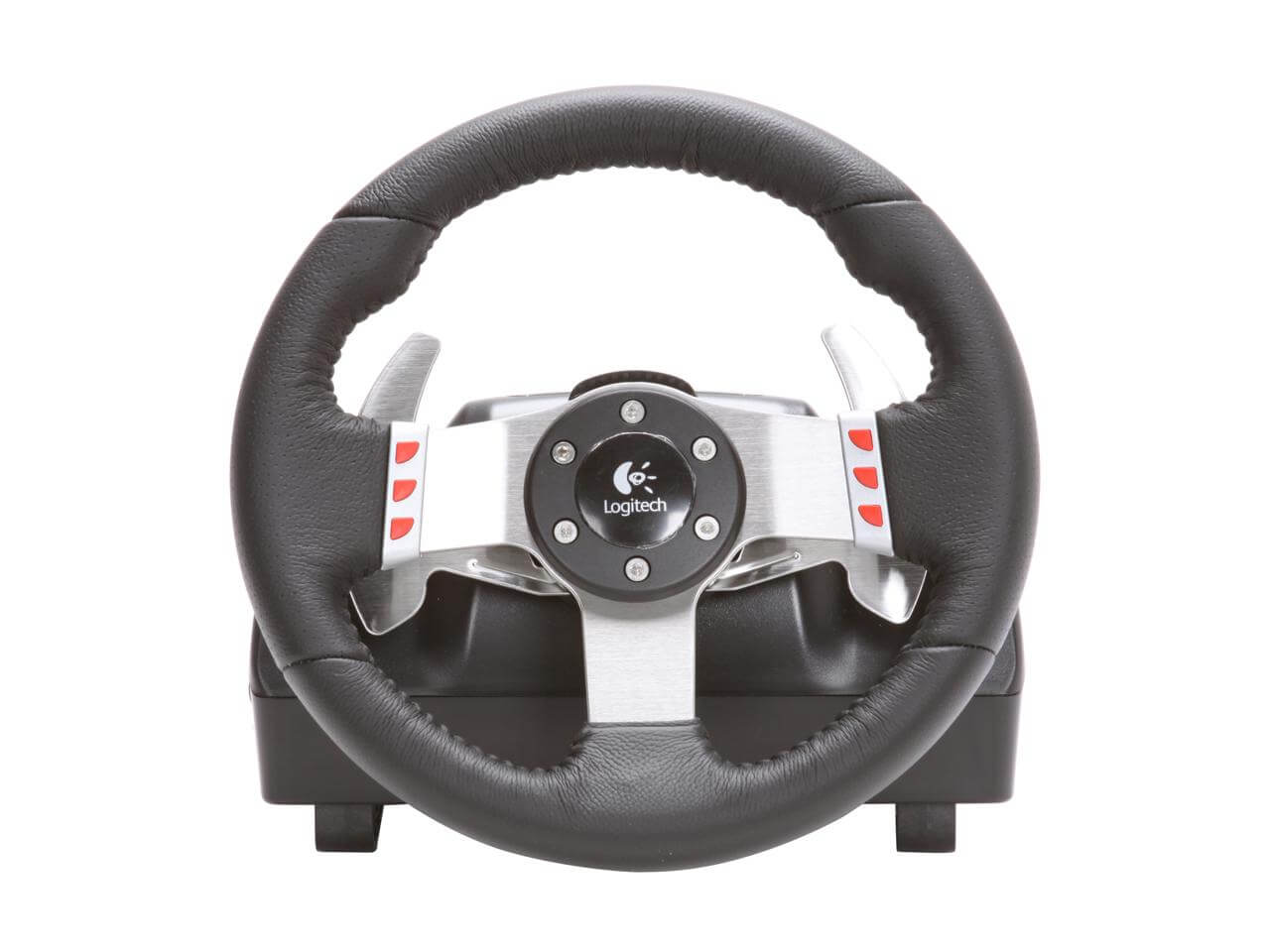 The g27 racing wheel looks and feels very much like a real car wheel. The leather grip on the wheel makes all the difference in the world belive it or not, holding to this wheel will feel better compared to a lot of other wheel designs and models. If you're a hardcore racing gamer, you will appreciate this " little " thing. On the wheel itself you have three buttons from each side, the remaining 12 buttons are on the shifter device.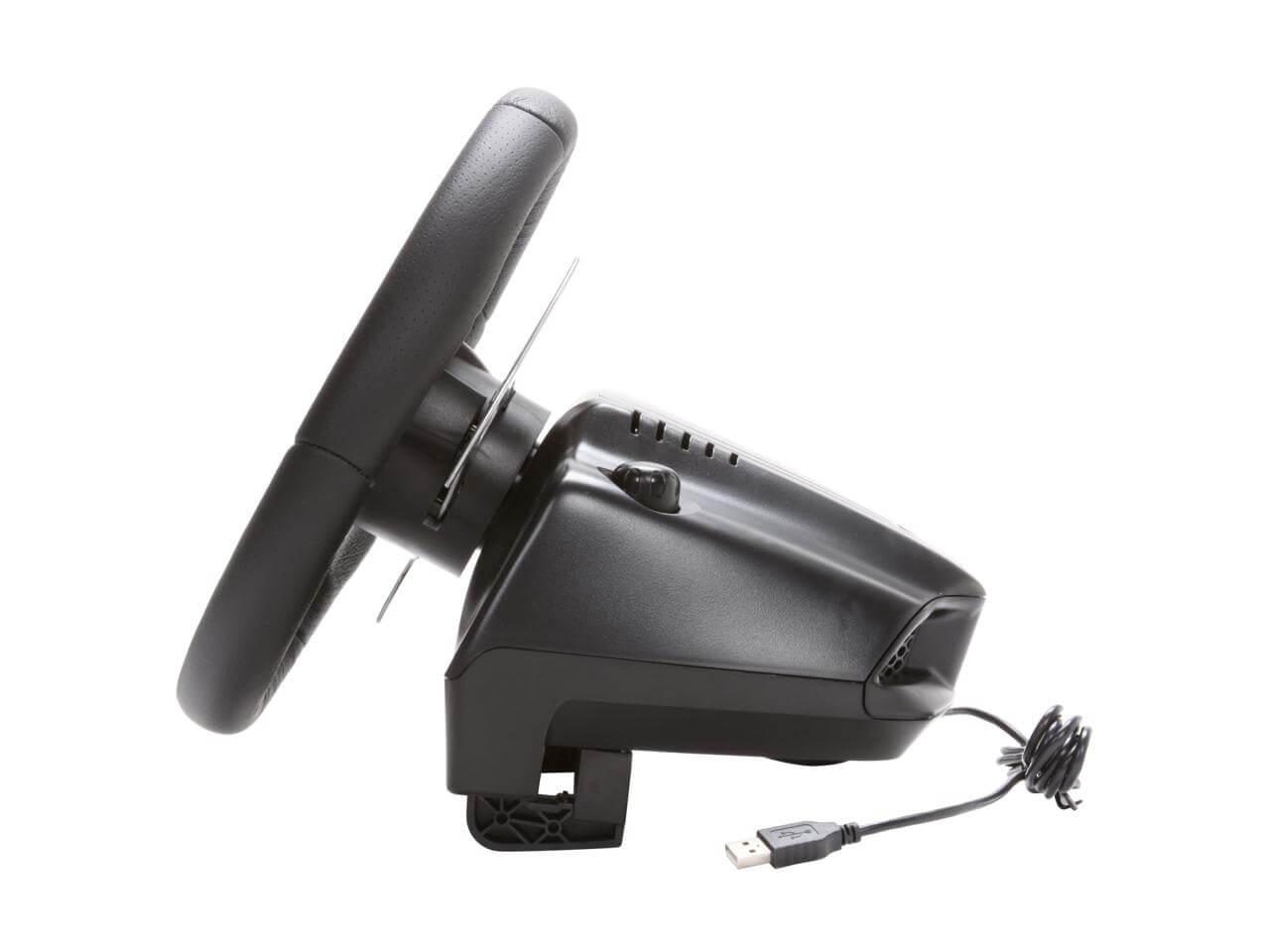 With this model it's pretty easy to latch or attach the peripheral that comes with a dual clamp. You can clamp it to your desk or TV tray what ever you prefer. If you want a more permanent place, you can also screw this device into a playseat or any desk. Now check this thing out, when it comes to racing steering wheels, the heavier, the better. Why? Because the pedals won't move or slide when you push them with your foot. The bottom end of the pedals has sturdy rubber that grips the floor, this device is heavy in a good way. The pedals are made of steel and the distance between each pedals is far enough so you won't step on two pedals at the same time by accident.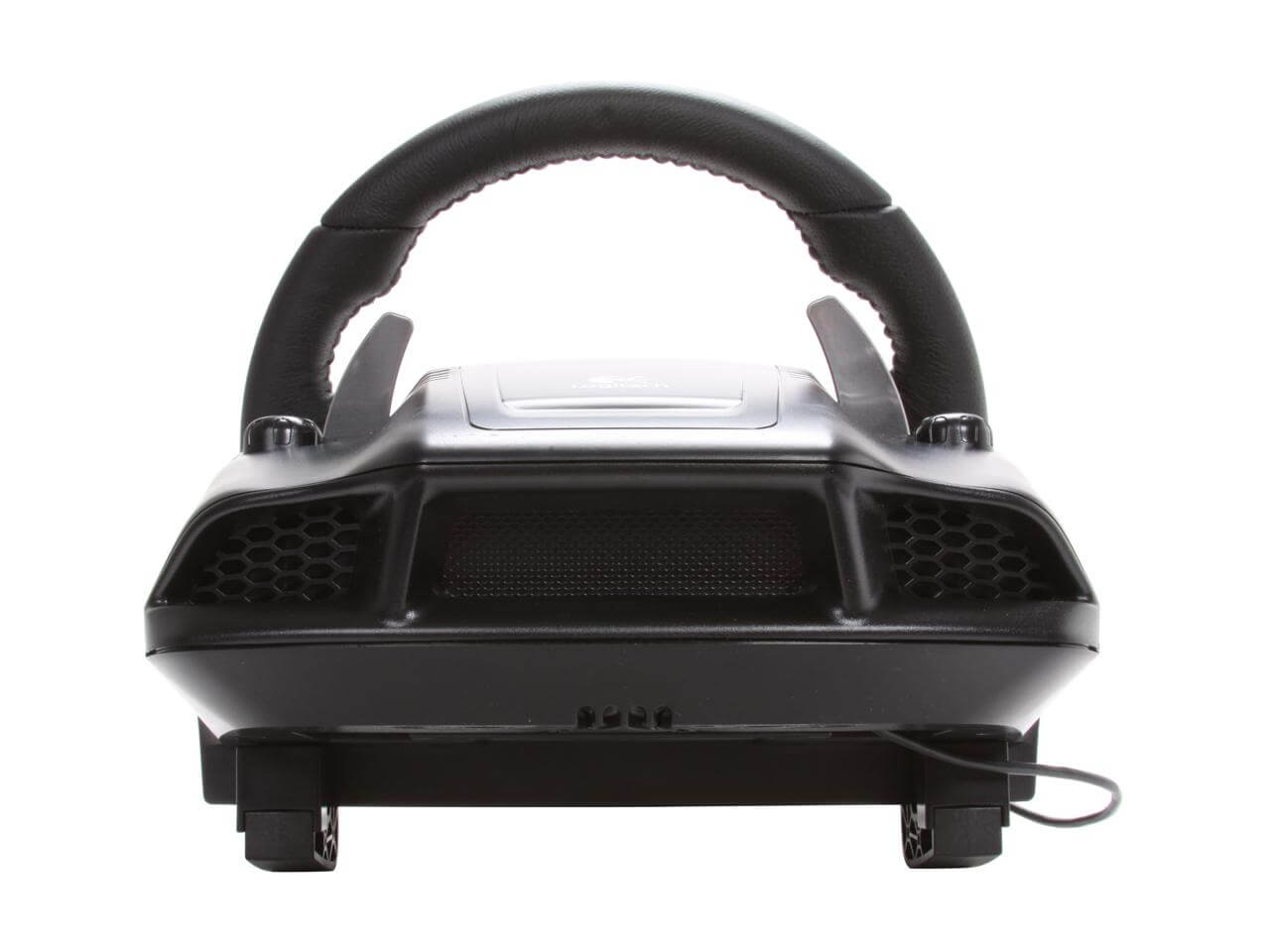 There is one thing that is a bit annoying with this wheel, it's the cables. Each device needs to be connected and it makes the whole thing look a little bit clumsy
Customization of the Logitech Racing Wheel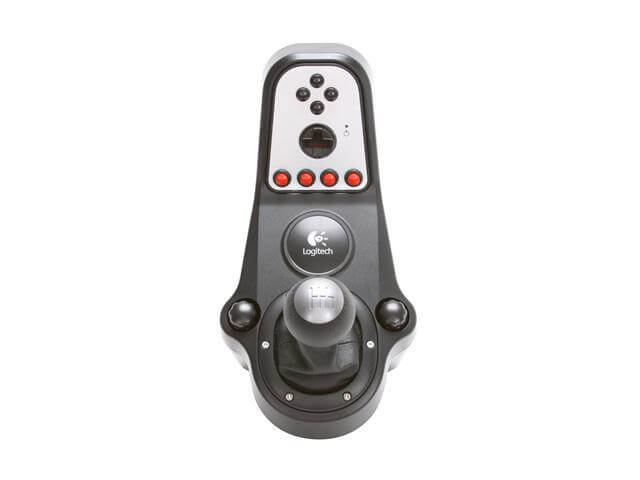 OK so like mentioned before, this wheel has 16 buttons, this could be confusing even to a pro gamer, but the product comes with a profile software that lets you customize each button as you like, it will show you what each button does and you can change it's function pretty easily.
You can also adjust each of the pedals to perfectly fit your needs, you also don't have to use the shifter if you don't want to, let's say you like to play Formula 1 games or rally car games where it's best to use a more convenient shifter than you can just use the one behind the wheel instead. As you probably already figured it out, this model lets you change pretty much everything you want, it's a bit costly i give you that, but it's an investment that will last you for a long time if you're a serious gamer.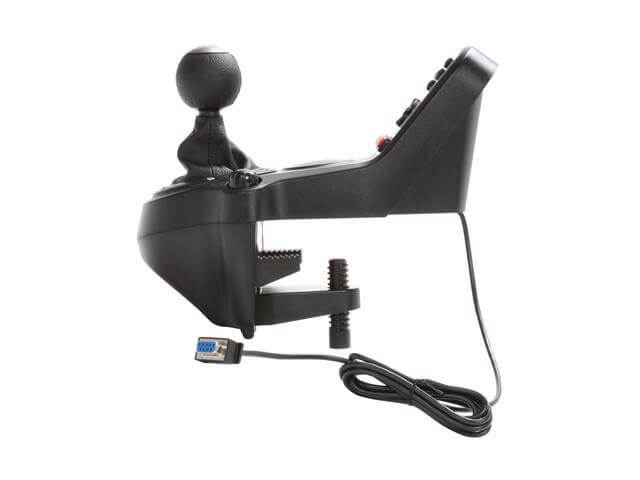 Another thing that gives the g27 Racing Wheel an advantage over the competition is that fact you can also adjust the force feedback. Some gamers night not like the feel the resistance so strongly, so they can adjust the strength of it to be more soft, you can also adjust the ABS vibration and the steering sensitivity. All these things make a pretty big difference when you think about it.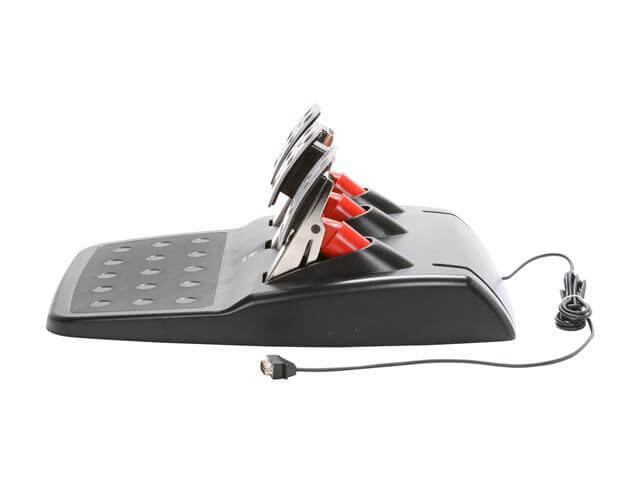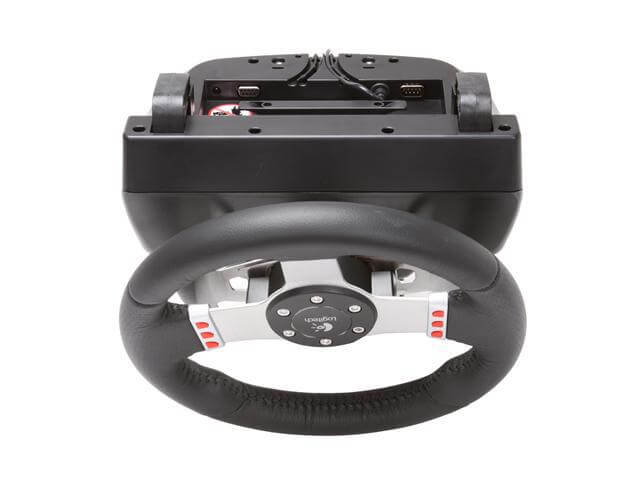 Logitech Help And Support
The Logitech three-year limited warranty is also available for this game steering wheel. You get a fast response on your emails, the phone support is solid and the representatives will answer any questions you may have that you can't find in the user manual or FAQ on their site. You also can assist the online community of people who have the same issues and questions you had. What more do you want?
Last words
The Logitech g27 Racing Wheel set is maybe the best steering wheel on the market right now, if you just starting out with racing games and this is the first set you buy, you will be ruined forever as nothing after this will ever compare to it's quality, if you're a pro gamer than i think you will be satisfied with this set too. Check the table of Pros and Cons below for a quick summery of this review:
| | |
| --- | --- |
| Pros  | Cons  |
|  » Extremely customizable |  »  High price tag |
|  » Very durable and can work for years |  » Every device in this set needs to be connected with a cable |
|  » Great design and feels like a real car |  » Unable to upgrade to windows 10 without issues |
| » High quality materials with stainless steel pedals | » Some people say the design could be better |
| » Real leather on the grip | |
| » Force Feedback feels very real | |