What is a trash compactor?
A trash compactor is a device that sits in your kitchen similar to a dishwasher but it doesn't do the dishes, it cramps up your trash so you won't have to take out the trash as often and it also saves up on bags. The trash compactor itself is a very simple device, it has a metal ram that crashes the garbage after you place it inside and by doing so decreases the amount of garbage by a lot. Instead of taking out the trash at least once a day with a normal trash bin with a trash compactor you only need to take it out once or twice a week.
After we figured out what are trash compactors, we need to chose the best one for our kitchen, well in the list below we compiled the best trash compactors we could find so you won't have to work hard. Browse through the list and get the one that is the best fit for your home.
Here are the top 11 trash compactors we could find:
1: Broan Elite Black Trash Compactor
This trash compactor is the absolute best one for kid safety. It doesn't work without its removable key switch. And it comes with a compacting place so it can crush cans and bottles.
2: Whirlpool Convertible Trash Compactor
This versatile trash compactor allows you to switch between freestanding or built-in installations. And the knobs are removable, for those that don't' care for knob-controlled appliances.
3: Electrolux Icon Professional Series Trash Compactor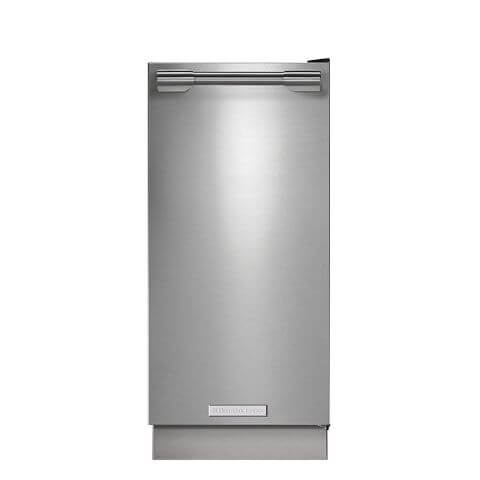 This trash compactor is perfect for blending in with the rest of your kitchen. The control panel is on the top of the door and it's Luxury-Quiet Sound Package reduces vibrations. So it's super quiet.
4: Whirlpool Gladiator Garage Trash Compactor
Keeping this wheeled trash compactor in one place is no problem at all. Just step on the front casters and it locks in place. It's even got an anti-jamming system so when you open the door it reverses the compression ram.
5: Whirlpool Gold Trash Compactor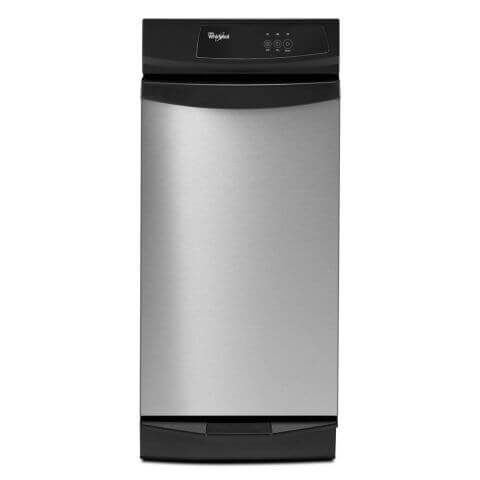 The most annoying thing about any trash compactor or trash can is a slipping bag. Pushing this trash compactor's bag retainer buttons through a trash bag will keep it from slipping.
6: Viking Professional Series Wide Trash Compactor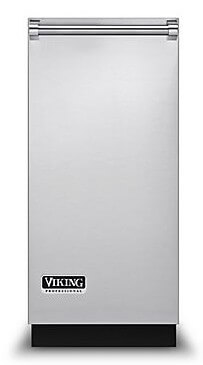 This trash compactor is super efficient and speedy. It can reduce up to 30 pounds of garbage in just 35 seconds. And there's even a vibrant LED digital display that lets you program cycles for automatic operation.
7: GE Monogram Built-In Compactor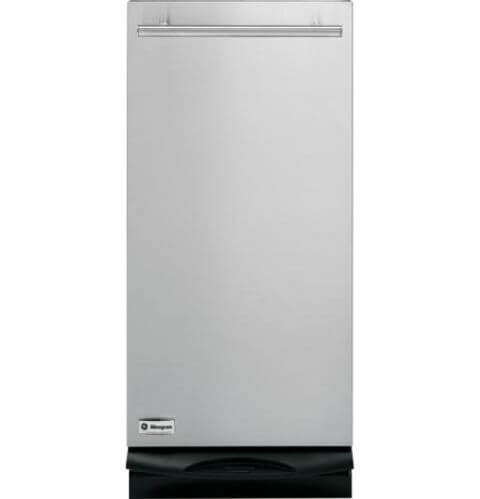 This trash compactor comes with zero hassle loading and unloading. The stainless exterior goes perfectly with the rest of the Monogram collection. And its tubular handle is perfect for hanging your most impressive hand towels.
8: KitchenAid Built-In Stainless Steel Compactor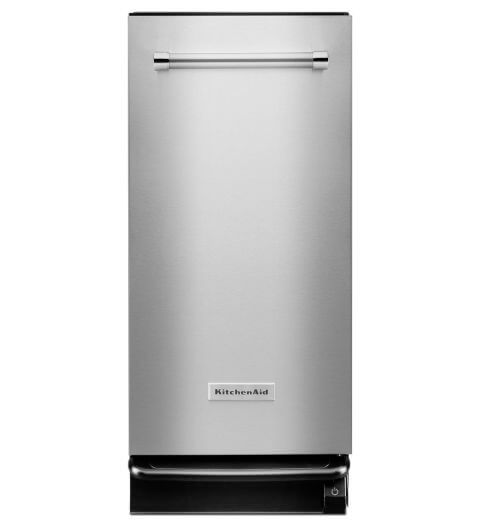 This trash compactor is perfect for big families that create a lot of trash. Put your excess of trash in this 1.4 cubic foot compactor and it'll reduce it by up to 80%. It's also got an odor management system to keep your trash from stinking up your kitchen.
9: Maytag Under counter Trash Compactor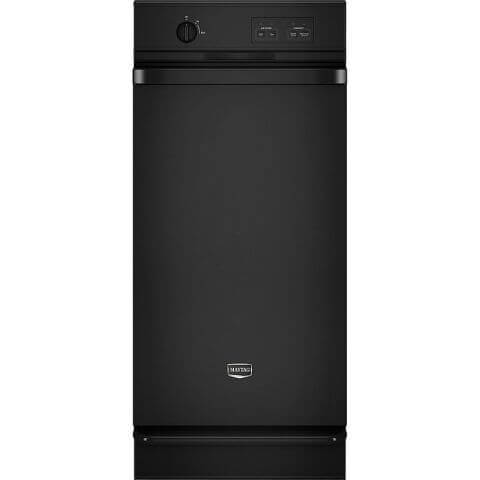 Don't forget to clean behind your trash compactor! With this trash compactors rear rollers you can move it out of the way and make cleaning your floors easier. And you don't have to worry about misalignment. This compactor has a zinc-coated interior to reduce vibration.
10: KitchenAid Architect Visible Console Compactor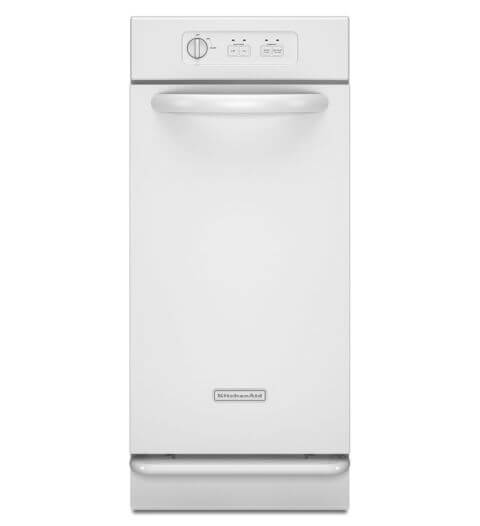 This is a trash compactor that has it all. It's affordable, powerful with, quiet and had its own odor reducing fan. And there's even a toe drawer opener.
11: GE Profile – Profile 1.4 Cu. Ft. Built-In Trash Compactor
This built-in compactor will save you trips to the curb with its automatic antijam mechanism. And it has a 1/3 HP motor and hidden controls.
This is the end of our list of trash compactors and we hope you found what you were looking for. Geek out!