Meet Taybles, a Los Angeles company that design and build pop-art that looks like vintage devices but is actually a modern and sleek functional furniture. In this case, a cool cassette tape coffee table for your living room.
The company is made up from three young artists named: Taylor, Justin and Zach who create the mix tape coffee table that are made from a mixture of materials such as: hardwood, birch, steel and sealed with clear epoxy.
Some of the models even have LED lights in the cup holder holes to give it a bit more pazaz and turn up the party. On their site they say that the quirky tables are created for " musicians, artists and the young at heart" but in all honesty, anyone who wants to bring to their home a little bit of nostalgia or creativity is welcome to get one.
Each table comes with a custom made personalized label such as " awesome mix tape collection 2 " or what ever you want to write on it. You can purchase a custom table on the company Etsy page.
The only thing missing in a home with this coffee tape cassette table is a boombox couch. More info: Website | Facebook | Instagram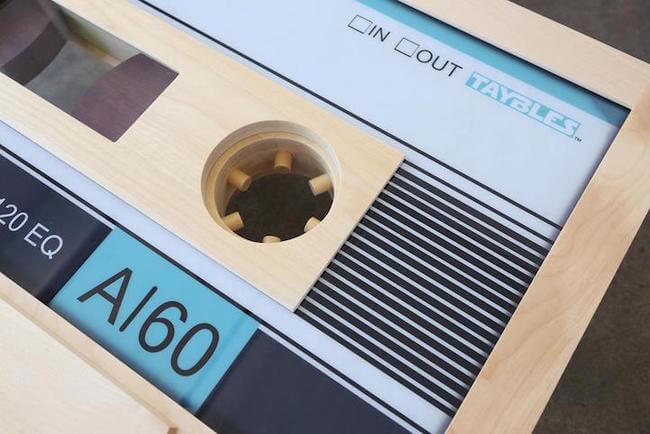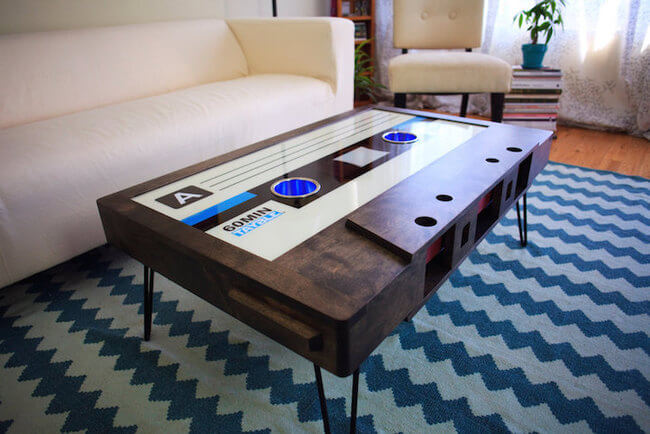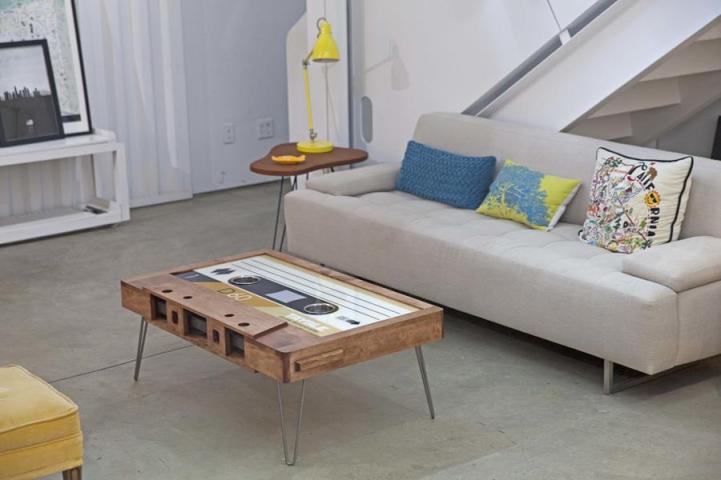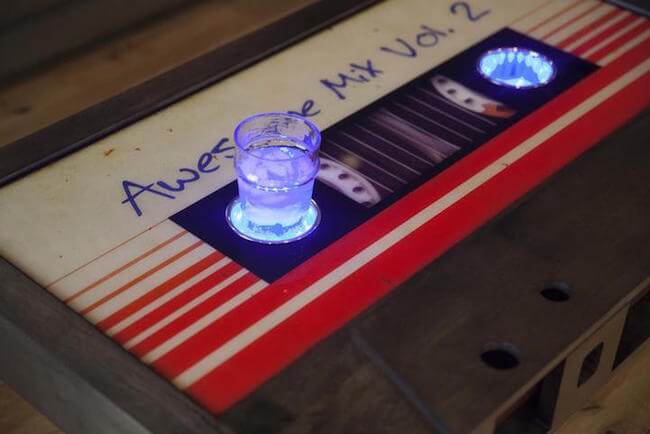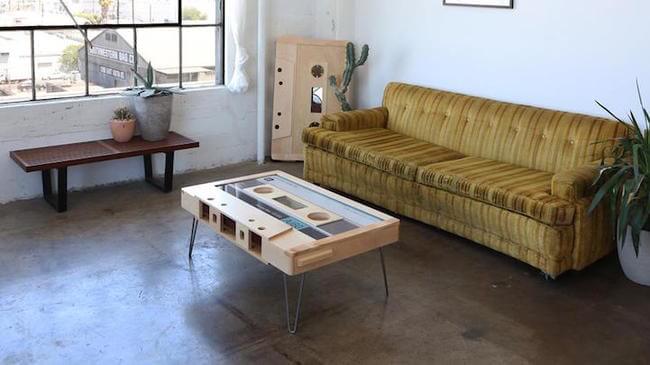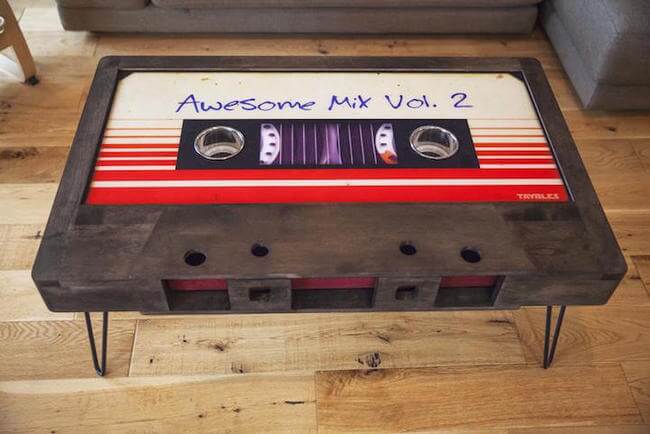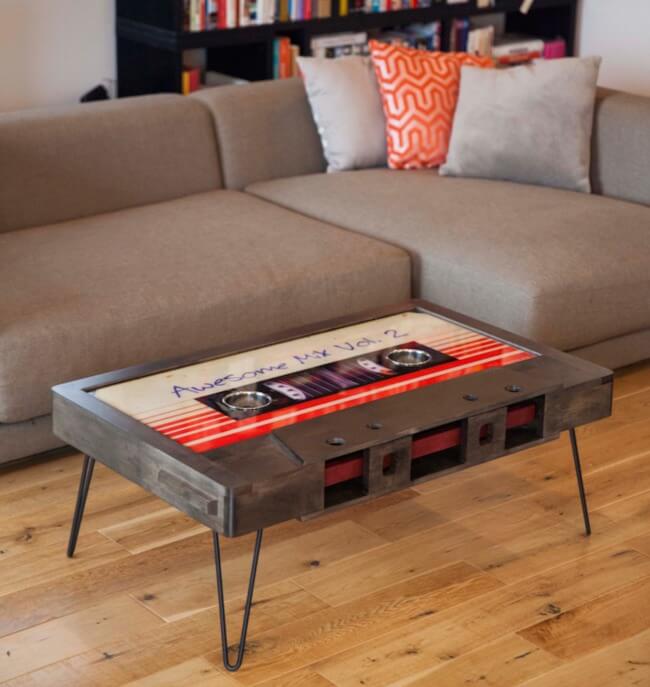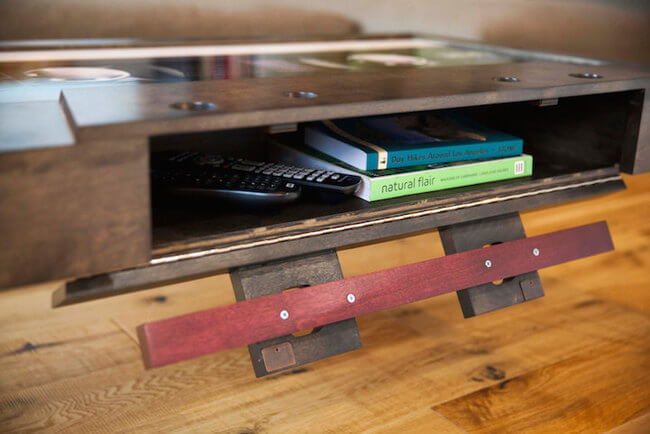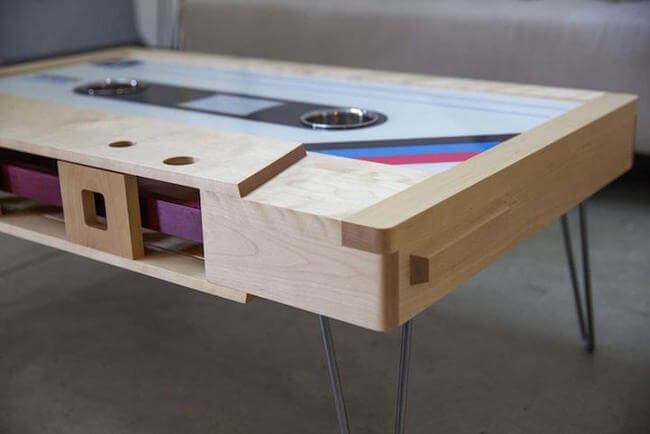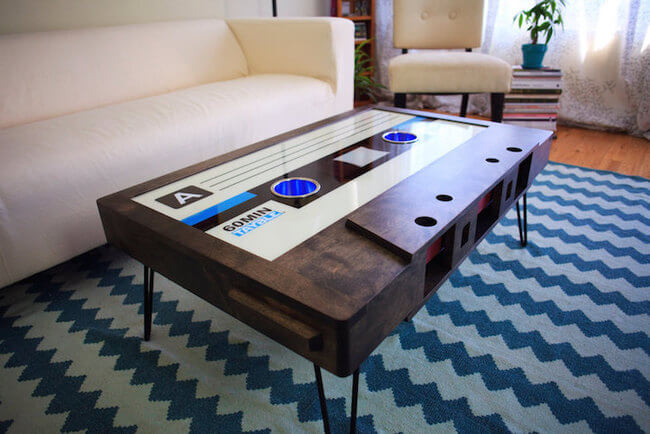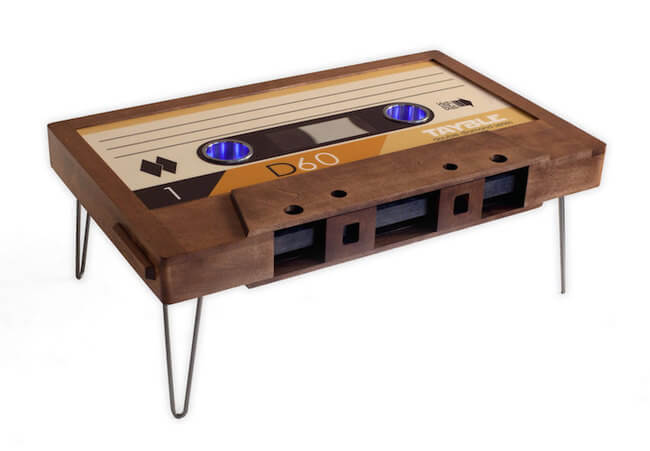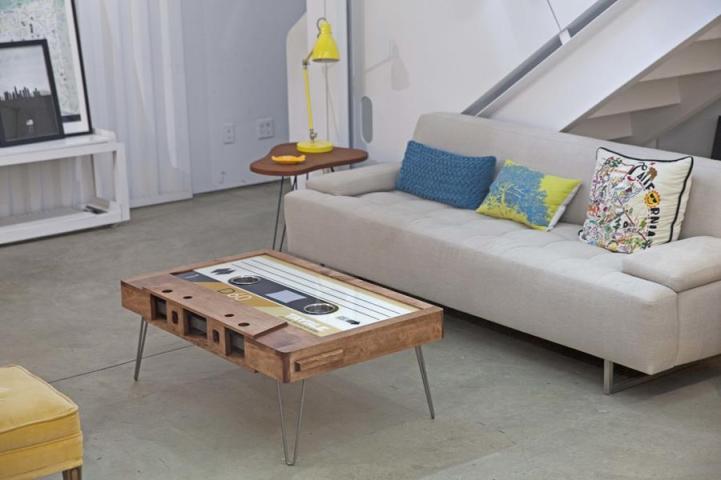 Source: Theawesomedaily