Soon after the Star Trek: Beyond movie which many are saying is " a great sci-fi blockbuster movie ", a board game company called Modiphius Entertainment and the publisher of Mutant Chronicles, Conan and Achtung! Cthulhu, just announced that they're working on Star Trek Adventures. What is it you ask? It's the new official Star Trek roleplaying game that will come out in more than a decade.
The new game promises that each player will experience a different plot depending on the ship they are assigned to. You will be able to pick any of the main captains such as: Kirk, Picard, Sisko, Janeway, Archer and their respective series " many others. " The new Adventures game will use the 2d20 system, which is of course the proprietary roleplaying game dice format from Modiphius.
So far we know that later this year Modiphius will be lunching an ongoing play test similar to what Wizard of the Coast did with Dungeons and Dragons Version 5.0 to give the players a feel for the new game and also allow the design team to take notes and make tweaks and changes as needed according to the players experience.
With the new game will also come new Star Trek miniatures, first ones in 17 years ( YES! ). They will be 32mm scale and made out of resin or metal, they will feature new and also classic characters.
If you want a chance to play test this new game and also pick up your exclusive Kirk or Picard figurines, you may do so at Gen Con which we all know will run this August 4 – 7. Oh, you also get to chose a ship. WHAT?! YES!!.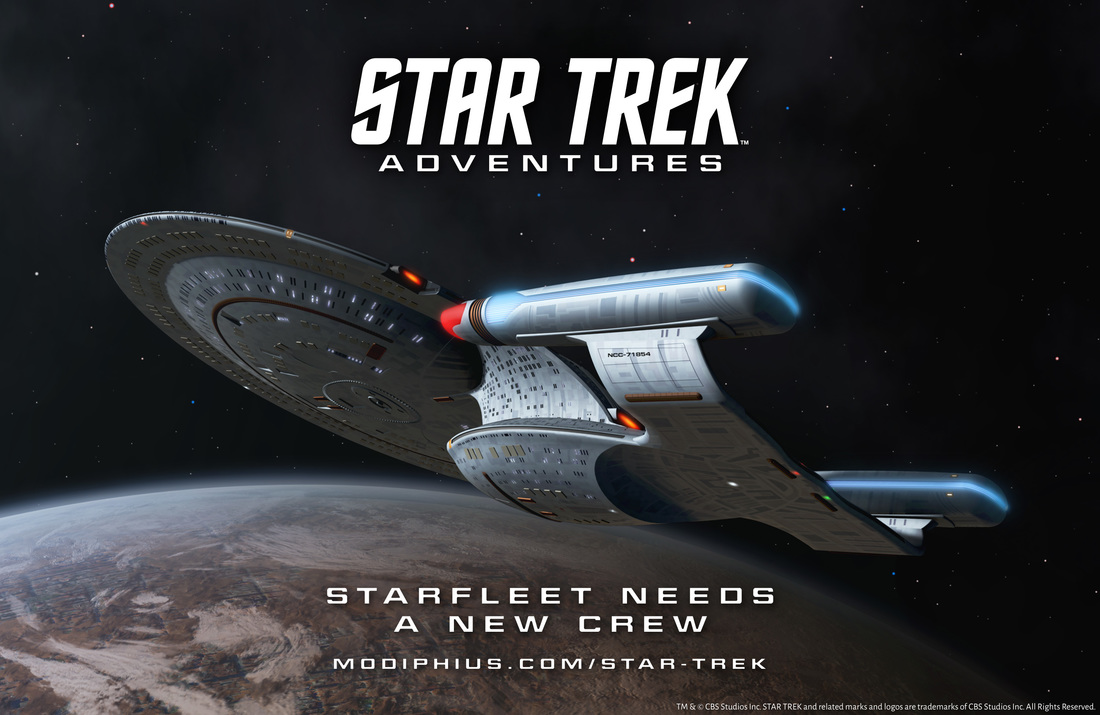 Star Trek Adventures will lunch in the summer of 2017 which is just in time for Star Trek: Discovery, the new anticipated TV series.
Geek out.
Source: Geek.com