Katie Johnson has a thing for monsters, she is an artist and designer but don't worry, she loves monsters from the cute kind, not the scary type, the kid version of the creatures. One of her favorite things in the world is creating cool monsters drawings, she loves the process of imagining a new monster, you let your mind take you where ever it wants and you don't look back.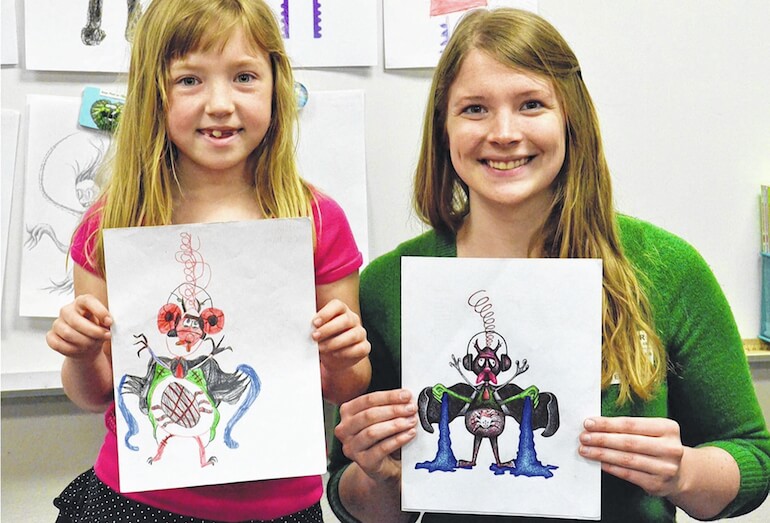 " It's a fun creative dump, you can make a monster out of anything. So when i was younger, that was my go-to when i felt like drawing. "
She didn't know this at the time, but monsters were to be a big part of her life when she was a full grown adult. Just after college, she started working as a designer at an advertising company in Austin, Texas and pursuing her own ambitions goals at the same time.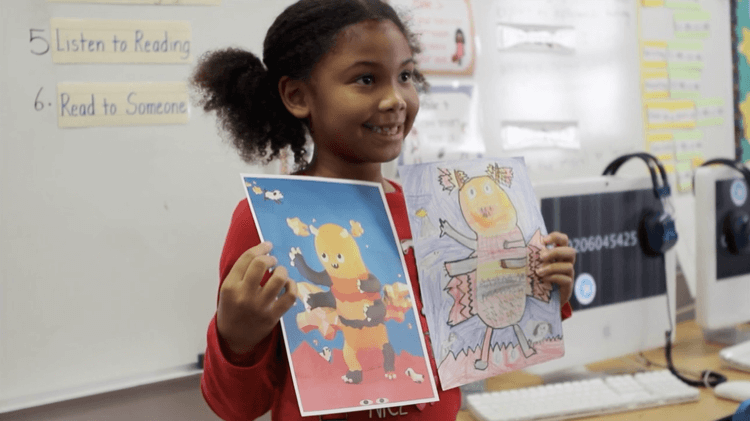 Johnson had a great idea after seeing a photo gallery from the artist Yeondoo Jung called " Wonderland " where he takes kids drawings and turns them into dream-like photographs. Soon after Johnson created The Monster Project, where she takes children's creativity and turn their monsters art into cool monster drawings.
The cool monster drawings project invites elementary kids to draw their take of monsters, then professional artist such as Johnson builds from it and gives it more life and realism. Katie says getting things off the ground was not easy " I did 20 drawings by myself, it was too much "
The project goal was to give kids the ability to see different ways to be creative, everyone who works on the project are volunteers, but they definitely get something out of it. Here are some of the monsters created within the project: More info: the monster project | h/t: theawesomedaily.com