Are your kids as geeky as you are? The chances are they are and they certainly love Star Wars as much as you were obsessed with it your whole your life. Here is something super cool only for them, for the kids. Yeah, sorry, this Star Wars furniture line is only for children. In the gallery below you can check out the line of children's Star Wars furniture available from Rooms To Go. Each piece is based on a spaceship from the Star Wars franchise. The tie fighter, X-wing, The Millennium Falcon, The landspeeder… all of them can land right into your room. Ups! Sorry again – in your kids' bedroom!
I know how badly you want them for yourself, but still, try to respect your suppose enough and don't bring this into your bedroom. Once again – THIS IS KIDS FURNITURE! and, true, it is super cool and hard to resist.
The prices of these Star Wars furniture pieces varies between 400$ and 1200$. Think it's expensive? Hell no! Keep scrolling for more photos.
Here is a picture of all of them together, The Star Wars Furniture Line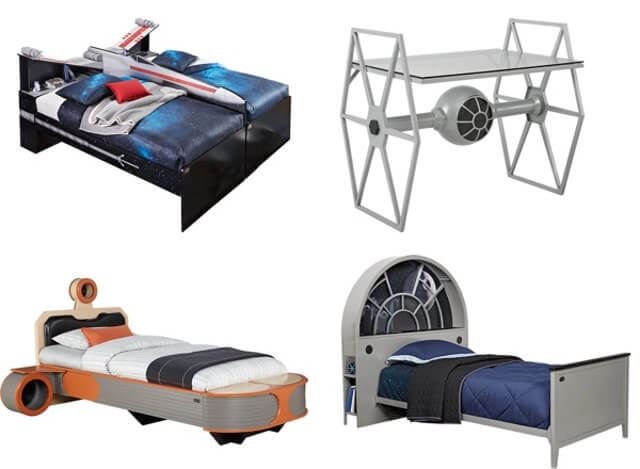 The X-34 Landspeeder
The legendary ship that you see hovering over the sand in the desert. Great for traveling just above the ground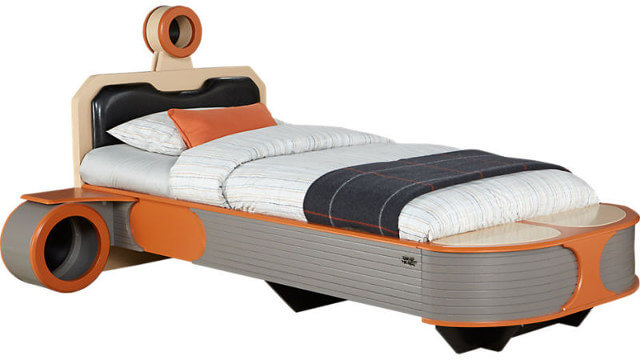 TIE Fighter
The simple design of a ball with two square wings, we see this in the earlier movies of Star Wars and it had become one of the most known space ships of the franchise.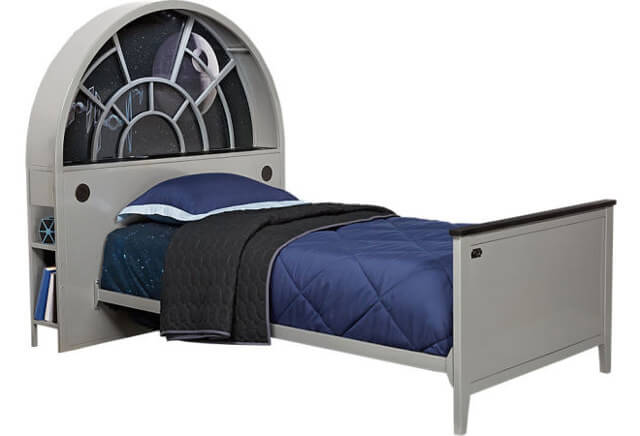 The TIE Fighter table
Another great piece from the Star Wars Furniture line, this time it's the famous spaceship as a table for learning or just working.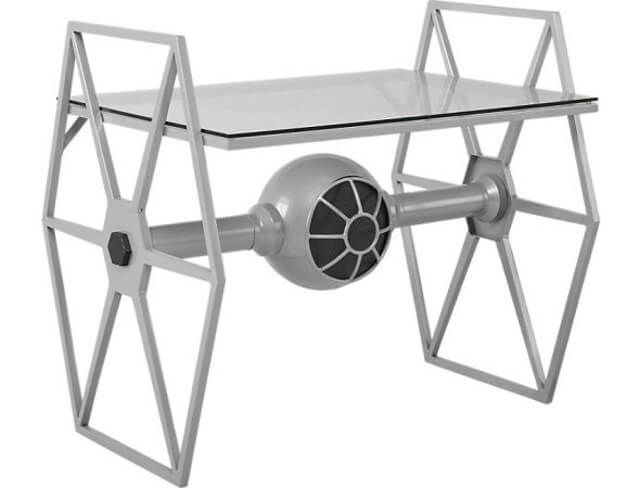 The X-Wing Fighter
This cool twin bed design look like the spaceship, and it has a divider in the middle to separate the two beds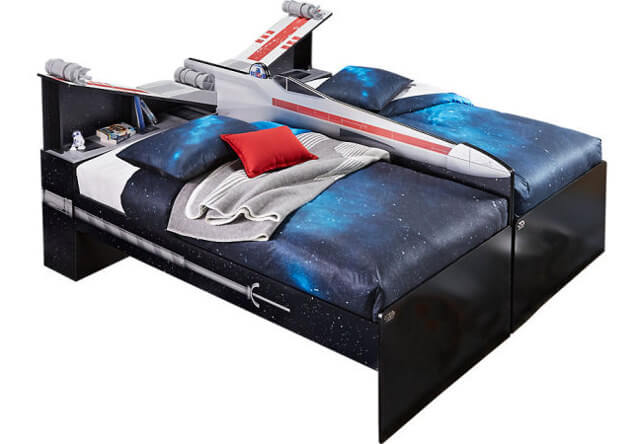 Here's another look at it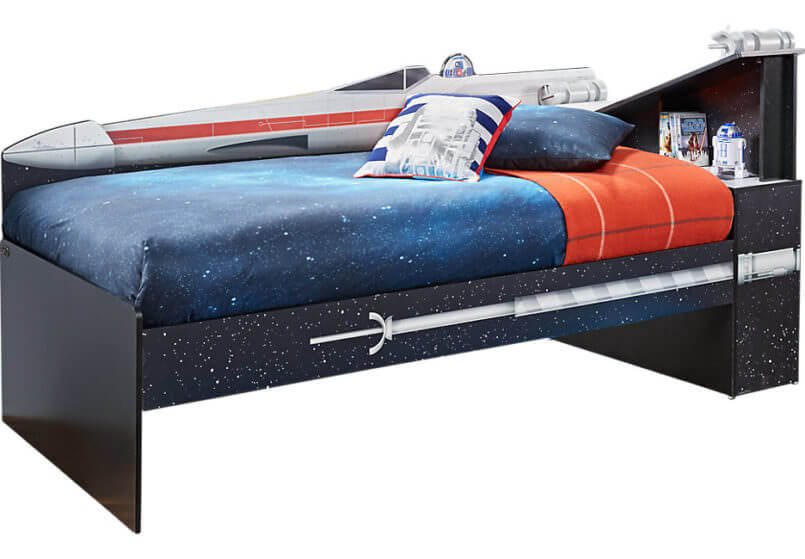 Here's the cool bed again inside a bedroom. Like what you see?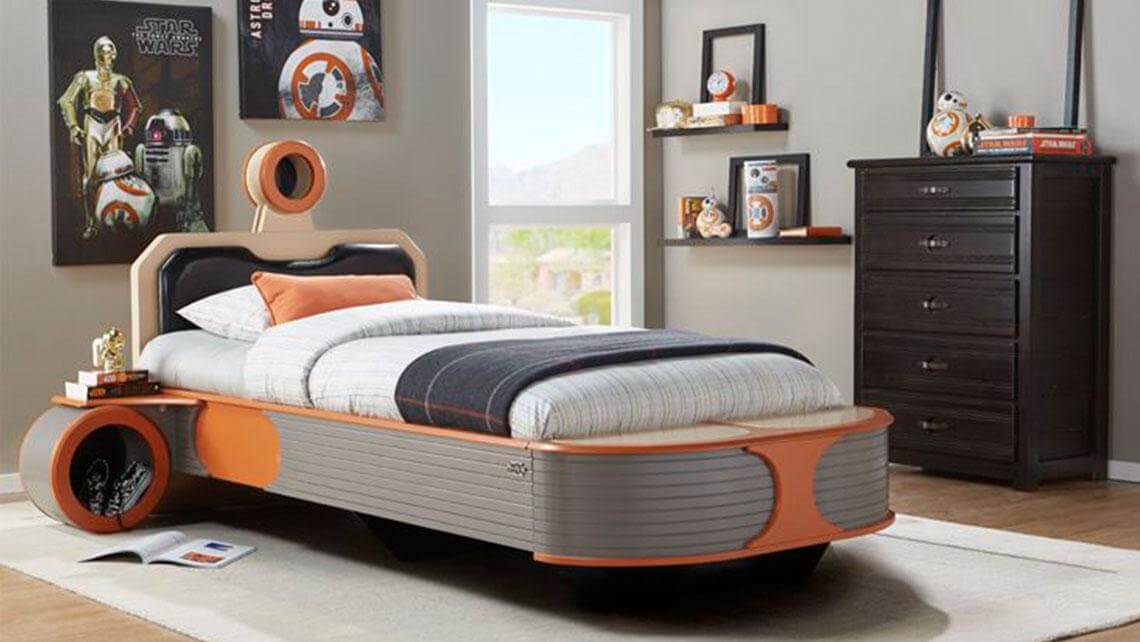 Hey don't forget to share these Star Wars home furniture line with your friends