I don't speak Shyriiwook but Chewy came to me in a dream and roared something at me. I'm pretty sure it translated to "get a pair of these Chewbacca slippers and warm your feet and your soul."
These aren't your ordinary slippers. They're warm as any other slippers but with faux fur on the outside, they're even warmer. And who doesn't want Wookie feet, right?
They even roar when you walk. So everybody can hear you coming. Basically, wear these slippers and you'll warn all your enemies to stay back.
Unlike a lot of novelty slippers, these are pretty high quality. They're one size fits all and they have little no-slip dots on the bottom for grip.
Even Darth Vader has a pair, as you can see in the video. But don't let him discourage you if you're a Jedi knight. They're for everyone
Take a look at the pictures and tell us what you think about the Chewbacca slippers in the comment section. You can get these on Amazon
These Star Wars Chewbacca Slippers with sound are an official licensed Star Wars merchandise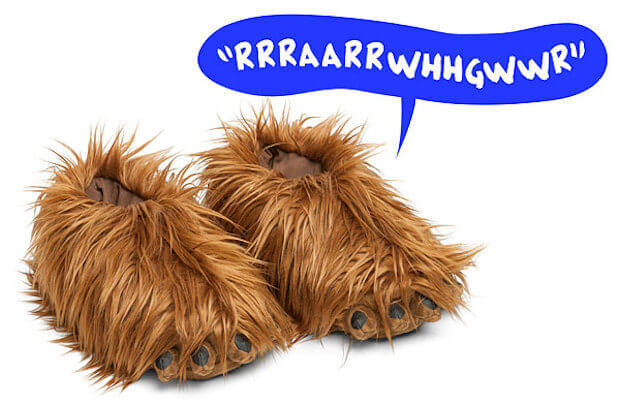 When you walk with these babies, they will make two different Wookiee sounds with every step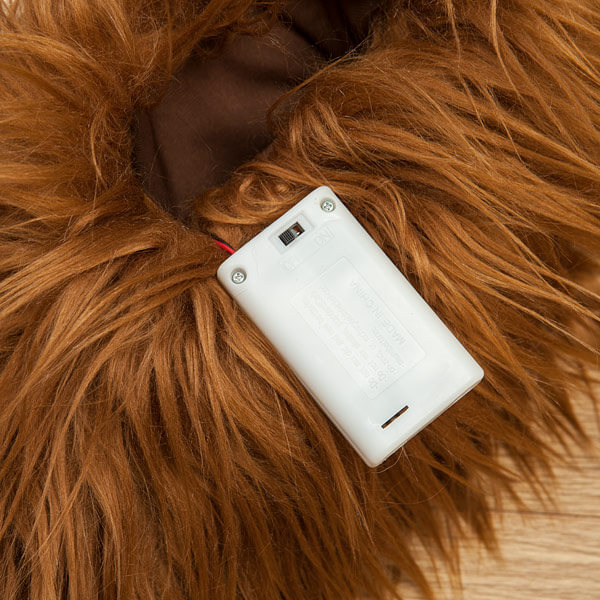 There is only one size but it will fit most adults, the bottom part of the Chewbacca Slippers is coated with no-slip dots so don't worry about slipping while wearing these. You should be pretty safe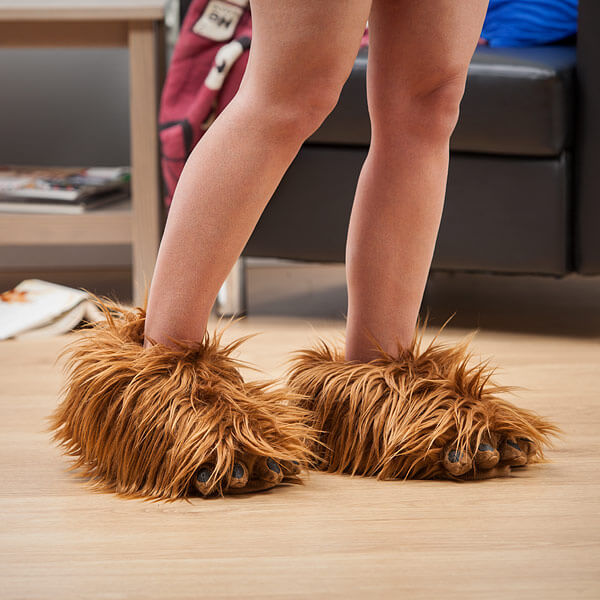 Even Darth Vader approves these slippers, just watch him relax with the Wookiee slippers on. There's a good chance these slippers will be the biggest trend in the galaxy, so get your pair while they're still available.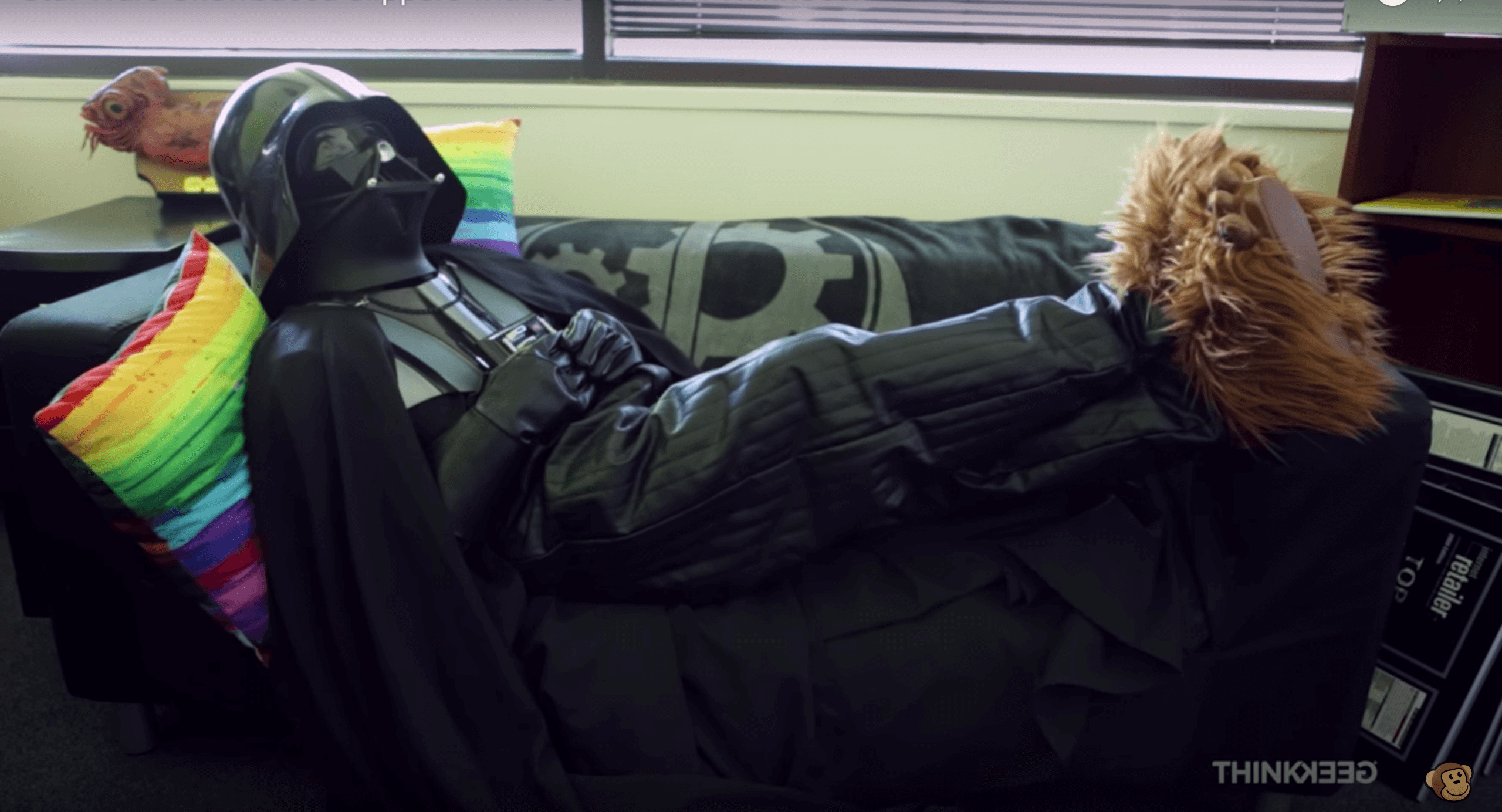 Han Solo without Chewbacca is like pizza without cheese, it just doesn't look and taste the same. So for the sake of our world, NO, for the sake of the galaxy, please share these awesome slippers with your friends now