Why should you settle on some regular boring kitchen appliances when you can have this magnificent Star Wars Toaster shaped just like a Storm Trooper, better yet, you should also get this amazing Star Wars Waffle Maker shaped like a Stormtrooper, because why the Fuc* not. I'll take my toast on the dark side please and bring me my waffle quickly before i go obi one kenobi on your ass!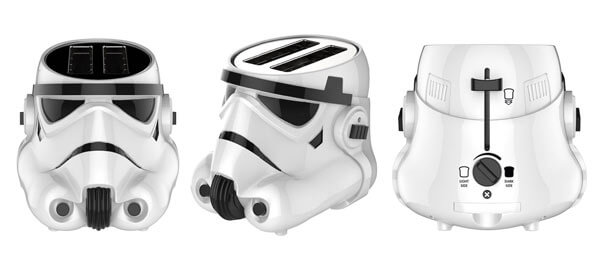 Now consider this fan ( me ) theory for a second, Think about the regular Stormtrooper, they are all pretty dumb right? Can't shoot straight can't seem to ever win at anything, so it wouldn't be a total shock to say that their heads are already stuffed with delicious burned bread right? So the Star Wars Toaster Stormtrooper head makes a lot of sense to me. Just drop 2 slices of your favorite bread into the toaster head and watch slowly turn dark and gets evil by the second.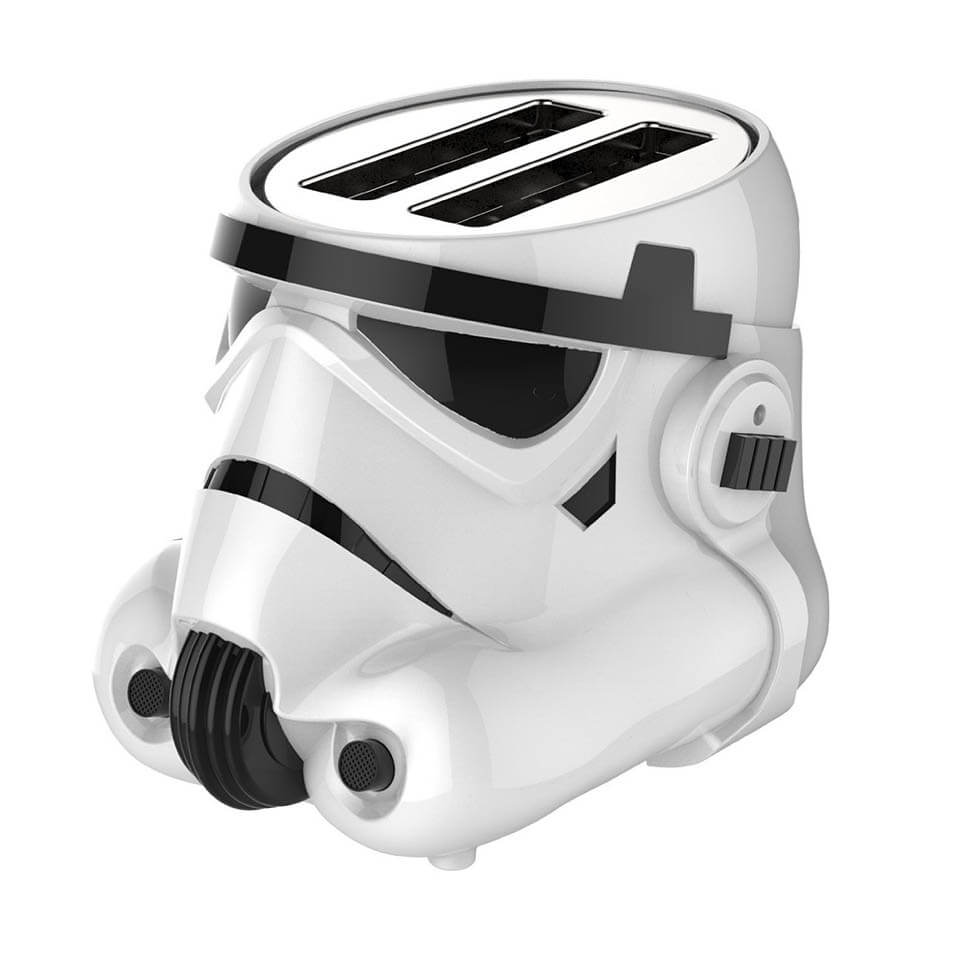 Here are some specs for us geeks to know:
The extra wide and long toaster slots can accommodate any bread type.
The toaster has a cool touch housing  reheat, defrost and quick stop function.
Clean this bad boy easily with a removable crumbs tray.
Power supply data are 110-120V 60Hz 850W.
It's officially licensed.
UL Listed ( what ever that means ).
Get this cool Star Wars Toaster here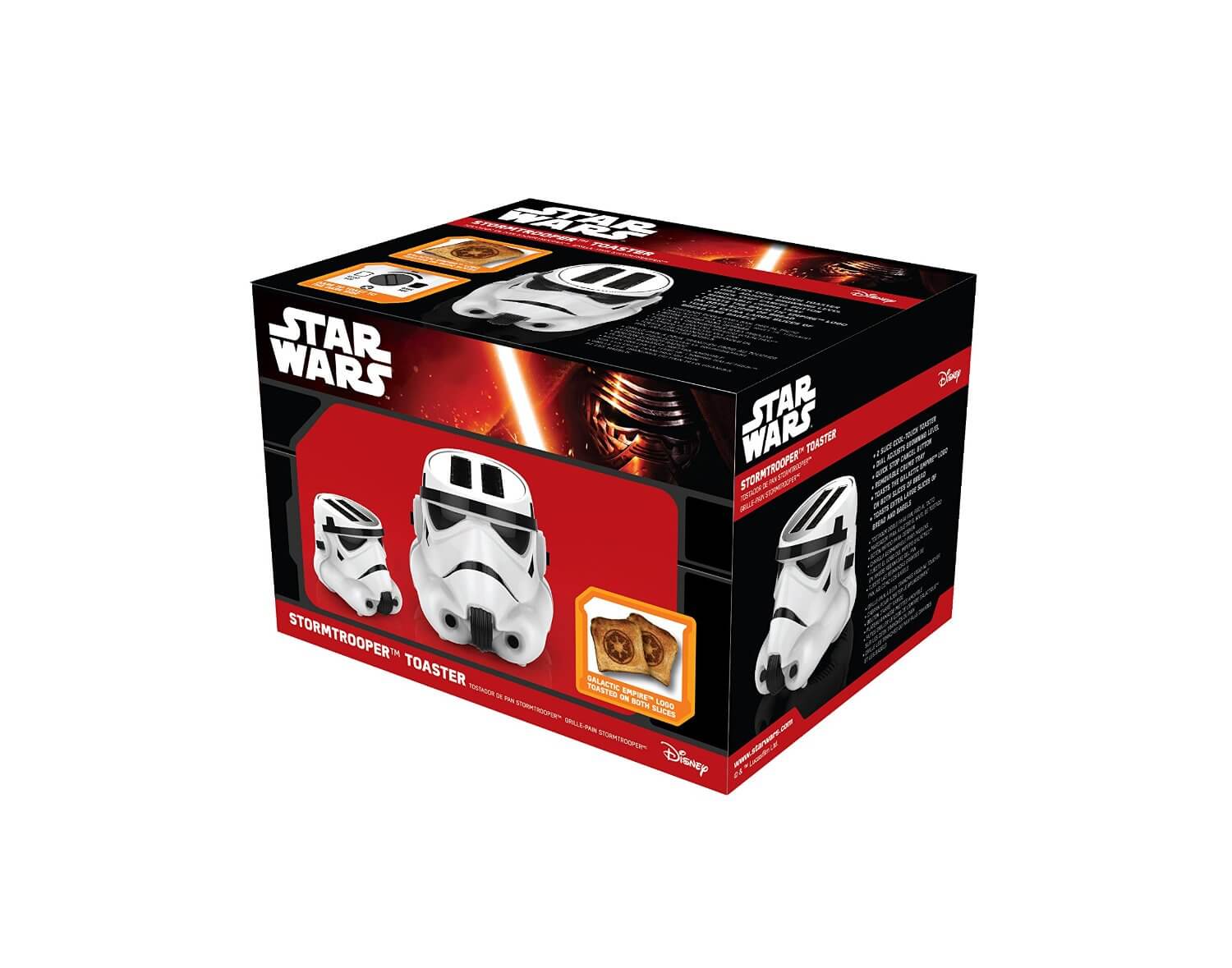 Don't think we forgot about this Star Wars Waffle Maker. This cool special forces in the Imperial Army is molded in shiny white plastic and is very detailed. The stormtrooper waffle maker will bring that extra edge to your kitchen. Just pour inside the delicious batter and watch this thing cooks it like it's 1989. This will definitely help you kick start the day in the best way and off you go to save the universe…or something like that.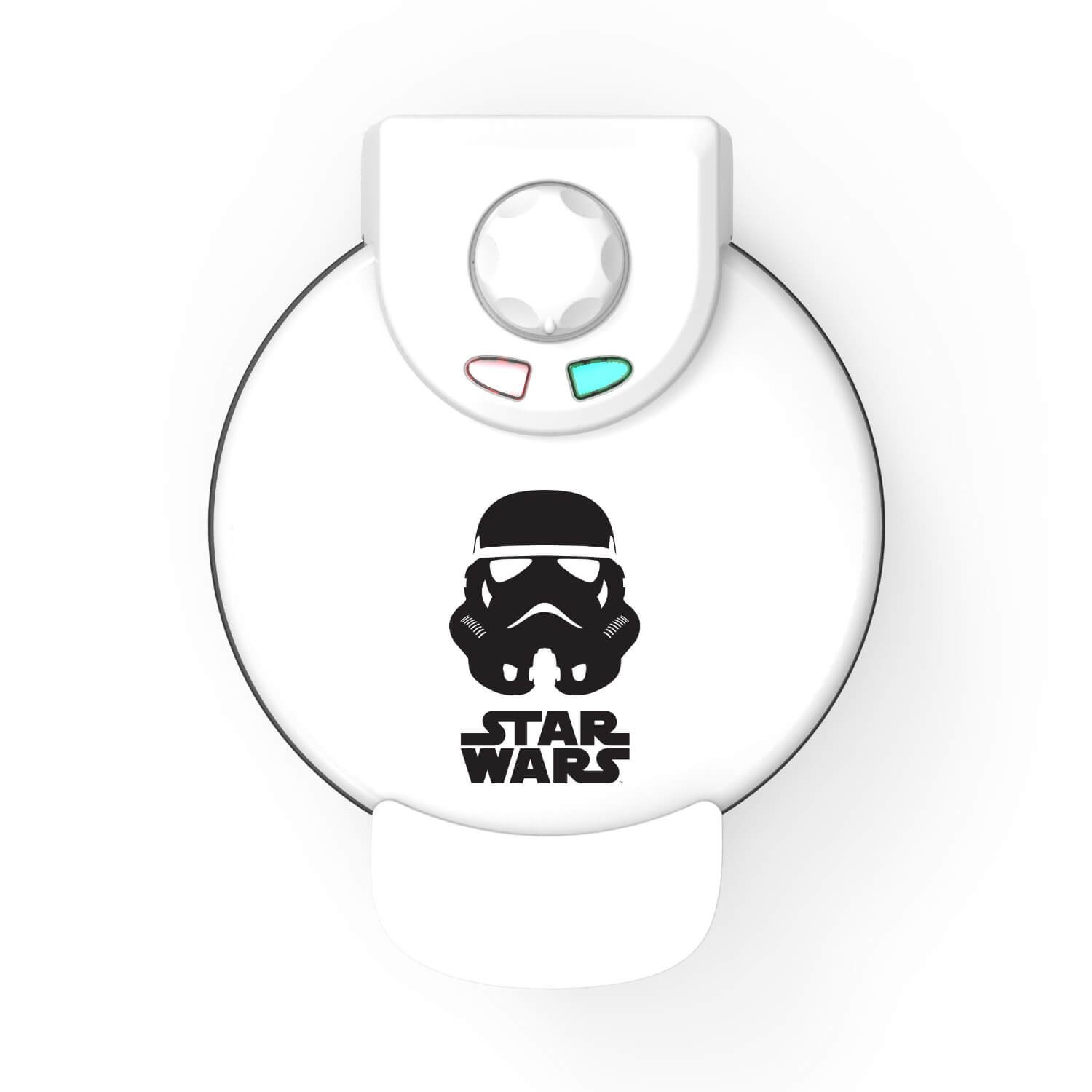 Here are some specs:
Regulating thermostat and weighted lid will ensure perfect and even waffle.
You get five temperature settings to make your waffle tender and soft or brown and crispy, just turn the dial.
It's also great for making eggs,brownies, cakes or can even be used to press sandwiches, WHAT? YES YES.
It has dual indicator lights to let you know when it's time to pour the batter and also when it's ready.
The plate is coated and non-stick and you can wipe it clean with a damp cloth.
UL Listed
Get this awesome Star Wars Waffle Maker here