If you're like me, summertime means you spend a lot of time outside, either by the pool ( if you have one ) or having friends hanging out in the garden cooking on the grill while the music cuts the air and sets the mood like she knows to do oh so well. You gonna need a good wireless outdoor speakers to get that last point across. Sure you can put some tunes on your iPhone or try and set up your great laptop and play the music this way. But if you want to get serious about your music needs in the garden, you need a solid outdoor speaker.
So what are wireless outdoor speakers anyway?
Just like the name suggests, a wireless outdoor speaker is a speaker that can either run on batteries or can be charged with a cord and then mounted outside to play music. The wireless part means that you don't have to connect the speaker with any cords to make it work. No power cord and most importantly no audio cords. The wireless speakers can connect to your laptop or sound system without any wires and playing your music. The outdoor part is just stating the obvious that these speakers are meant to be used outside
Important things to know before getting a wireless outdoor speaker system:
Make sure that if the speaker runs on batteries that it has good running time so you won't have to change the batteries every 30 minutes because they run out. Same goes for a charging speaker. It needs to have at least a few good hours of running time to be considered a good speaker.
If you can find a wireless speaker that can connects to your laptop that's better, not all speakers can, some can only sync with your sound system so make sure to find one that can either do both or what you prefer.
Last thing try and figure out the specifications of the speaker to make sure it has the power you need to fill the air in your garden, do you have a small garden or a huge lawn? Depending on your needs make sure yo check these tech things so that your speakers will be right for your home. Browse the list below and we hope you find the best outdoor speakers you need:
1: 
JBL Northridge N24AWII Weather-Resistant Speakers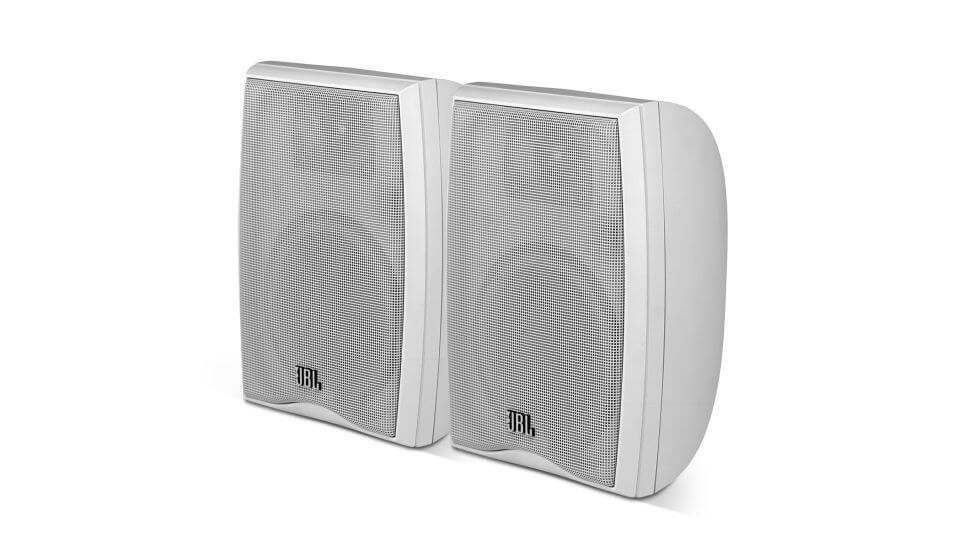 This is a great affordable product for a small outdoor space or garden. The JBL N24AWII wireless outdoor speakers look great and they have a maximum output of 100 watts. You can get these in either black or white color and each speaker is made of a 3/4-inch tweeter and a 10-inch woofer. How about that? This is a great option at a great price.
2: 
Bose 251 Environmental  Wireless Outdoor Speakers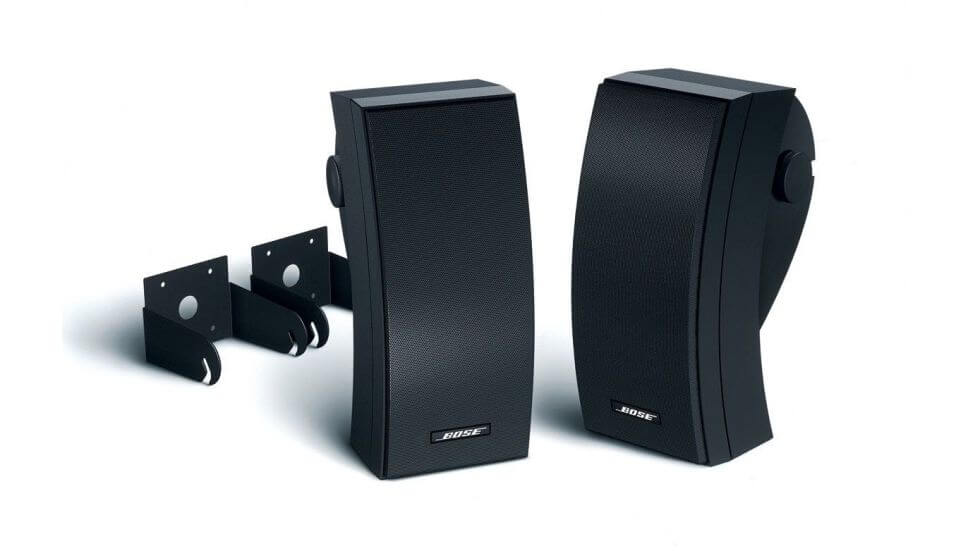 If you already know the Bose brand, you can just skip this text and go straight to the shop, but for those who don't know, the Bose 251 outdoor speakers has been created to deliver a wide sound and that means they can be heard great outdoors. The speakers are wall-mounted and are packed with 5.25-inch woofer, two 2.5-inch full range drivers and a 2.5-inch tweeter. These are some great out door speakers and usually when people get this brand, they're not disappointed.
3: 
Polk Audio Atrium 4 Outdoor Speakers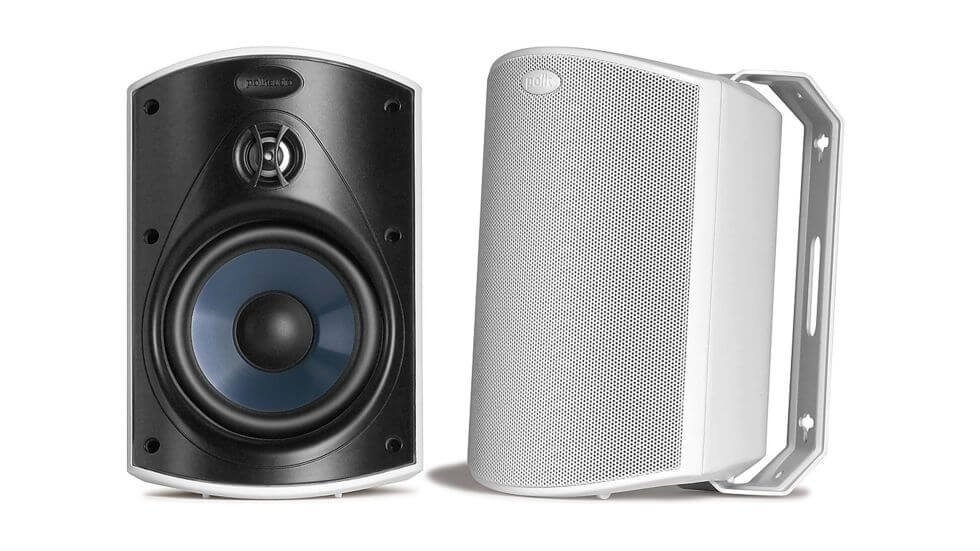 The Polk Audio Atrium 4 outdoor speakers have a sleek design, maybe the best looking ones on this list, plus their price tag is very easy on the eye and they set up pretty easily. Similar to most speakers in this post they also come in either black or white and on the tech side just know that each speaker has a 4.5-inch long-throw driver and a 3/4-inch tweeter. Good enough for me.
4: 
Bose Free Space 51 Outdoor In-Ground Speakers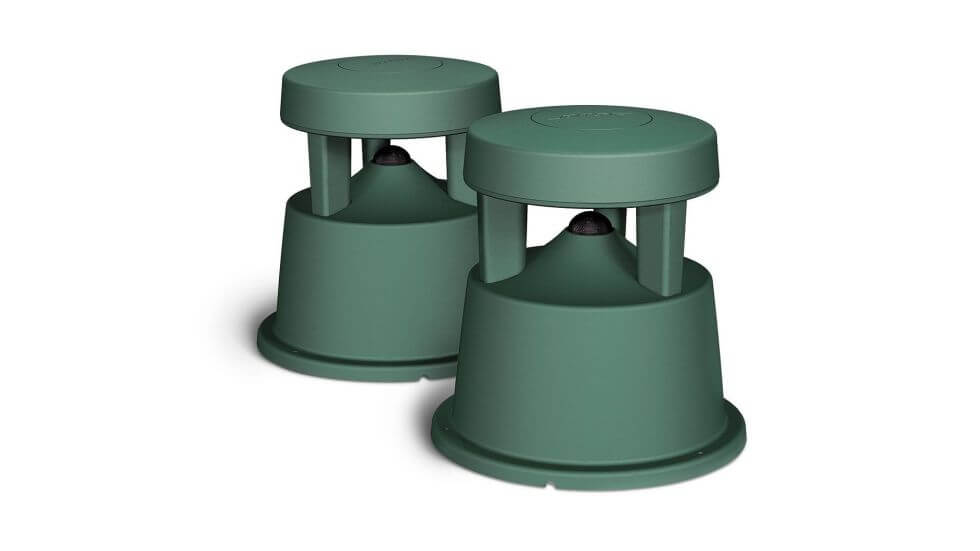 The Bose Free Space 51 has a cool design that will blend nicely with your garden. Each speaker has 360 degree sound coverage and a 4.5-inch full range driver. Again if you are familiar with the Bose brand you know these speakers are good. You also get a five year warranty when you get these babies.
5: 
Yamaha NS-AW150BL 2-Way Outdoor Speakers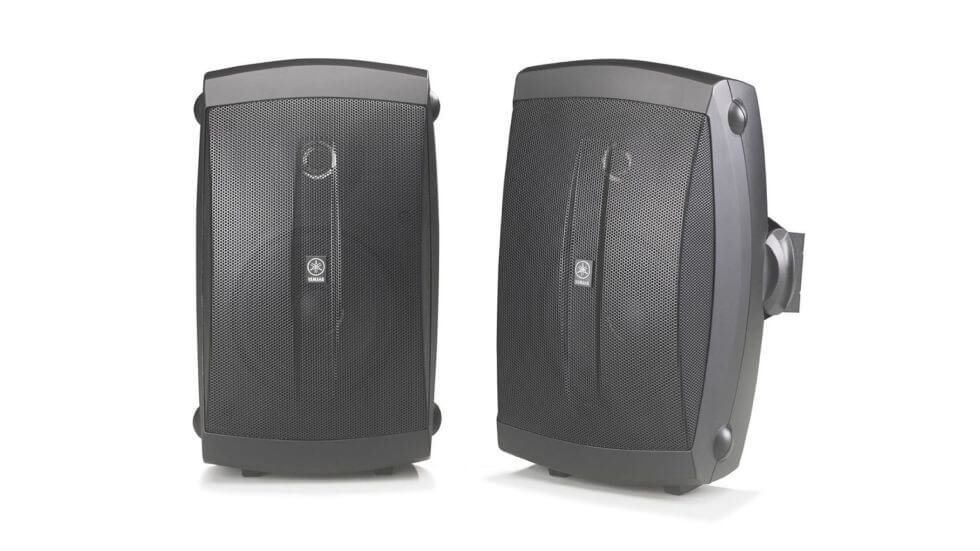 If you are looking for an affordable but good speakers, the Yamaha NS-AW150 is a great choice. Each speaker comes with a 6.5-inch woofer and a 1/2 inch tweeter that gives you the maximum power from your 120 watts. You can get these good wireless outdoor speakers in black or white colors.
6: 
Klipsch AWR-650-SM Sandstone Outdoor Rock Speaker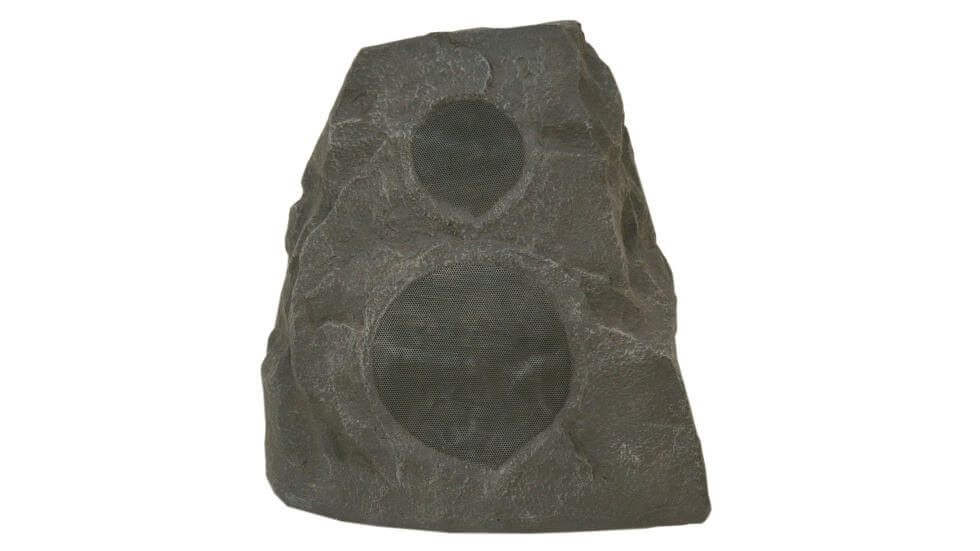 This model by Klipsch AWR-650-SM outdoor wireless speakers has the design to make it look like a granite rock, so it's pretty perfect for blending with your garden or any other landscape. You can get it in two different earthy shades, the speaker itself comes with a 6.5 inch dual coil woofer and a duo of 3/4 inch tweeters. The company also offers a life time warranty with the purchase of their speakers.
7: 
ION Audio Solar Stone Wireless Solar-Rechargeable Garden Speaker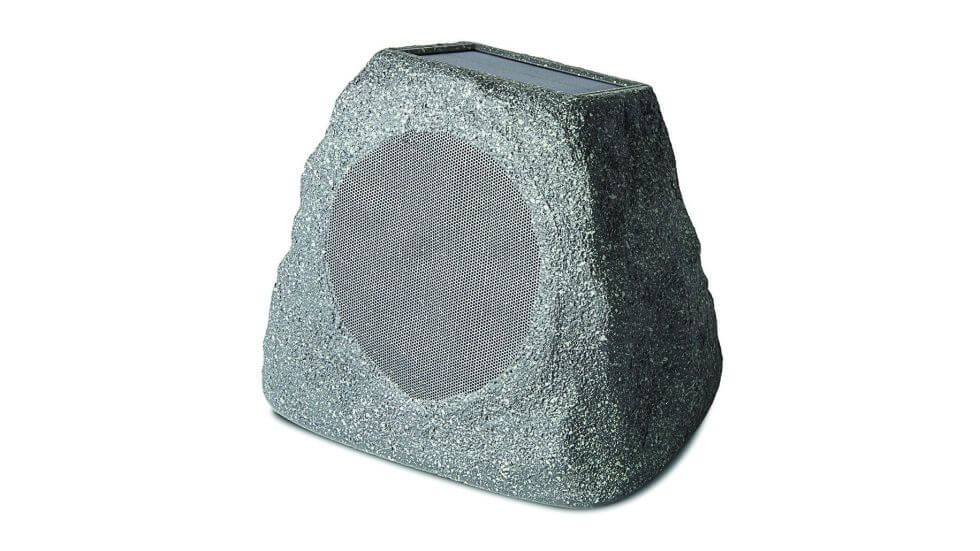 The ION Audio Solar Stone is a great choice in the wireless outdoor speakers category. It has a built in battery that will work for up to 48 hours of music on a single charge. It also has a solar battery that can be fully charged in 55 hours. You can speed this up to only six hours if you get an adapter. It also comes with 6.5 inch speaker and a powerful amplifier to give the best sonic experience.
8: 
Klipsch AW-650 Indoor/Outdoor Speaker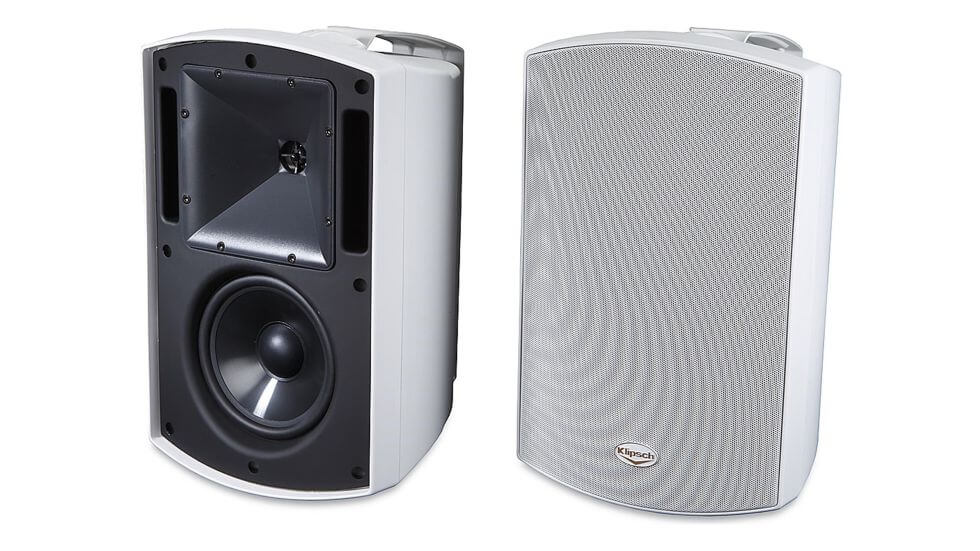 This is another great choice by Klipsch, the AW-650 mountable outdoor speakers come in either black or white color and a life time warranty to ease your mind. Each speaker from this model features a 6.5 inch woofer and a 1 inch titanium dome tweeter for excellent results.
9: 
Boston Acoustics SOUNDWARE 5.5-Inch Indoor/Outdoor Coaxial Speaker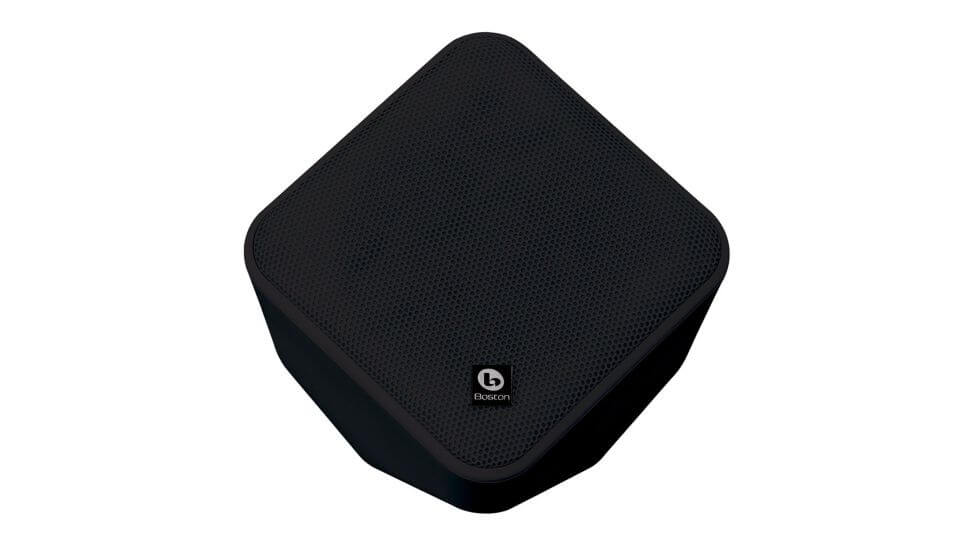 The Boston Acoustics SoundWare is a unique speaker system for outdoor use. It has a cool design with a maximum output power of 100 watts. It is very easy to mount in small spaces so it's easy to hide and play music in the dark. The speaker has 4.5 inch woofer and a 3/4 inch dome tweeter. The Boston Acoustics company gives you a five year warranty and you can get it in black or white colors.
10: 
JBL Control X 5.25″ Indoor/Outdoor Speaker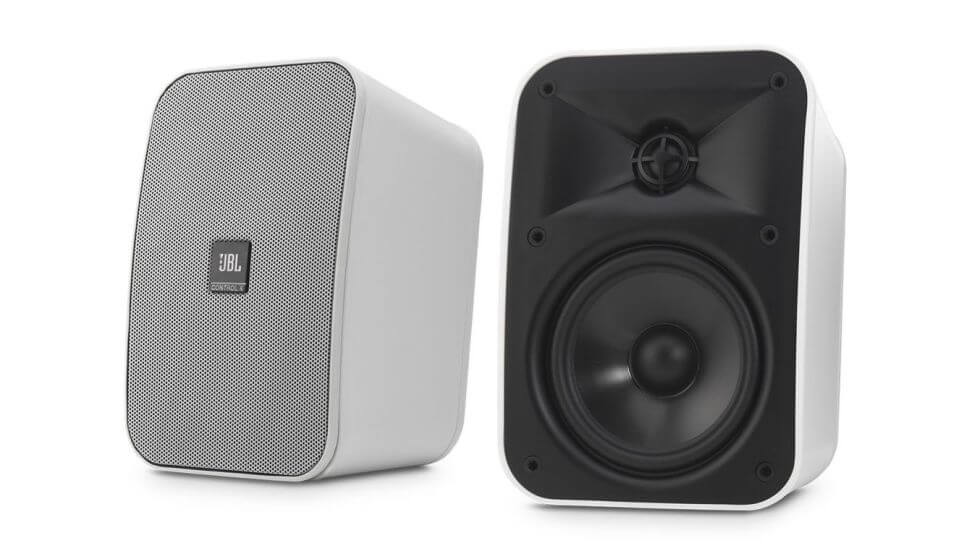 the JBL Control X outdoor speakers come with a great style and excellent sound quality. They are designed to easily integrate with your own sound system to make your life easy and simple. The awesome audio you hear comes from a 5.25 inch woofer and 1 inch tweeter, like many other speakers on this list, these also come in black or white colors.
Bonus 11: 
Bowers & Wilkins Zeppelin Air Wireless AirPlay Speaker Dock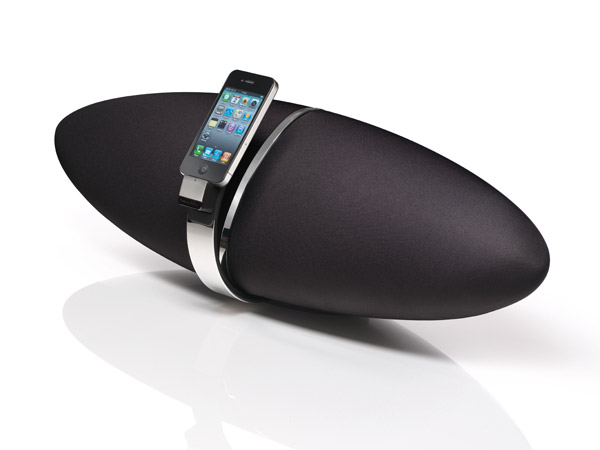 The Bowers & Wilkins Zeppelin is not exactly cheap, it comes in at $599 and it's either not that portable because of its two feet long size, but still it made it to our wireless outdoor speakers list because It can deliver great sound and the zeppelin shape is sure to grab your guests attention. Some tech details of this model says that it will connects perfectly to most iPods and iPhones. The AirPlay allows this speaker to play music wirelessly on all IOS devices 4.3.3 and above. You can also connect it to your Mac or PC running iTunes 10.2.2 or later.