You might be one of the guys out there going to the fitness gyms for your weight lifting workout. Well, do you use a weight lifting belt? Do you even know how, when and why you must use one? Well this list of the best weight lifting belt models will help you.
If only William Shakespeare is in front of you right now, he would be asking the same things. Warriors and mercenaries during his literary reign are surely up to workout. And so, hundreds of years ago, he should have written something about using a belt or not using a belt on their trainings.
Now, if you are looking for an answer to the questions wandering in your minds, then you are on the right track. When it comes to finding facts or information about the best weight lifting belts, you may find it here. So, may this post help you decide on choosing the right weight lifting belt to use.
A weight lifting belt is not simply a belt to put on. It might be huge and you might look like a WWF star wearing a championship belt. But, you have to know how you will properly use it.
HOW WEIGHT LIFTING BELTS WORK
Proper use of a weight lifting belt is a must. It has a disadvantage, but it works more on the advantage and beneficial side. Especially, to those who are training for weight lifting purposes.
You have to properly wrap the belt around the abdomen. During the workout and you can't avoid taking breathe deeply. In such situations, the belt can set a limit on how far an abdomen expands. Therefore, abdominal pressure and spinal steadiness increases.
While you continue with your work out, the more pressure is released. Thus, muscle contraction is produced on some parts of your body. Of course, your back and spinal cord will be affected. But, the belt reacts to the body and reduces the stress, so that you can still stand on your feet.
The good thing with the belt, is that it is not just for you to get a support. It even helps you in your training. It allows you to squat faster, lift heavier loads, activates your quads and diminish cramps that fatigue brought you.
As you can see, putting on a weight lifting belt reduces the risk of having injuries when you are working out in your local fitness gym.
The only disadvantage of a weight lifting belt is that if it is improperly used as a support. There are those who had previous injuries or need spinal or back support when training. You better ask your doctor if it is right for you to use it because if not, then it will weaken the muscles in your abdomen.
1. MDUSA Leather Weightlifting Belt is the first on the best weight lifting belt models list
The MDUSA Leather item is a 4-inch belt that is made of a genuine sole-leather material, so it does not easily tear and it endures weight. Because of the material used, it costs more, but you can use it for a long time, especially when working out for a deadlift or a squat.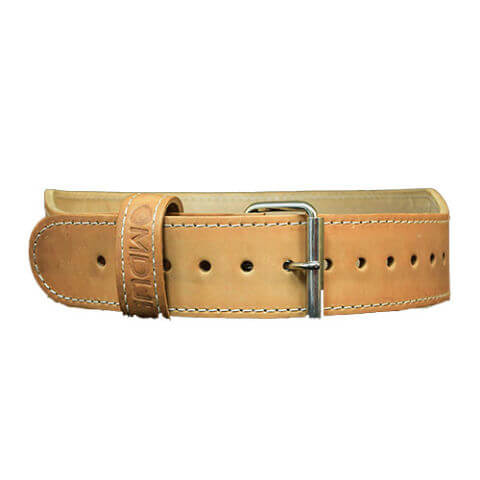 2. Harbinger 23207-P Women's Foam Core best weight Lifting Belt
This is a 5-inch thick belt for women that is designed with flairs and trendy colors. The Harbinger 23207-P  offers full support, especially when you are working out on an overhead weight lifting.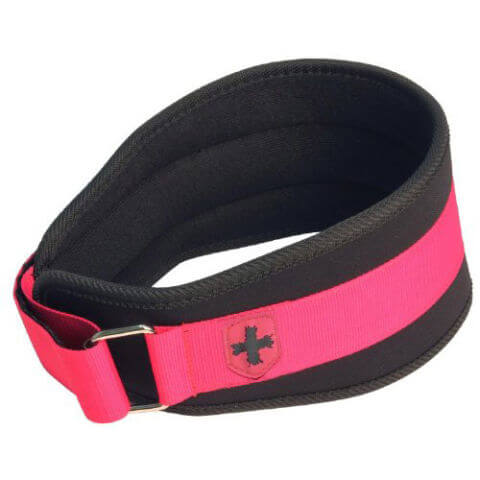 3. Schiek Sports Lever Competition Power Belt
This competition-grade level Schick Sports Lever belt is made of suede leather material and that names the price. It provides a lever closure system for your ease of tightening it and releasing the belt after use.  You can use this belt on Powerlifting events.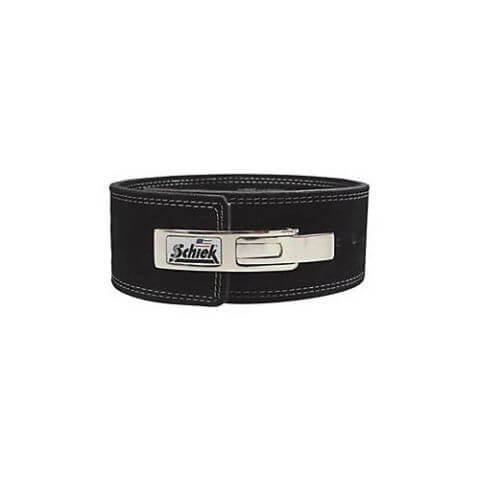 4. Schiek 3004 Power Lifting Belt
There might be a reason why this belt is named as a Power Lifting belt. It is a sturdy belt made of neoprene material. It offers you a support for your lower back. Thus, preventing you from injuries. This Schiek 3004 Power Lifting Belt is a great choice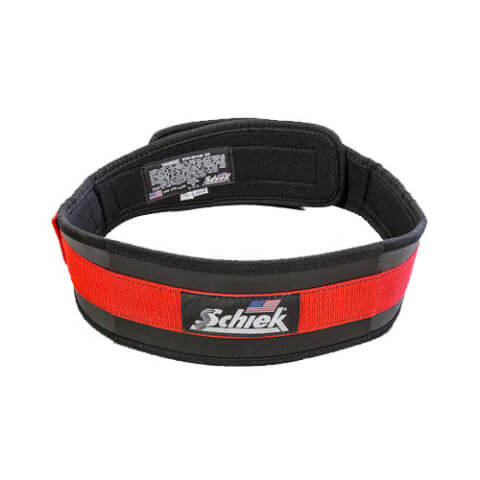 5. RDX Leather 6-Inch Weight Lifting Belt
So far, this widest belt measures 6 inches. It is designed with a suede lining, so digging into your abdomen is not a problem even when it is very tight. It also has a lumbar pad that comes with carbon-fiber for more support. Over all, this RDX Leather 6-inch belt is a good choice for serious weight lifters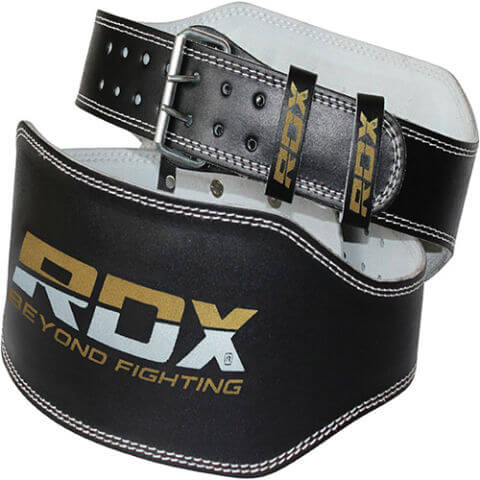 6. Rogue 5-Inch Nylon Weightlifting Belt
This belt measures 3-inch thick in the front and a greater back support that measures 5 inches. The Rouge 5-inch Nylon belt is the thickest we have here on the best weight lifting belt models list and is also designed with a hook-and-hoop closure for more support, it has a steel buckle. It is made of nylon material. This budget-friendly belt is surely affordable.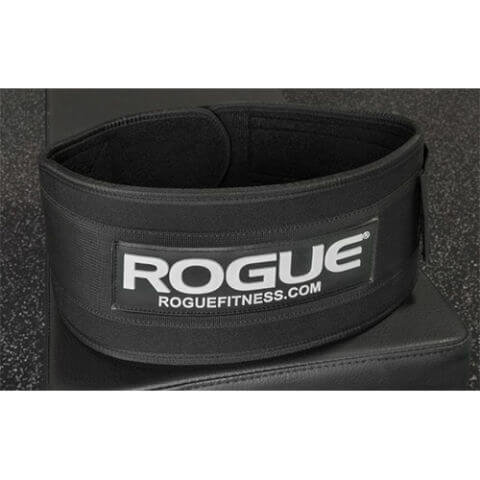 7. Ader Sporting Goods Power Weight Lifting
Put on this Ader Sporting Goods Power Weight belt made of leather material when working out for a heavy lift. It offers help to avoid injuries and to maintain your straight back.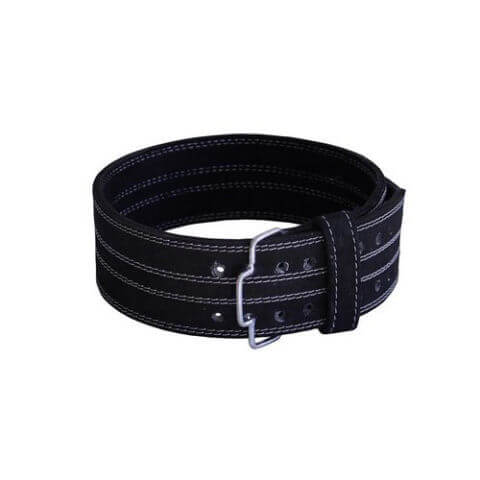 8. Valeo Classic Weightlifting Belt 4-Inch
This belt comes with a memory foam interior that will get you into a customized fit. The Valeo Classic Belt fits well to the form of the rib cage. After using, the belt surely goes back to a normal shape.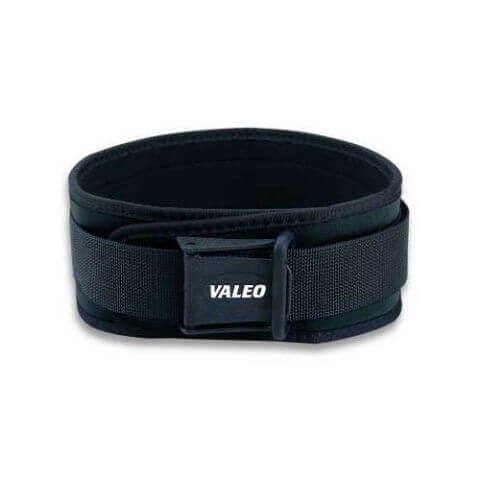 9. Neoprene Waist Trimmer
This belt fit waists up to 37 inches. It is constructed with one layer made of neoprene material backed with a four-way stretched nylon material. This Neoprene Waist Trimmer GoFit Wasit Away belt that is designed to reduce the waist and increases perspiration around your body, especially in the middle section. Of course, it will be more effective to reduce inches and burn fat if you are going to combine it with proper diet and exercise. This belt is ideal during your ab trainings.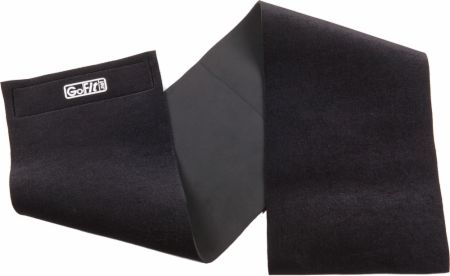 10. Better Bodies Women's Gym Belt
This women's gym belt is inspired by and is designed after the best-selling Basic Gym Belt. It has a shape that is anatomically designed for a close and comfortable fit. It is designed with a wide front for your additional support. It also comes with a Velcro fastening system for a secure fit.
Inspired by the Basic Gym Belt that is our best-selling belt
Close and comfortable fit of the anatomical shape
Wide front for additional abdominal support
Velcro fastening security
With a Better Bodies logo embroidered on the back
Quality Material: with 60% of neoprene, 40% of nylon, 100% polyester lining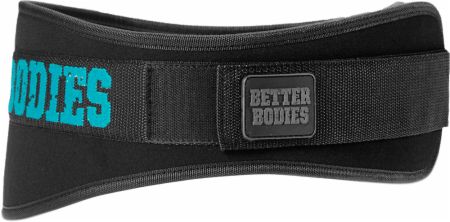 11. HumanX Women's 5″ Competition CoreFlex Weight Belt
This HumanX CoreFlex™ Belts got the new looks. It is specifically designed for women, who goes for weight lifting to help them increase loads, reps and entire training power.
It is shaped to fit a women's body naturally. This is an ultra-light belt that measures 5 inches thick with essential foam that fits around your hips and rib cage. It comes with a trap for full-width support and to stabilized your abdomen and lower back. It is constructed with breathable tricot linings to keep you comfortable. For the closure, it has a strong buckle with a hoop-and-look that will keep the belt stick when you are on your heaviest lifts and a single-hand tensioning before or after lifting.
This is a revolutionary women's belt and one of the best on the best weight lifting belt models list with an exclusive core stabilization system and a built-in front and back support panels. When you are lifting, the core stabilization system acts to enhance your abdominal engagement. Therefore, molding you as a competitive weight lifter. This is not simply designed to be cool to women, but also raised its level in the field of weight lifting belt technology.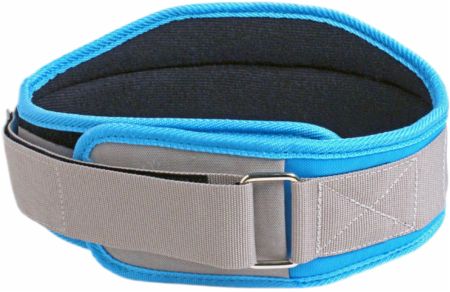 Did you find what you were looking for? We created this list of the best weight lifting belt models to help fitness people like yourself have the best gear when you workout.