If you're looking for the best laptop for programming, you need a combination of power and execution, also let's not forget flexibility, still a laptop after all. While there are some notebooks that do a solid job, and also a few gaming laptops that could work as programming ones. Finding just the right laptop isn't a simple task, but we hope to help you with this list of solid laptops for programmers.
The best laptop for programming usually have SSD and at leat 1T of capability
Unless you are on a tight budget and can't afford a solid machine with at least a SSD 1T HDD or 256GB SSD, you might want to check out one of our previous lists of the best laptops under 500 dollars and get the one that's right for you. Another approach is just to get a 500 or 1000 GB SSD or just 2 drives. OS or SSD for programming and coding and another HDD for watching movies or playing games. If you're not sure about the screen size you need, get at least a 15.6 inch display, the list below will help you make a good choice.
Don't forget about the processor
Depending on the type of work you will do on the laptop, the processor is the most vitle part of the device. Now it's true that today most laptops come with a solid CPU you still need to get the one that best suits your needs. If you develop apps, games, or just websites, the CPU power would help you work faster and stronger and manage a lot of apps without you noticing. A rule of thumb for programmers is just don't get the low end side of the processors.
Laptops that are used for coding need good graphics too
Don't think a solid graphics card is a given with every programming laptop on the market. If you plan on developing games or work with video, a strong graphics card is a must, maybe the most important thing after the processor. A strong graphics card will give you the smooth environment and the easy street while coding your next hit game. If you're a gamer like me, it doesn't really matter if you're a coder or a gamer, you will get the top graphics card you can just because right?
What about the battery life?
Obviously every laptop needs a good battery, but when you're in the zone and on a programming session pulling an all nighter, you need your laptop to stand the test of time like you do and won't die on you after 6 hours of writing code. So make sure to get a laptop with at least 8 hours of battery life so you can code away at will.
Here is a quick table for the best programming laptops of 2017
1. Best ASUS Laptop for Programming K501UX with Core i7
Too long, Didn't read: Best for your everyday needs with a clean and sleek portable design
The best laptop for programming from ASUS K501UX with Core i7 is made out of a thin and light, but solid aluminum material with a plastic base and keyboard. This portable computer has a format that is fully estimated with a 10-key area, which is extremely on the ground near the usual keys. This laptop offers a 15.6-inch Matte FHD display with a 1920×1080 resolution, an NVIDIA GeForce GTX 950M video card for gaming and installed with Windows 10 Operating System. It is also installed with Microsoft Office for your textual styles and Photoshop for graphics and images. It has a moderately firm screen cover, so opening the lid will take you two hands. This is just to make sure that the cover will not accidentally flip up or down when you are moving around or when you are not using it. The performance of this device is extremely dominant, regardless of its cost. Who would not like this new born 6th generation Intel Core i7 with a turbo of up to 3.1GHz, an 8GB RAM and a 256GB SSD. It is ideal for storing your files, reading and writing on it. It is just smart enough to work on. It has a battery that last for up to 8 hours onwards. With such power, you can surely have a lot of things to finish.
Pros 

Cons

 
 Rich configuration and works great
Loud fan noise
 Sleek design
2. Apple Best Laptop for Programming MacBook Pro MJLQ2LL/A
Too long, Didn't read: Let's be honest with ourselves here, most of apple products are great, so you know what to expect.

Everybody is excited with the Apple's best laptop for programming MacBook Pro MJLQ2LL/A. software engineers will surely going to like the 15.6 inch retina display with a 2880×1800 screen resolution controlled by the Intel iris Pro graphics. Aside from that, it also offers an I2.2GHz quad core Intel Core i7 with a turbo boost for up to 3.4GHz, a 16GB 1600MHz memory and a 256 GB PCI e-based flash storage. These features only sho- that you have a new age type of processor and video card, which you may use for an extreme programming. With this laptop, everything is fast that includes the booting up times, starting the applications, running the applications, tearing music CDs and other tasks in demand. The previous models of processors are already fast and with the newborn processors, you can't see the difference when working with the usual tasks. Another feature of this laptop for programming is the 8GB DDR3L and the 256GB Solid State Drive, which are claimed to be fast just like the SSD in the previous models. But, software engineers do not really think that there will be much difference when it comes to the SSD in just a matter of the 1 year release of new models. This only shows that the new product is a durable and a reliable machine. This model has a long battery life that works up to 9 hours. This will surely be ideal as a portable laptop to work on.
Pros 

Cons

 
 Large screen is awesome
Like other apple products, has a high price tag
 Good keyboard and touch pad
 Speakers sound great and smooth
3. Acer Aspire E5-573G Laptop for Programming
Too long, Didn't read: Great graphics and screen, optimal for programming.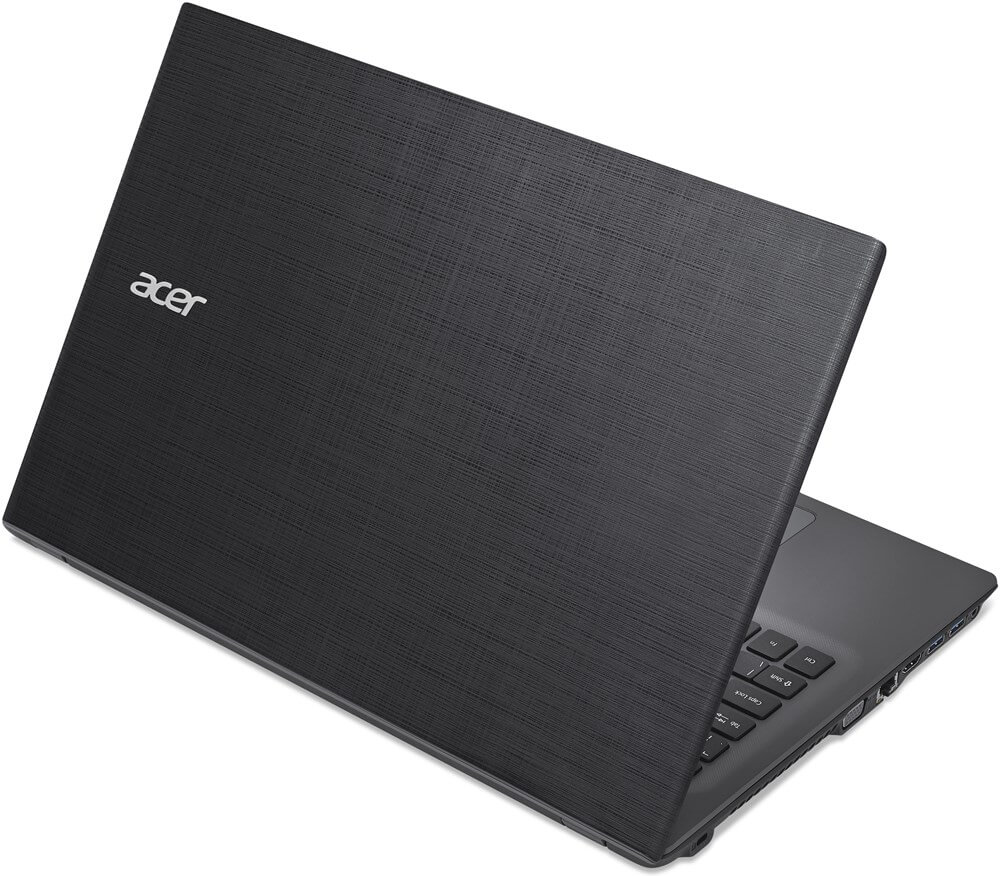 Another great laptop for programming is the Acer Aspire E5-573G. It features an outstanding showcase with an NVidia 940, 2GB VRAM, a full HD 1080p screen empowered by NVidia GeForce GPU, an Intel Core i5-5200U 2.2GHz with a 3MB Cache, installed with Windows 10, 8GB DDR3L SDRAM and a 1TB 5400 rpm Hard drive. These features offer remarkable viewpoints at a great cost. This is simply an extraordinary machine for programming. It might not have an optical drive, but this is a reason good enough to have more space and to enhance capacity. You can use it anyway for a fast Internet access, it also comes with a flash drive and a perfect board. It has a 4-cell lithium ion batteries that lasts from 4 to 5 hours. The battery might slightly be a burden compared to other batteries that lasts longer, but this laptop surely does a great job that meets your standards. So, programmers would gladly love to have it.
Pros 

Cons

 
 Good features
Acer has poor support
 Great design
 Good value for money
4. Lenovo Thinkpad Edge 450 – Good laptops for programming
Too long, Didn't read: Solid laptop with a nice screen but the battery could be better.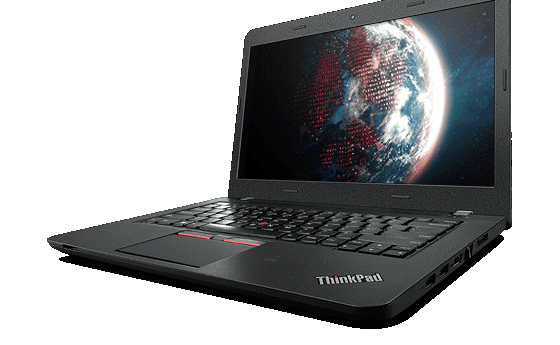 Another good laptop for programming and a great choice is the Lenovo Thinkpad Edge 450. Don't think that only Dell and Apple can give a good definition of laptops when it comes to programming, but Lenovo can do the task, too. Not to forget that it is featured with a good graphic and an i7 processor. It is also designed with an improvised keyboard in a form of a chiclet to lessen exhaustion and prolong the battery life.
We have here a more detailed feature and specifications of this Lenovo product.
Dual-Core Processor with an Intel Core i5-5200U
8GB DDR3 1600MHz RAM
1TB Hard disk drive
14-inch HD
1920×1080 screen resolution
Wireless Bluetooth
Gigabit Ethernet connectivity
HDMI port
3.0 USB ports
Lenovo models are often compared to Toshiba brand when it comes to features and style, but this machine is faster and has an improved battery life span. When it comes to programming and business purposes, this Lenovo model can surely be one of the greatest choices for programmers and software developers looking for an affordable machine.
Pros 

Cons

 
 Affordable with a big screen size
Short battery life
 Comfortable keyboard
 Dim lighting on the display
 Fingerprint reader
5. Best HP X360 Touchscreen Convertible for Programming
Too long, Didn't read: Very good performance for the price, great audio and a flexible 13.3 inch design.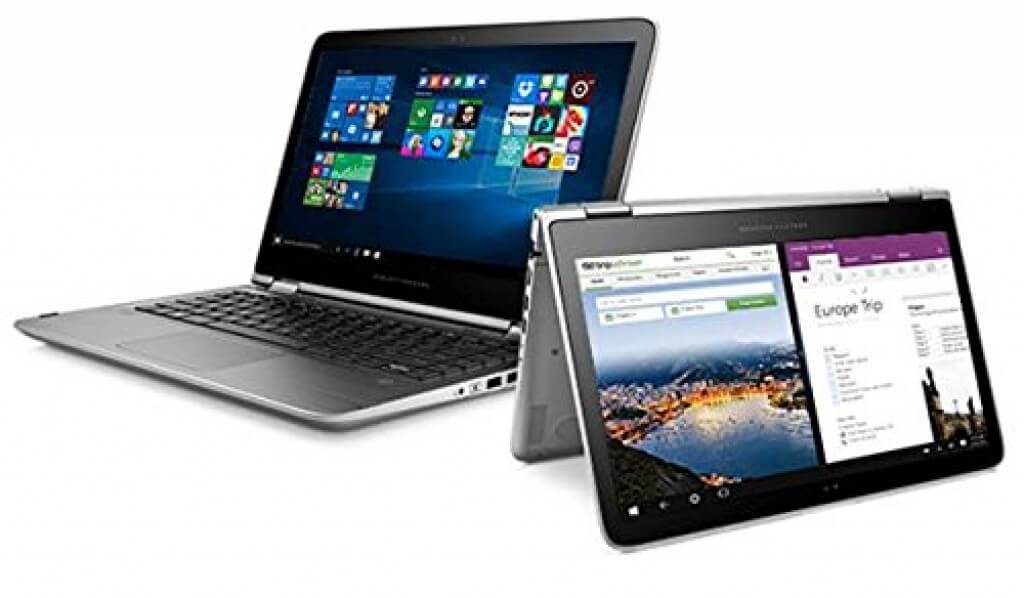 Now, let's check on this HP X360 Touch screen convertible for programming machine. This must have a good performance that our software programmer will gladly have. This is a small, but easy to handle device that looks attractive to many users. It comes with the 6th Generation Intel Skylate Dual Core i5-6200U processor, a 2.30 to 2.80 GHz, Intel HD graphics 520 Turbo Frequency, Intel HD 5500 graphics i5 core, 8GB RAM, 1TB Hard disk drive, installed with Windows 10 64-bit Operating System, a 1366×768 HD screen resolution LED IPS and an 10-finger multi-touch support for the touchscreen. It has all the good points, such as a magnificent storage, good quality, stylish design, organized layout, responsive touchscreen and works fine both for laptop or tablet modes. This laptop weighs 3.8 pounds and measures 12.9 x 8.9 x 0.9 inches. It has a battery life that lasts from 5 to 6 hours and can be extended up to 7 hours of course, if not continuously used. Working with this machine will not let you down even if you work with your CAD. You can work well with your designs and you will see no problem at your laptop's speed and performance.
Pros 

Cons

 
 Stronger power compared to other brands
 The touch pad is little bit stiff
 Converts easily and strong
 Good audio
Solid battery life
6. Dell Laptop Programming Inspiron i7559-763BLK FHD
Too long, Didn't read: This laptop delivers a good performance for the price range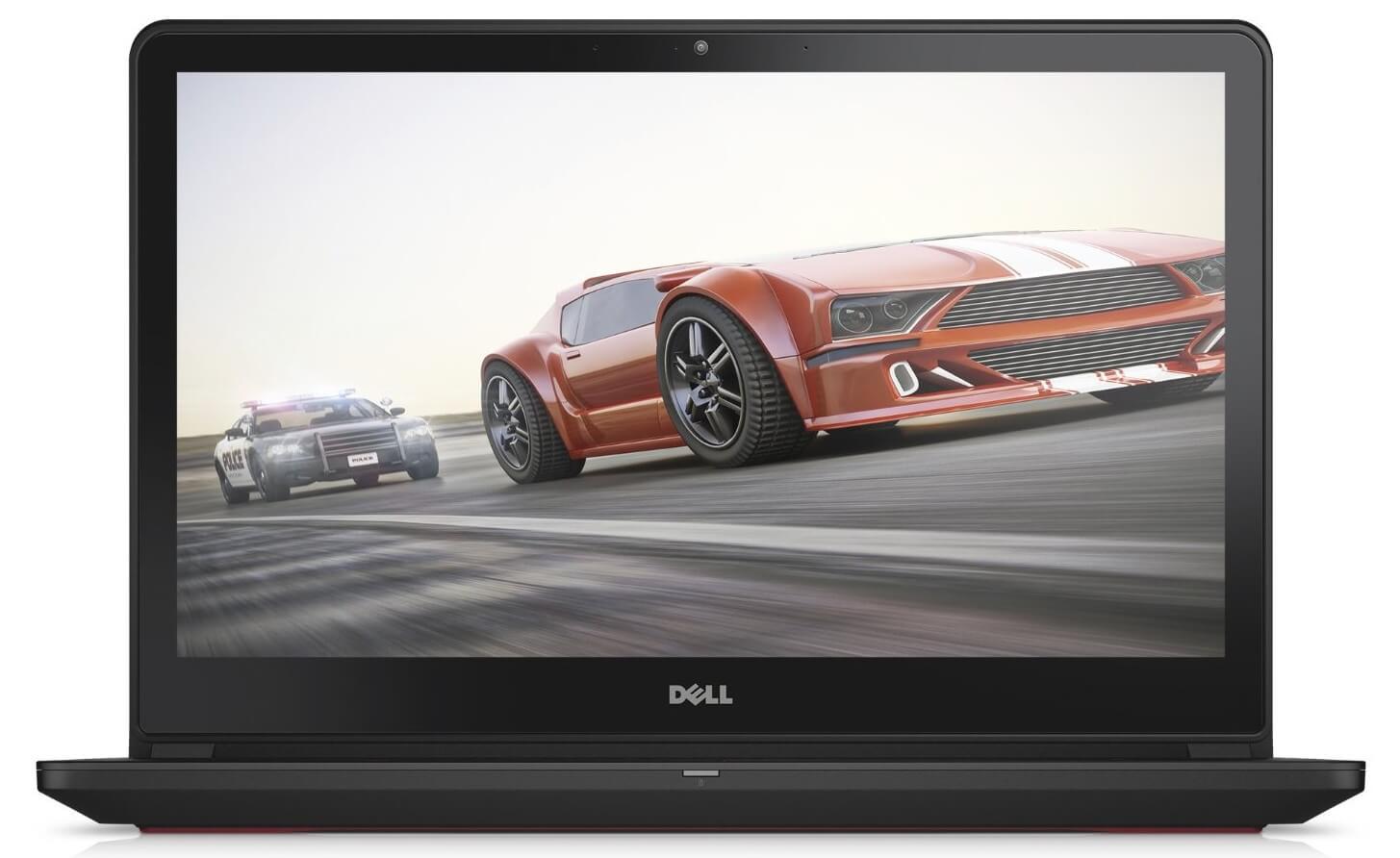 Another great and quality laptop for programming is coming from the Dell Inspiron i7559-763BLK FHD. It is designed with a delicate plastic material that is agreeable to touch. The material simply made it genuinely solid and you will feel its stability. It comes with various features, such as an Intel i5-6300HQ 2.3 GHz Quad ore with 6M Cache, a turbo of up to 3.2GHz, an NVidia GeForce GTX 960M 4GB GDDR5 for fast booting, an 8GB DDR3L at 256GB SSD Hard disk drive a 15.6-inch FHD IPS screen. You will surely accomplish every task you have with such great feature, including the screen's best angle that gives you a great viewing experience, speed and memory or RAM. Enough space is also provided for future extensions. It has a 6-cell 74Whr battery with a life that lasts for up to 10 hours. When it comes to the keyboard, it is user-friendly. It has a small 10-key cushion that is important for providing a space. Now, if you are looking for a tablet that you can use regularly, can handle heavy tasks, and a multi-tasking application, then this is the one the that you need.
Pros 

Cons

 
 Good graphics card
 Poor trackpad
 Good price
 Lots of RAM
7. Microsoft Surface Book for Programming with Core i7
Too long, Didn't read: Awesome display and battery life, the 2-in-1 feature makes this laptop one of the most exciting ones on this list, but comes at a high price.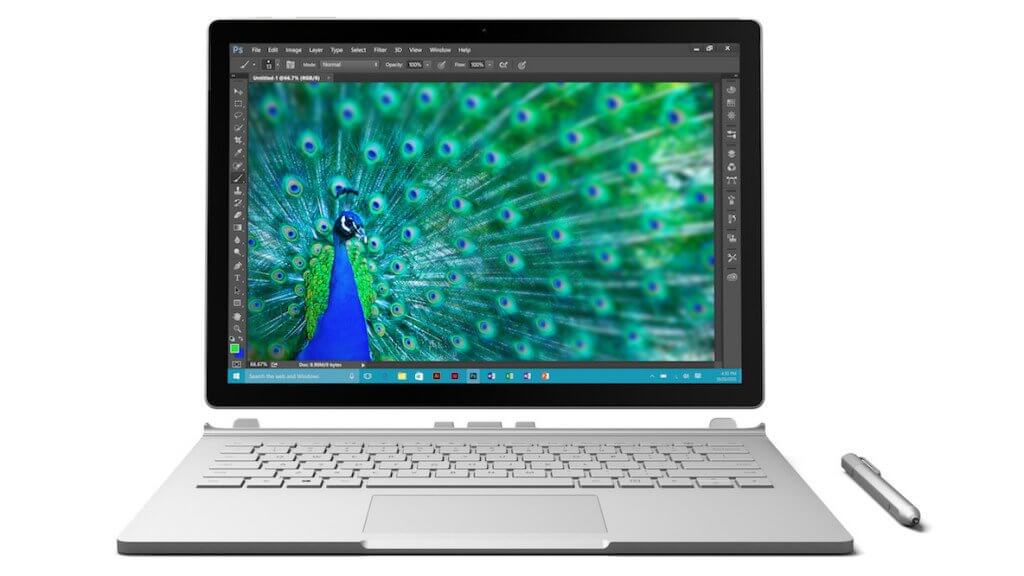 For users who feels great to work on a particular equipment, such as the Microsoft Surface Book Core i7 for your programming, then this is an excellent choice. It has perfect keys and without any issues changing it. In a tablet mode, you will get your battery covered because it can last for up to 10 hours. So, I don't see any problem with such a long time. It is designed with a 13.5-inch PixelSense touchscreen display at 3000×2000 resolution, so that looks light. It has an incomparable construction quality. Charging the tablet is not a problem when it is off the dock. When you have started using this Microsoft Surface Book, you will surely feel amazed with it for exceeding your expectations. When it comes to programming, you will surely get pleased with the NVidia GeForce GPU experience. Include the 2.6GHz Core M Family, a 16GB RAM and a 512 GB SSD. So, would you like to try it now or never?
Pros 

Cons

 
 Amazing sharp display
 Touchpad could be better
 Very long battery life
 Pricy
 Overall very fast performance
8. HP Pavilion 13-s128nr – Best programming laptop
Too long, Didn't read: Cool laptop with a flexible design for creative programers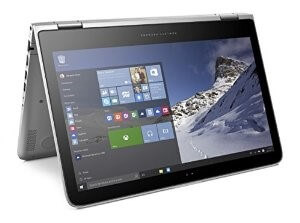 One of the best laptops for programming comes from the HP. The HP Pavilion 12-s128nr offers various features that are good enough to finish your tasks and also will surely suit your pocket. You can get it for an average price. This HP model attracts software programmers with its stylish design, especially if you want to deal with a portable and an enhanced total performance of the recent versions of HP.
The features of this product are listed.
An i5-6200U Processor with a 2.3GHz up to 2.8GHz Turbo
8GB DDRL3L SDRAM Memory
128GB Solid State Drive
WLED-backlit touch screen at 13.3 inches
A battery life of up to 11 hours and 45 minutes
two 3.0 USB ports and one 2.0 USB port
installed with Windows 10 Operating System
You may also check out the Windows 10 Data Recovery Softwares.
This convertible HP laptop has no limitations. It also provides a 360-degree of versatility. No doubt, this machine user-friendly laptop is listed as one of the best programming laptops. You may use it in four modes. It has a stand, a tent, a notebook and a tablet mode. So, who would not like such special features in one device?
Pros 

Cons

 
 Flexible display
 Very portable
 Good value for price
9. Apple Laptop Programming MJVE2LL/A MacBook Air– Best laptop for programmer
Too long, Didn't read: Like the other apple laptop on this list, usually the Mac is a solid product.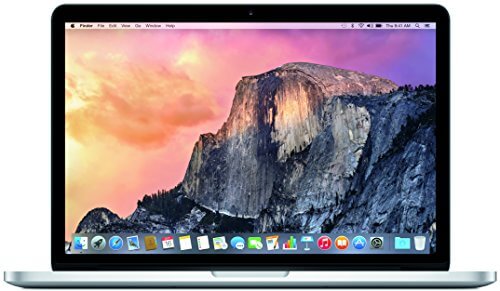 In the past years, Apple defined laptops in a different way. They introduced the MacBook Air and the MacBook Pro. Today, one of the best laptops for programmers is the Apple Laptop Programming MJVE2LL/A MacBook Air. It usually acts as strong laptop computer for your personal use. But, it is also used for programming and playing various games. That makes it a multi-task laptop, though it has some issues when it comes to storage. It is designed with an average size at 13.3 inches. When it comes to programming, you can rely on a Mac Operating System rather than Windows. But, in my opinion, this is one of the best laptop for programming brands because of its great battery life.
These are the specifications of the MJVE2LL/A MacBook Air.
A 13.3-inch Retina screen with a 1440×900 screen resolution
It has a widescreen display and a glossy LED backlit
It uses a fifth generation design of an Intel Core Processor
4GB RAM at 1600MHz
128GB SSD storage
4GB LPDDR3 SDRAM
Up to 12 hours battery life
Installed with an Apple Mac OS X
720p FaceTime High Density camera
11ac WiFi
Bluetooth 4.0
Two 3.0 USB ports
One Thunderbolt
2 connectivity ports
The widescreen display of the MacBook Air will not surely be a delay to your programming needs. With the ease of its mobility, it fits a programmer who moves from one place to another. So, why not give this MacBook Air a try?
Pros 

Cons

 
 Well known brand
 Little bit pricy
 Great display
10. Asus K501UX-AH71 – Best Laptops for coding
Too long, Didn't read: Up to 340 Mbps down, 300 up. Comes with two ethernet ports. The Genie app makes it easy to set up. Great price.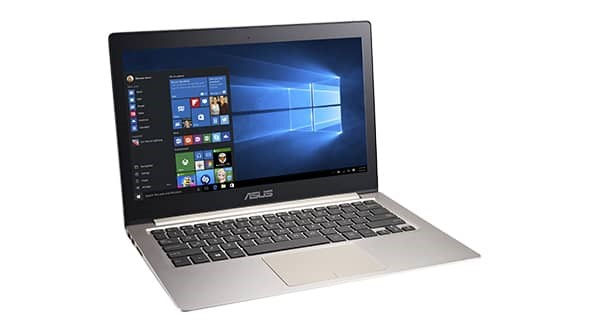 There are so many programming laptops available on the market today. But, we have here laptops that are not only the best when it comes in programming, but also into gaming. This Asus K501UX-AH71 is designed in a classic black color and a silver metal color. This portable laptop is a stunning machine that suits the needs of a programmer who works from home, office or any place.
These are the features of this Apple laptop.
A 15.6-inch full HD display
Chiclet keys with backlight
256GB SSD storage
8GB memory
Dual band 802.11AC
Ultra-fast WiFi
Two 3.0 USB ports
Two 2.0 USB ports
One HDMI
Bluetooth 4.0
I7 core 6th generation processors
NVIDIA GeForce GTX 950M video graphic card
Pros 

Cons

 
 Very rich configuration
Some users complained about fan noise