Below is a pretty decent gallery of Wonder Woman Tattoo art and abstract Tattoos. If you haven't seen our ultimate collection of Captain America Tattoos yet, please do. For those of you who don't know who Wonder Woman is or those who just want to refresh their knowledge, read a little bit of history about the character.
Wonder Woman is the most famous female super hero of all time. Yes, even more than Buffy the vampire slayer, Lara croft or any other characters you can think off. She has been featured on so many magazines and comics it's hard to name them all, T-shirt designs, dolls, action figures and much much more, She has the full package just like Superman. Beauty, brains and brawn. Since 1941 Wonder Woman is the symbol of Girl power and it's no surprise we see the Wonder Woman Tattoo many times on people because of that .
Wonder Woman is Princess Diana from the immortal Amazons of Greek Mythology. When Steve Trevor crashed on the secluded island paradise it was the princess who got a chance to escort him home and that was the first time she learned of our world. Wonder Woman would struggle to figure out our strange world, especially our ways of war and hate, but she has her superhuman strength and speed at her side along with her trade mark bulletproof bracelets.
Oh, did we forget to mention her Golden Lasso of Truth ( sorry ). She is truly an epic super hero. Torn between her mission to promote peace and her own inner worrier, Wonder Woman fights evil while trying to unlock the full potential of humans even though she doesn't always understand us. Now that we got this out of the way and we know who are we talking about. Enjoy this collection of Wonder Woman Ink.
Wonder Woman tattoo #1 Classic tattoo with stars around her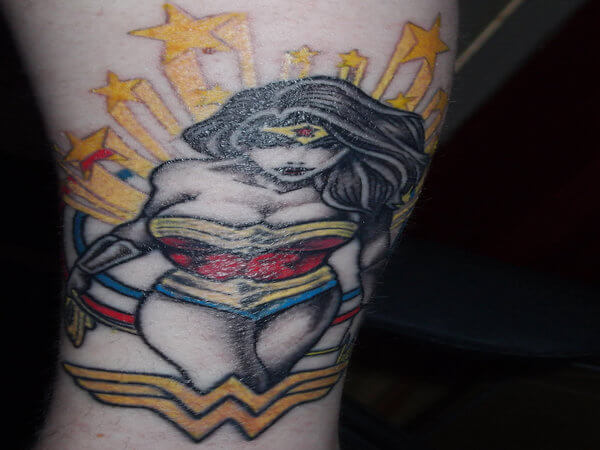 Here is a cool video showing how a Wonder Woman Tattoo is made:
2: Wonder Woman and Batman kissing tattoo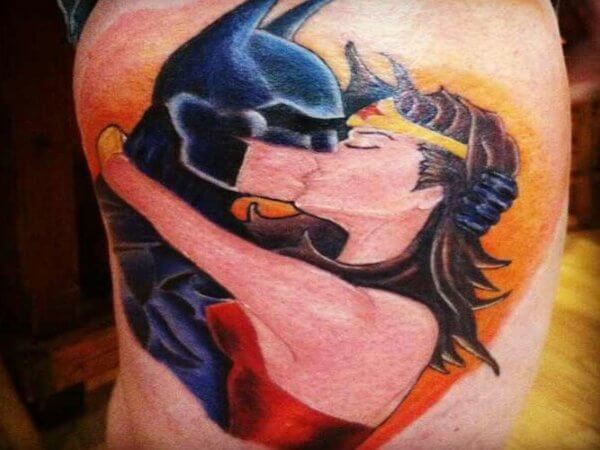 3: A little bit on the heavy side Wonder Woman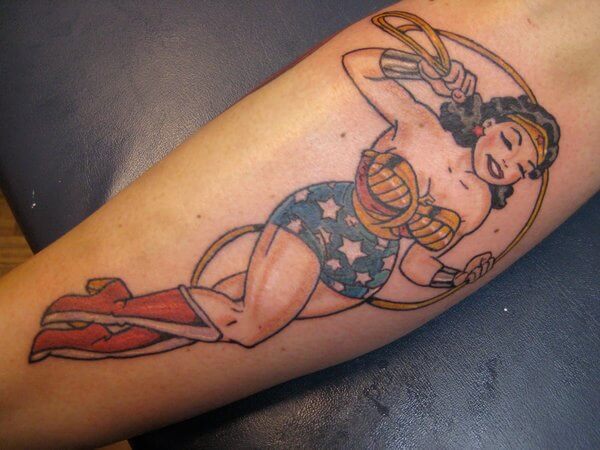 4: Really nicely done Wonder Woman logo tattoo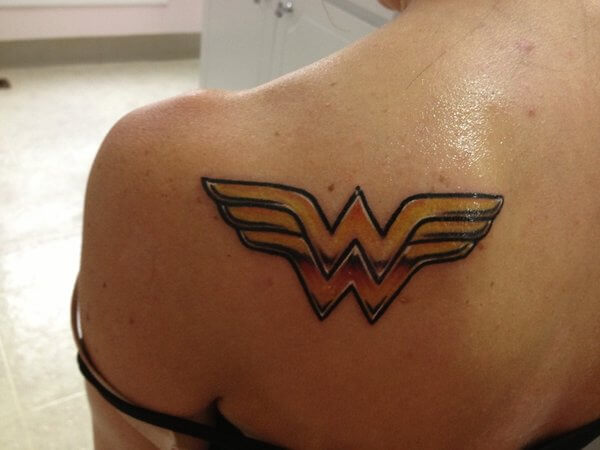 5: Cool tattoo of Wonder Woman standing in her popular pose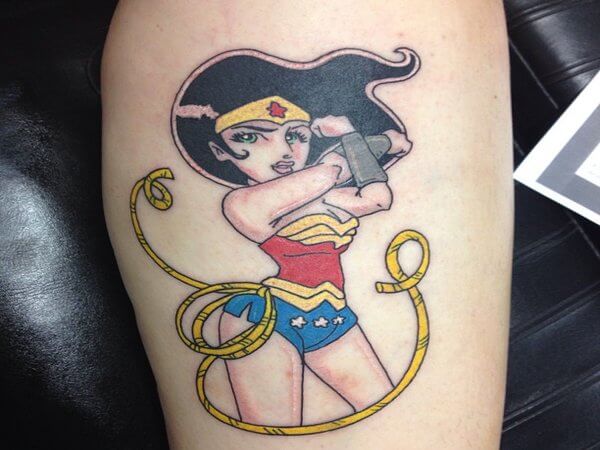 6: More realistic tattoo of the amazonian worrier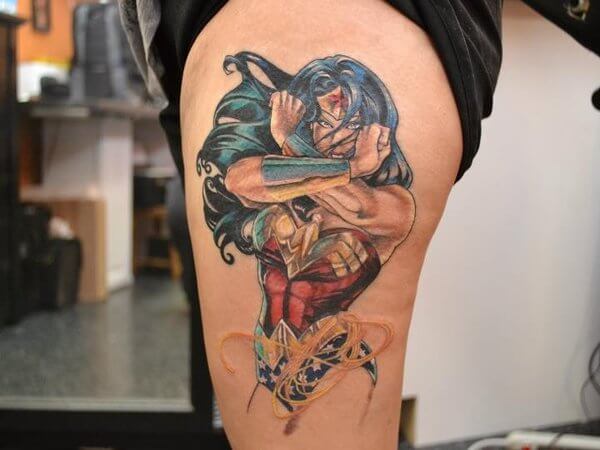 7: Big back tattoo of the super hero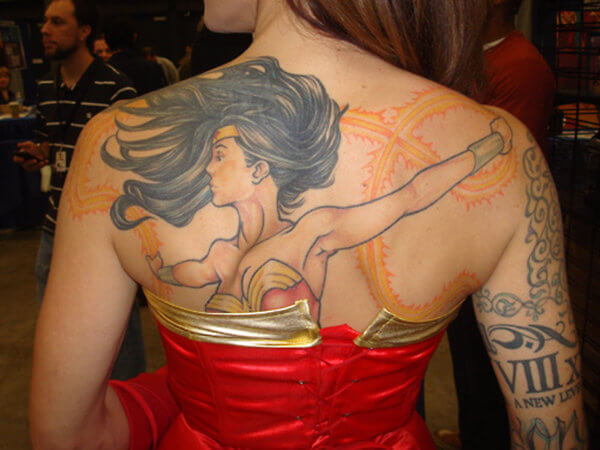 8: Delicate arm tattoo with the logo of Wonder Woma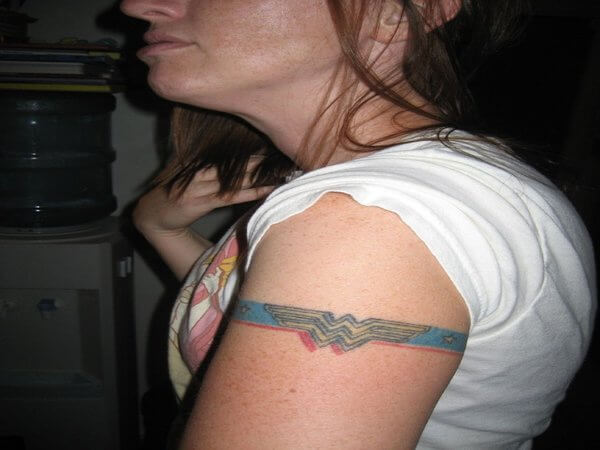 9: Faded tattoo on the lower arm of the logo with stars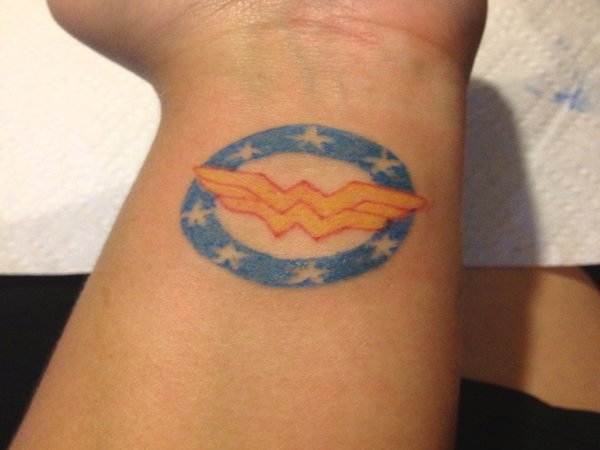 10: Sexy Wonder Woman tattoo playing guitar ( what?! )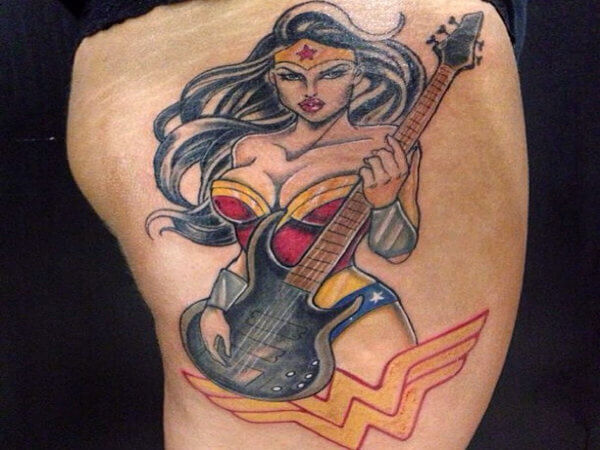 11: Under arm tattoo of the logo – nice job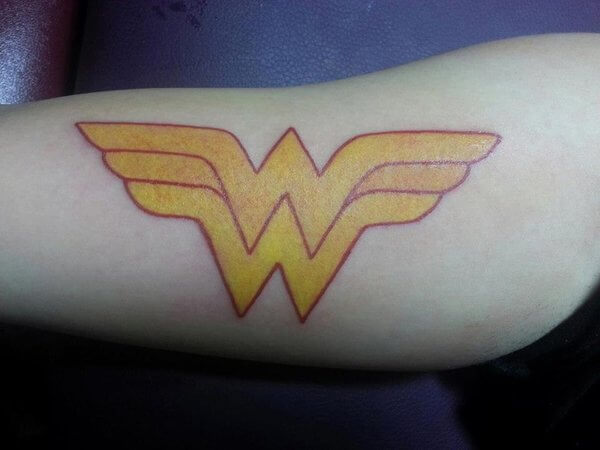 12: forearm tattoo of a full body character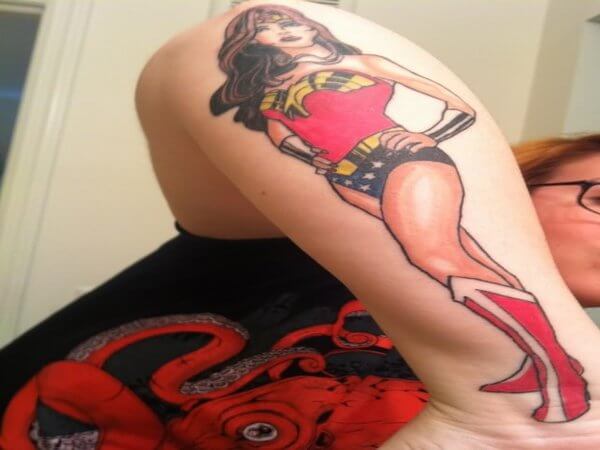 13: Wonder Woman shield on the back shoulder tattoo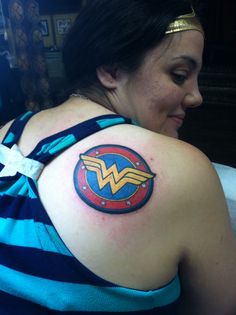 14: Combined Superman and Wonder Woman tattoo on shoulder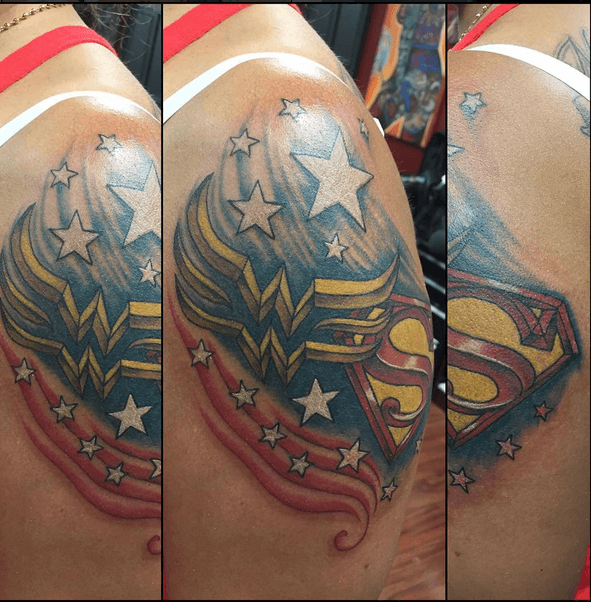 15: Wonder Woman fighting tattoo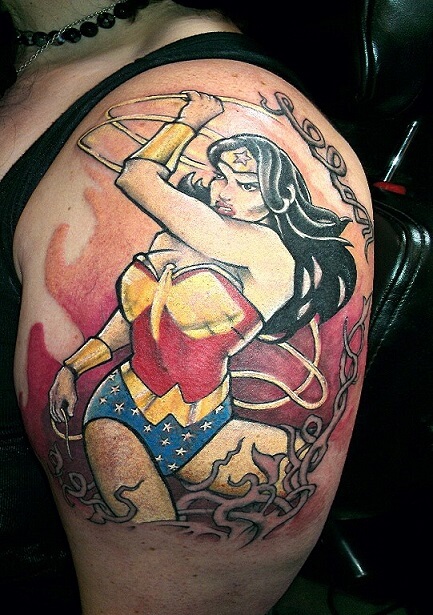 16: Bracelet tattoo of the logo
17: A Batman tattoo combined with the Wonder Woman logo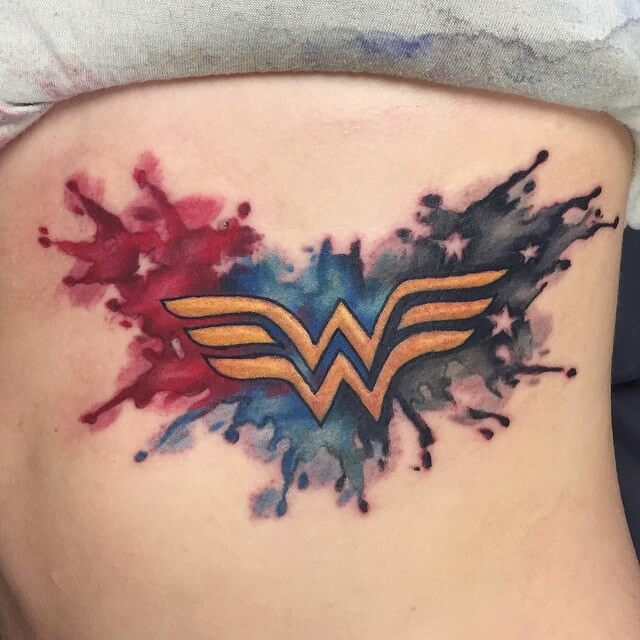 18: Very detailed tattoo of the amazon worrier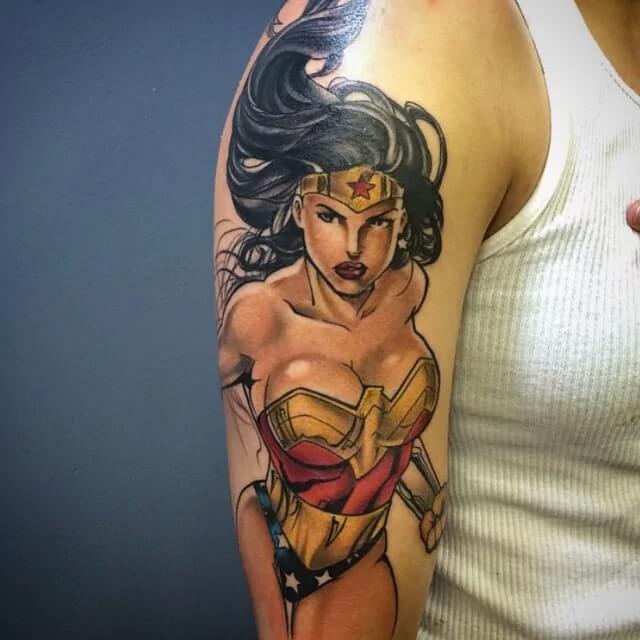 19: Epic arm tattoo mixing with the real body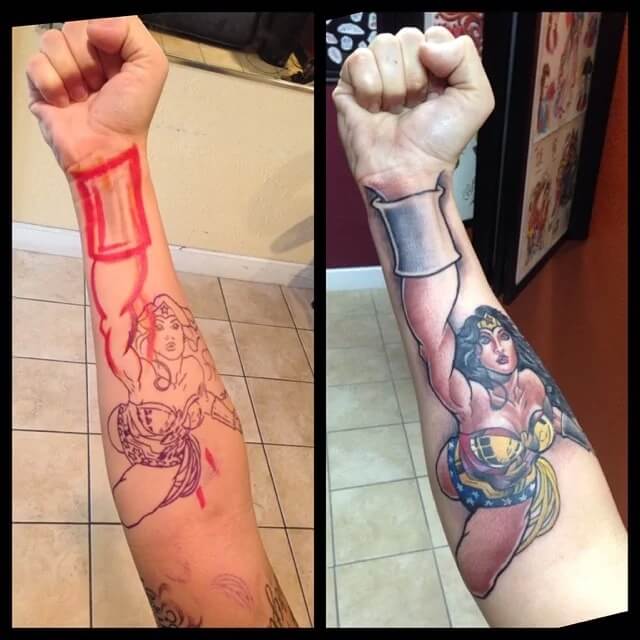 20: Elegant tattoo of the character. Looks amazing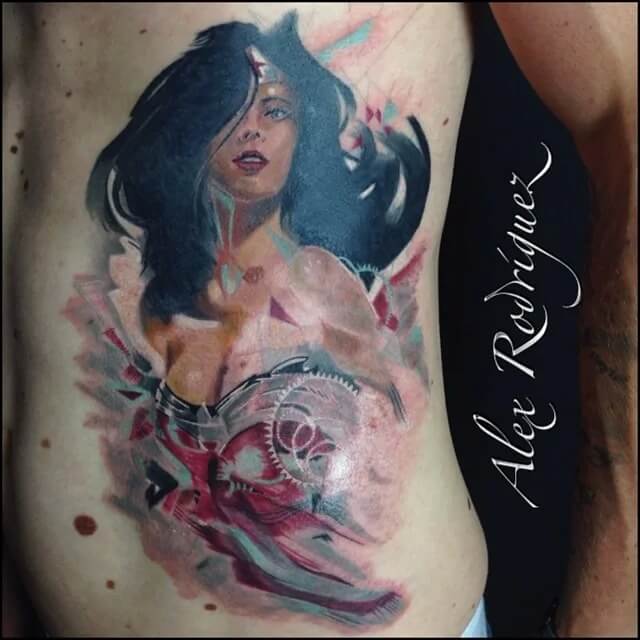 21: More abstract tattoo look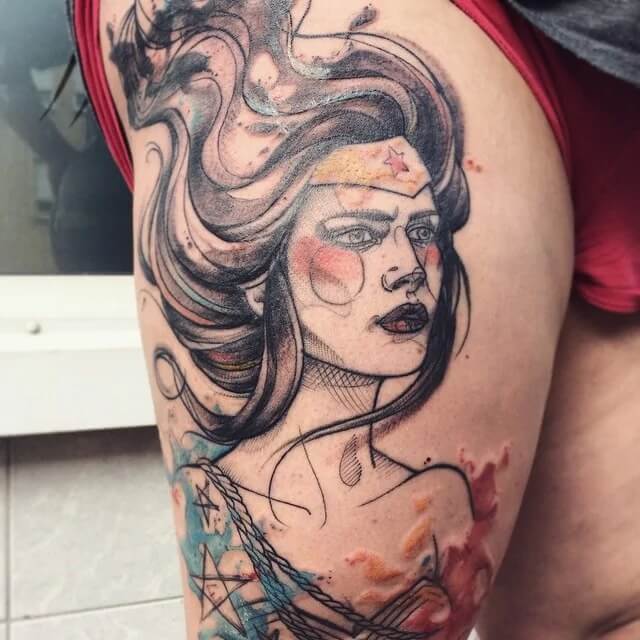 22: Maybe the coolest Wonder Woman tattoo we saw all day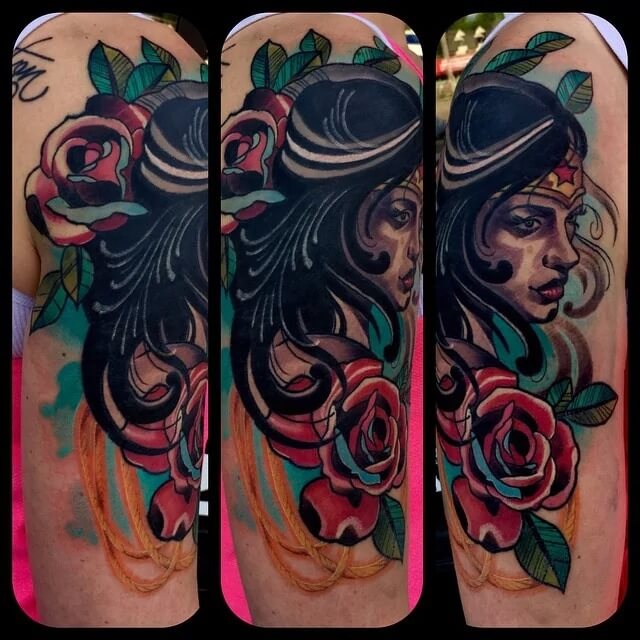 23: Sleeve tattoo of WW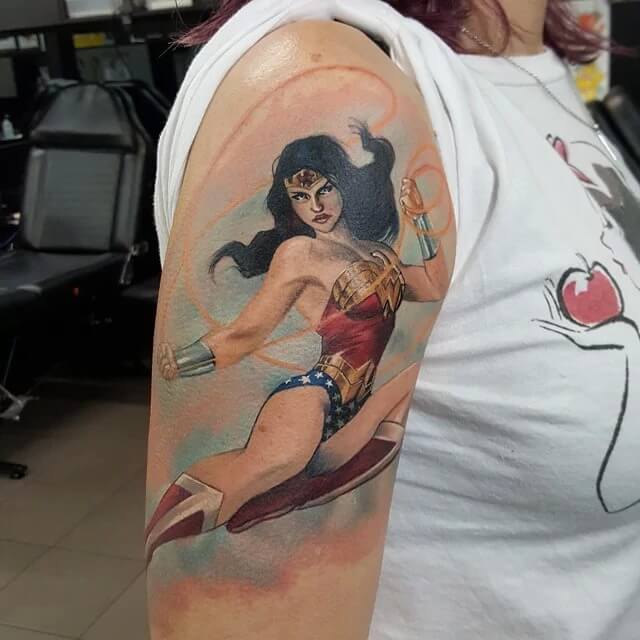 24: Wonder Woman looking bad ass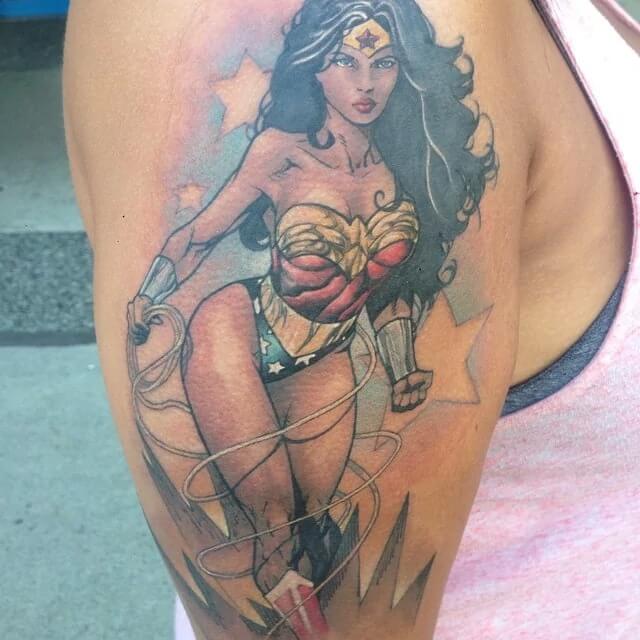 25: Lucius Wonder Woman with her sword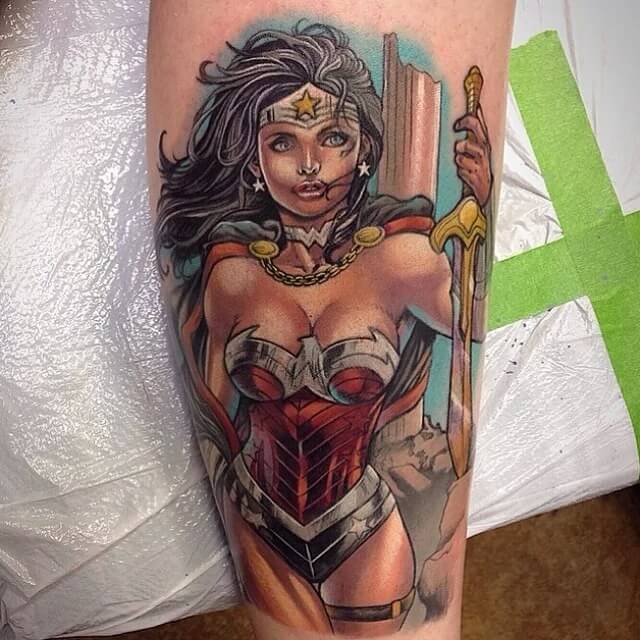 26: Red white and blue tattoo of the superhero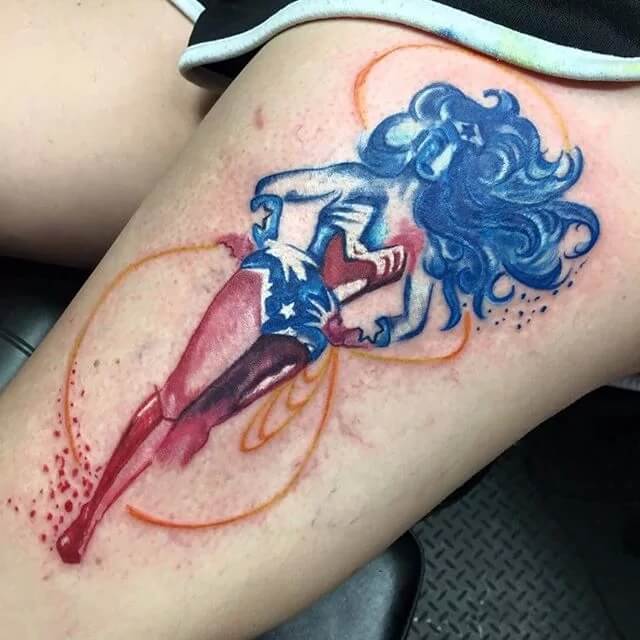 27: Amazing angry Wonder Woman tatt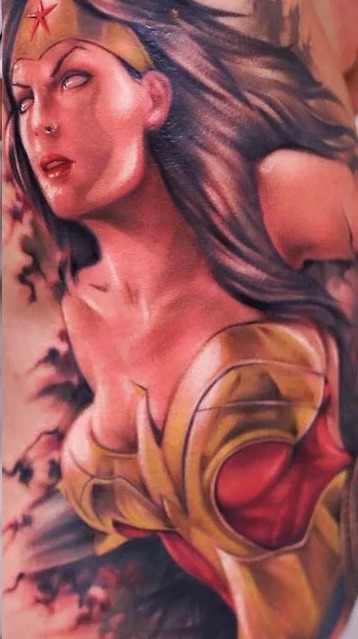 28: Shoulder tattoo of a tired with fighting hero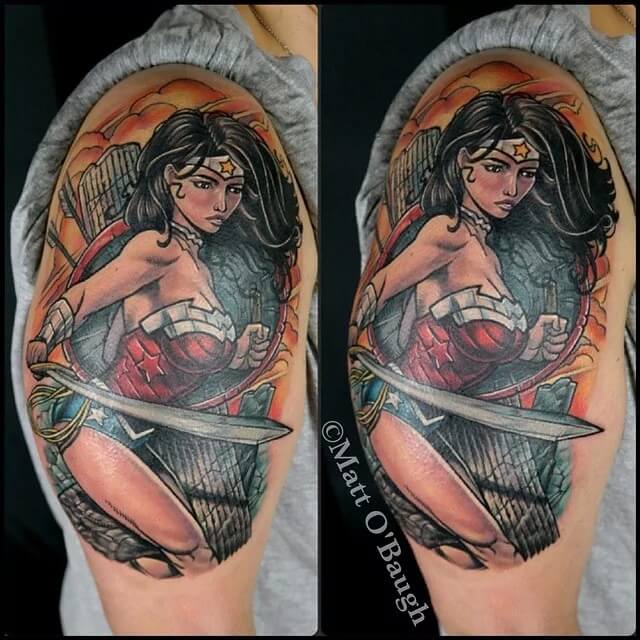 29: She looks amazing in this tattoo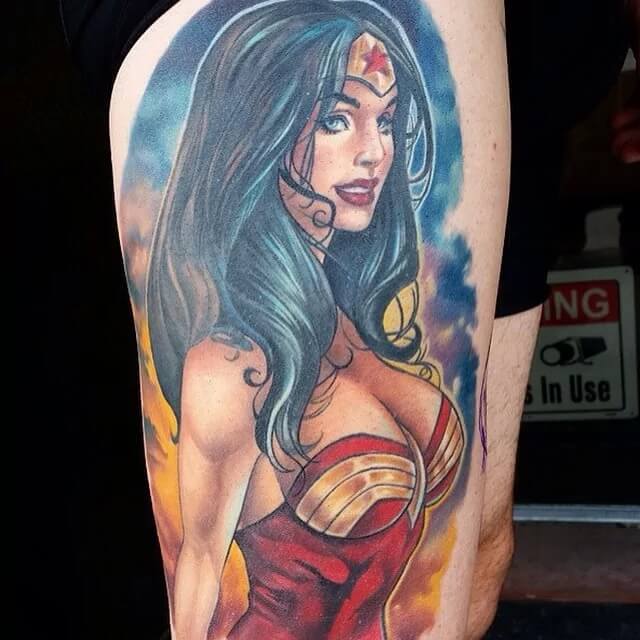 30: Very nice arm tattoo of Wonder Woman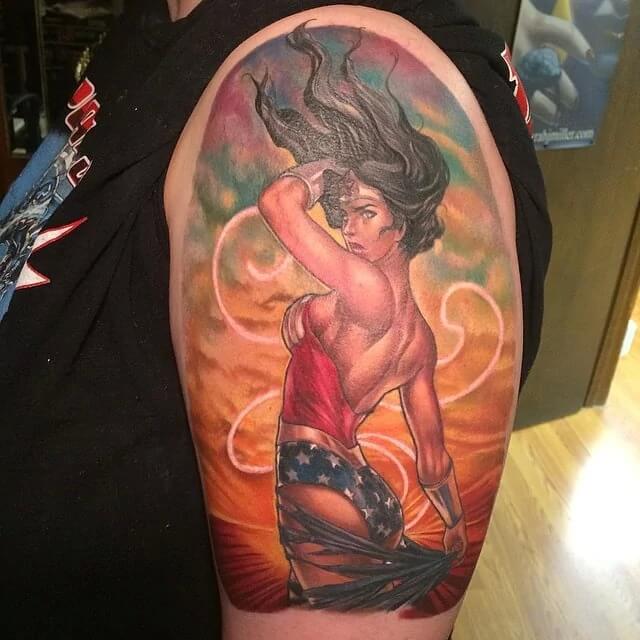 31: Proud of her new tattoo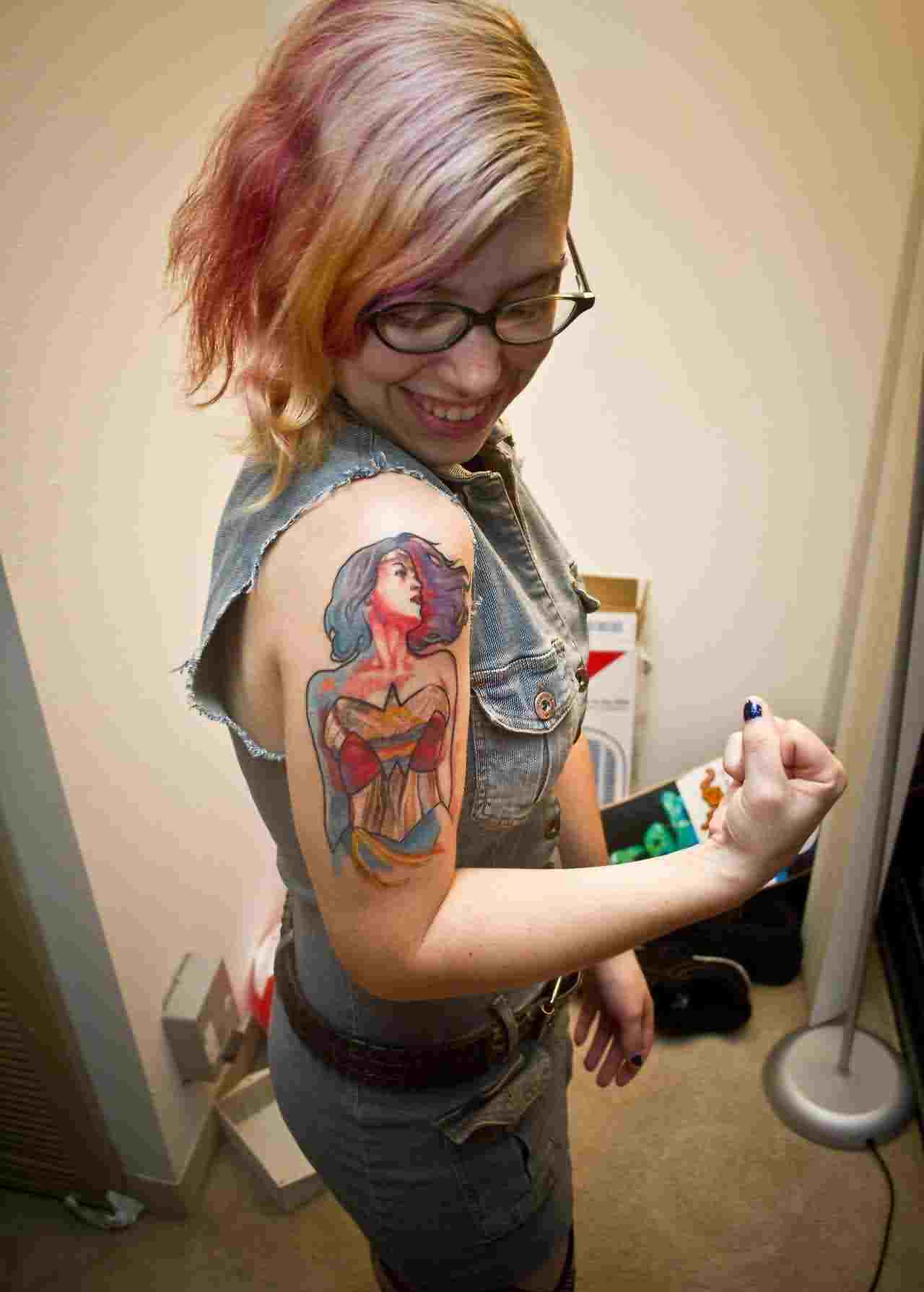 32: Chubby pin up style tattoo of the hero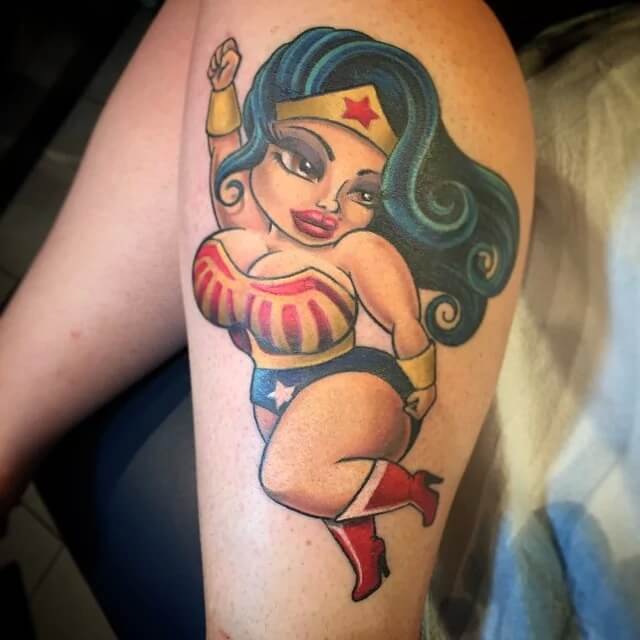 Found some awesome looking Wonder Woman inks here? Don't forget to please share with your friends to help them find the best tattoo design they want.